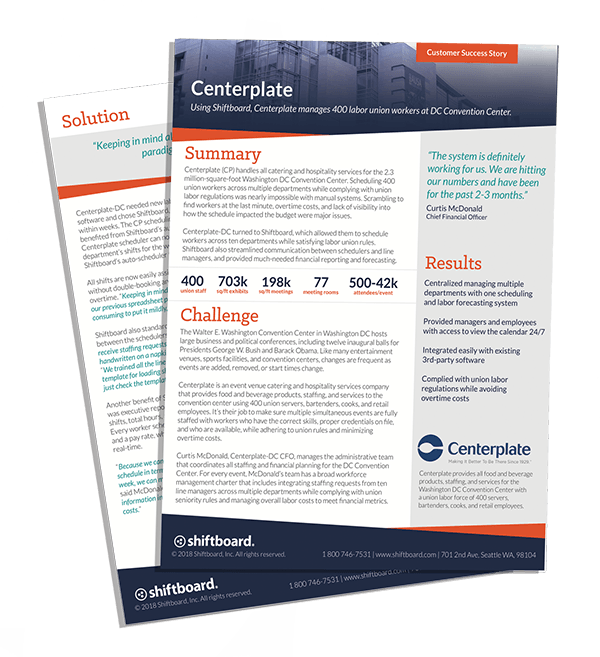 Centerplate (CP) handles all catering and hospitality services for the 2.3 million-square-foot Washington DC Convention Center. Scheduling 400 union workers across multiple departments while complying with union labor regulations was nearly impossible with manual systems. Using Shiftboard, CP is able to schedule workers across ten departments while satisfying labor union rules.
Download the full case study and learn how Centerplate was able to achieve:
Centralized management of multiple departments with one scheduling system
Provided managers and employees with access to view the calendar 24/7
Complied with union labor regulations while avoiding overtime costs
Fill out the form to
download our case study!
By submitting this form, you are confirming you have read and agree to our privacy policy.
Trusted By The World's Most Recognized Brands