5 Reasons Why Staffing Firms Need Scheduling Automation Software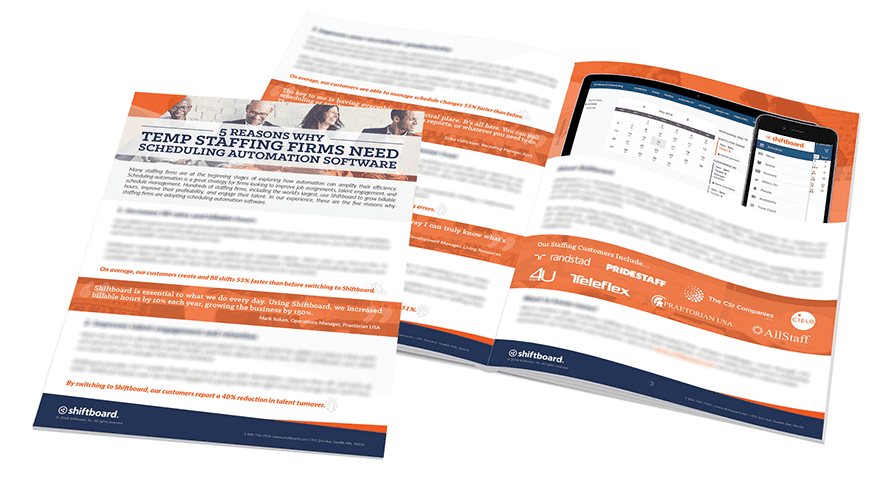 A growing number of staffing firms are looking beyond spreadsheets to improve how they schedule and engage workers to better their bottom line. While this idea is gaining a lot of new attention, we've spent nearly a decade helping staffing firms develop scheduling into a strategy that automates and streamlines their operations.
Learn how scheduling automation is transforming the way staffing firms manage their workforce and the results of it, including:
Improved talent engagement and retention
Positive impact on fill rates
Increased competitive advantage
Download the guide to learn more!