Event Staff Scheduling Software
for Large Events & Venues
Whether you manage a large venue, run a full-time event business, or coordinate an annual festival, proper event staffing is critical to your event's success. Shiftboard provides highly adaptable and user-friendly event staff scheduling software that you can customize to your unique needs.
Shiftboard Serves Events, Venues, & Event Services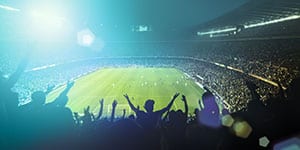 From convention centers and stadiums to university complexes, venues staffing needs vary. This likely means managing a complex mix of full- and part-time employees, as well as surge workers.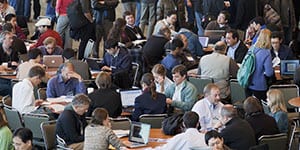 Conventions, concerts, sporting events, arts and music festivals all require optimized and efficient event scheduling of staff and volunteers with instant notifications of changing schedules.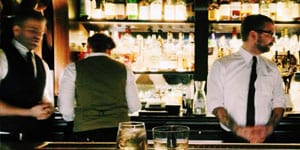 Professional event management companies, conference and trade show managers, and other event service providers need venue workforce management software to ensure events run smoothly.
Why Shiftboard for Event Staff Scheduling
Streamlined Applicant Tracking & Employee Onboarding Saves Time
When hosting events, finding many people (both staff and volunteers) for many different jobs (both skilled and unskilled) within a short timeframe can be extremely challenging. Shiftboard makes it easy to communicate staff and volunteer openings, and get candidates signed up and through the pipeline quickly. With Shiftboard, you can manage onboarding and ensure your team is better prepared to start their shifts, improving staff efficiency.
Efficient Scheduling Saves Time & Lowers Labor Costs
Manually scheduling shifts is one of the most time consuming and error-prone ways to schedule staff. With Shiftboard, event coordinators save time by automating shift creation, managing shift assignments, and responding to last-minute changes. You can assign staff to shifts, or allow them to pick and sign-up for their own shifts. Shiftboard's advanced scheduling logic ensures that people aren't over-scheduled. This controls overtime and takes into account staff time off and availability.
Managing Complex Teams & Roles Reduces Chaos
Recruiting went well and you have an army of staff and volunteers to help with everything from security to concessions, but unless you group people into teams, they're just a disorganized crowd. Shiftboard helps you segment your staff and volunteers into logical teams based on things like role or location, making it easier to schedule and communicate with your workforce.
Well-organized Training Ensures Events Run Smoothly
Even the most capable staff and volunteers need training. From volunteers who are checking IDs and managing foot traffic to highly skilled medical and technical staff, you need to make sure that your entire team is fully qualified and prepared for whatever task they are assigned. Shiftboard helps ensure that each member of your workforce has completed the required training to work safely and efficiently on gameday.
Event Staffing: How to Optimize Your Event Staffing Process
Product Features
Events and large venues are the ultimate shift-based work environment, where finding and scheduling the right staff and volunteers can make or break the event. Shiftboard is feature-rich and helps you efficiently manage every aspect of event scheduling, communication, and workforce management:
Applicant Screening — Gather all the information you need to efficiently screen candidates with Shiftboard's online registration page. From there, establish a workflow to review and approve candidates. Shiftboard makes it easy to gather and track every detail.
Gated Onboarding Workflow — Track whether new staff have completed important steps like orientation, training, and credential verification before they are considered ready for scheduling. Shiftboard allows you to stay on top or you employee onboarding every step of the way.
Crew & Team Segmentation — When managing hundreds or thousands of staff and volunteers, organization is key. Perhaps you want to segment by job or role (e.g. ticket takers, set-up crews, concessions, emergency healthcare staff), or by specific venues or locations. However you divide your workforce, Shiftboard allows you to group the right people together to schedule, communicate, and report accordingly.
Tooltip Text
Flexible Formats — Whether you want event managers to assign people to shifts, allow staff to choose their own shifts, or a mix of both, Shiftboard enables you to tailor the ideal scheduling approach to match your needs.
Auto Shift Assignment — Manually matching people with positions is tedious, time-consuming, and error prone. Shiftboard does the heavily lifting by providing auto-assignment based upon the scheduling rules you determine. Auto-assign by team, location, or your entire staff. Want more control? Manual assignment is always available and can be used in tandem with auto-scheduling.
Shift Trading — Life is chaotic, schedules change, and no-shows happen. Shiftboard provides real-time access to volunteer and staff schedules. Remove the burden of having managers facilitate shift trades by allowing your volunteers and staff to shift trade directly with one another. Shiftboard makes it easy to trade shifts while allowing manager oversight.
Communication
Broadcast Emails — Whether communicating to a particular crew that their check-in location has changed, or sending a post-event thank you message to the entire team, Shiftboard's broadcast email removes the need for sending multiple individual messages to notify your team of changes and updates.
Text Alerts & Shift Confirmation — The perfect companion to email communication, text alerts ensure your staff receive any last-minute changes. It is also an excellent means for having your workforce accept and confirm urgent shift assignments.
Maps & locations — Where do I park? Where is the entry gate? Where do I sign in? With interactive Google Maps, staff and volunteers can easily pinpoint locations and access the address, directions, and details they need.
Check-in — Event managers typically want to have visibility into who is currently checked in and who is not. Shiftboard has robust time clock methods, including mobile check-in, QR codes, and interactive voice response systems (IVR). Managers can view who is clocked in, and receive automatic alerts notifying them of potential tardiness or absence, eliminating the need to manually monitor attendance.
Vouchers — Event managers need a good way to award and track redemption of food and merchandise vouchers. With Shiftboard, each staff member and volunteer can collect and redeem their vouchers by simply scanning a unique QR code. Voucher reports allow management to track and tally vouchers issued and redeemed.
Discover Smarter Scheduling