Check it Out: Your Guide to Shiftboard's Upgraded Look & Feel – Part III
Shiftboard | September 13, 2016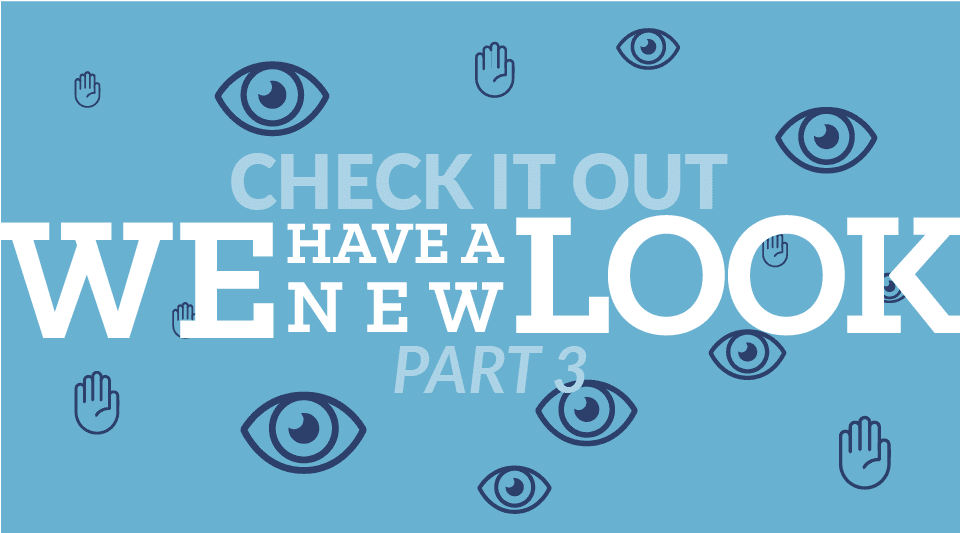 Your resource for user experience details, insights, and FAQs.
This is the third installment of Shiftboard's user experience upgrade overview. Check out Part I and Part II for additional updates, videos, FAQs, and more – detailing the benefits our enhanced interface has in store for you.
We're back again, with the last installment of our series on Shiftboard's refreshed user experience. In Parts I and II we introduced you to our improved interface and gave you an overview of what's new with some of our most popular features. Now, after rolling out our new look and feel to a few trial customers, we're excited to share some of the reactions we've received so far.
We are happy to report that the response has been positive overall and Shiftboard looks better than ever. Our experience in upgrading this initial wave of customers has yielded some good feedback and insights around common questions that others may share. So we've prepared an easy-to-reference list of some of the inquiries we've heard the most, to help make Shiftboard's refresh as smooth as possible for all our users.
WHAT USERS ARE SAYING ABOUT SHIFTBOARD'S NEW INTERFACE:
"Shiftboard's improved workflow highlights system functionality we didn't even know existed."
"Our team absolutely loves Shiftboard's new user interface!"
"The upgraded search function makes it easier than ever to find the information we need in Shiftboard, no matter what the category."
Shiftboard Refresh FAQ:
What is changing?
Shiftboard's look and feel is changing for the better. Our refreshed interface is more intuitive – without sacrificing any performance – so you can work faster and run your organization smarter.
To accomplish this, some things have moved around. That's why we produced overview videos to walk you through what's new with some of our most popular features.
Does this upgrade affect existing functionality?
Absolutely not. Shiftboard's existing functionality isn't going anywhere. In fact, the features you depend on are becoming easier to access and use – so you can more effectively manage your staff.
Where do I go to filter for teams on the calendar?
The team filter functionality has not changed, and neither has its location. We upgraded the way users interact with the filters, but kept them right where they've always been. Removing the clutter and visual distractions means it's easier to set parameters and apply filters – resulting in a more streamlined experience.

FOR EXAMPLE: To view the weekly schedules for different teams, go into your calendar and select the People button. You will have the option to filter by People and Teams. Select Teams, then choose the team you'd like to view and click on Set Filter.
Where do I go to access Timecards?
Don't worry, members still have access to their own Timecards. Just open the My Account dropdown menu under your user name at the top left portion of your screen, then select Timecard from the options displayed.
When am I scheduled to upgrade?
We're upgrading our users in a series of waves, and will reach out to customers individually with the details of your scheduled update. However, if you'd like to upgrade as soon as possible, just say the word: feedback@shiftboard.com or 1-800-746-7531, ext. 2.
What if my scheduled date doesn't work for us?
Drop us a line. If you need to delay your upgrade for business reasons, we're happy to work with you: feedback@shiftboard.com or 1-800-746-7531, ext. 2.
Are all my end users upgrading at the same time?
Yes. When a customer upgrades, all your end users upgrade with you.
Do I need to do anything to prepare for the upgrade?
Nope! We take care of the update for you. We will even send in-product messages to notify your end users that the refresh is coming.
Will I need to retrain our staff?
Not at all! The same great functionality in a more intuitive package means that your staff should feel right at home in Shiftboard's new interface in no time. However, since a few things have moved around, there could be an adjustment period.
So we've produced videos outlining what changes to expect from some of our most popular features – just in case. If there are still questions, our support team is always happy to assist: feedback@shiftboard.com or 1-800-746-7531, ext. 2.
Do I have to upgrade?
Yes, all of our customers will use the new and improved Shiftboard interface. Our upgrades are based on feedback we received from you, our insightful customers. This update will help you work faster and smarter.
We're rolling out this update to users in waves, and will contact each customer with their individual timeline. However, if you'd like to upgrade ASAP, let us know. Likewise, if you need to delay the update due to business concerns, we're happy to work with you: feedback@shiftboard.com or 1-800-746-7531, ext. 2.
What is the additional cost to upgrade?
Nothing. We're upgrading Shiftboard to make our system work better for you. Your improved productivity is compensation enough for us.
What's Next?
Where do we start? First, this refresh is only the beginning, so stay tuned. We're constantly working on improving Shiftboard so that we remain up to the task of solving your dynamic scheduling challenges.
We view upgrading as a continual process, and as we identify ways we can improve our system we will keep you – our users – in the loop. So follow us on Twitter and check back here regularly for more updates coming your way. Better yet, never miss out on exciting announcements, tips and tricks, and more by signing up to receive a notification each time we publish a new blog post.
Finally, if you still have questions, additional feedback, would like to upgrade sooner, or need to delay your update – please contact us: feedback@shiftboard.com or 1-800-746-7531, ext. 2.