Check it Out: Your Guide to Shiftboard's Upgraded Look & Feel – Part I
Shiftboard | August 24, 2016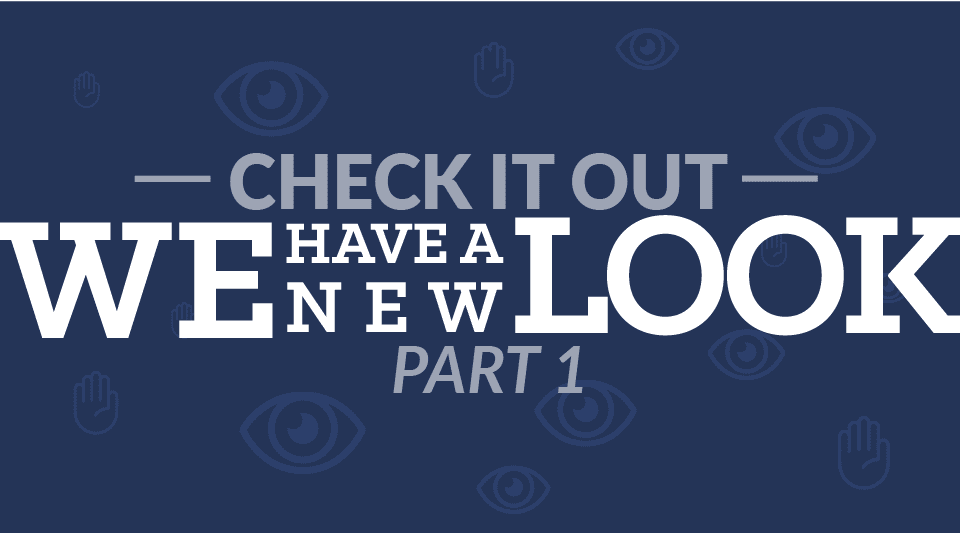 Exciting user experience improvements are here!
This is the first installment of Shiftboard's user experience upgrade overview. Check out Part II and Part III for additional updates, videos, FAQs, and more – detailing the benefits our enhanced interface has in store for you.
If you're a Shiftboard user, get excited – because things are about to get a whole lot better. We're focused on making our products more effective for you, and we're pleased to announce that the first of many major upgrades is coming soon to Shiftboard.
Here at Shiftboard, our customers are the driving force behind everything we do. Which is why we're always focused on making our product work better for you. In order to do that, we need customer feedback. So we sent out a survey in May to see what you – our users – had to say. And you didn't disappoint.
The feedback you provided was incredibly helpful, and we've been hard at work applying your input to our product. In fact, the first phase of improvements you asked for is ready to go.
We're excited to report that over the next several weeks all Shiftboard customers will get your wish. We're giving you the improved, streamlined experience you asked for – without sacrificing the functionality you've come to expect. We will reach out to every customer with more in-depth info around the refreshed look and feel. In the meantime, here are a few details around what's coming:
A Refreshing Experience
Sometimes in life, feedback can be vague and confusing. This was not one of those times. With input like "more user friendly," "easier to find things," and "more intuitive" our mandate was clear. So we focused on cleaning up the user interaction to produce a more predictable experience. The results include a more logical main navigation bar, improved report filter functionality, and streamlined settings presentation.
People – Member Lists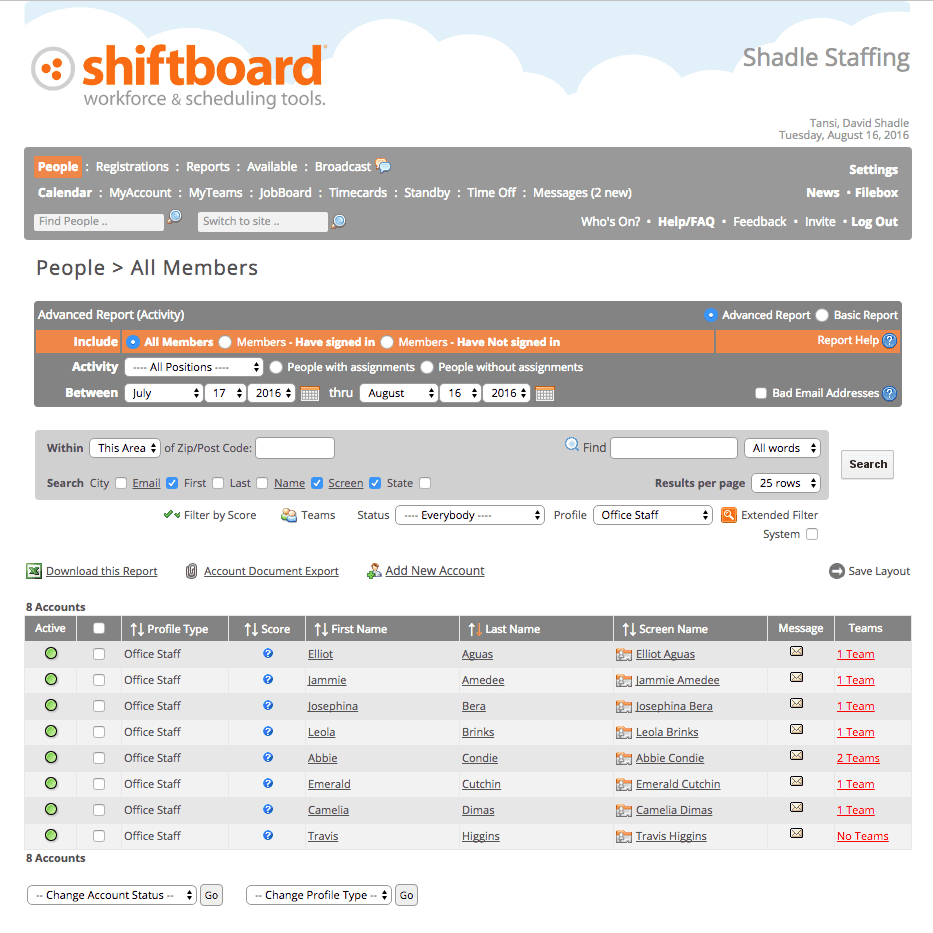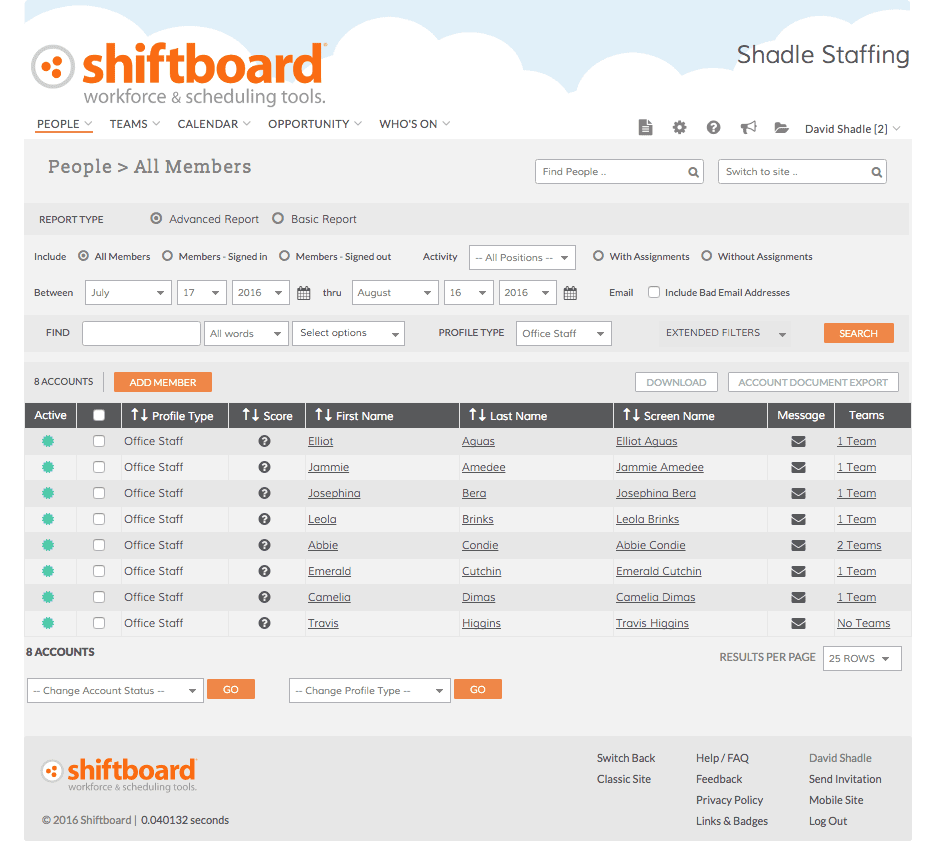 In addition to a more intuitive look, we've made our reporting filters persistent – so your settings won't change if you leave a page and come back during the same session.
Calendar Views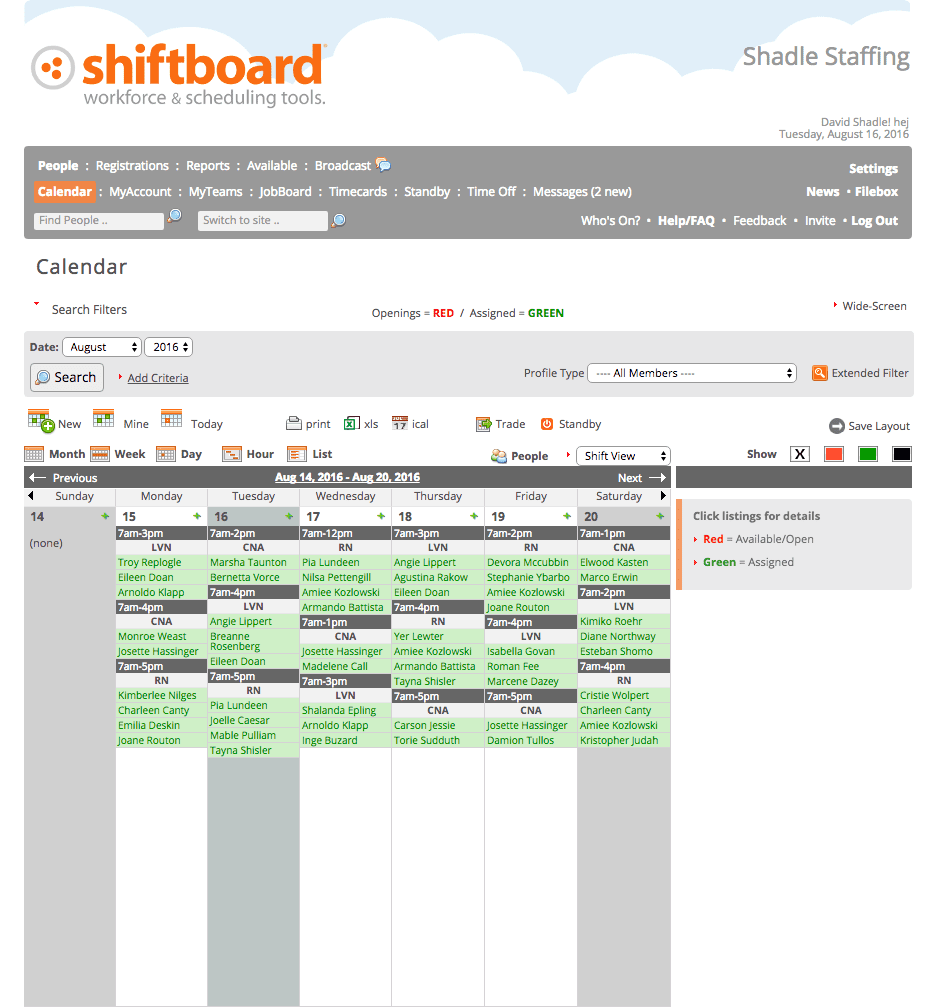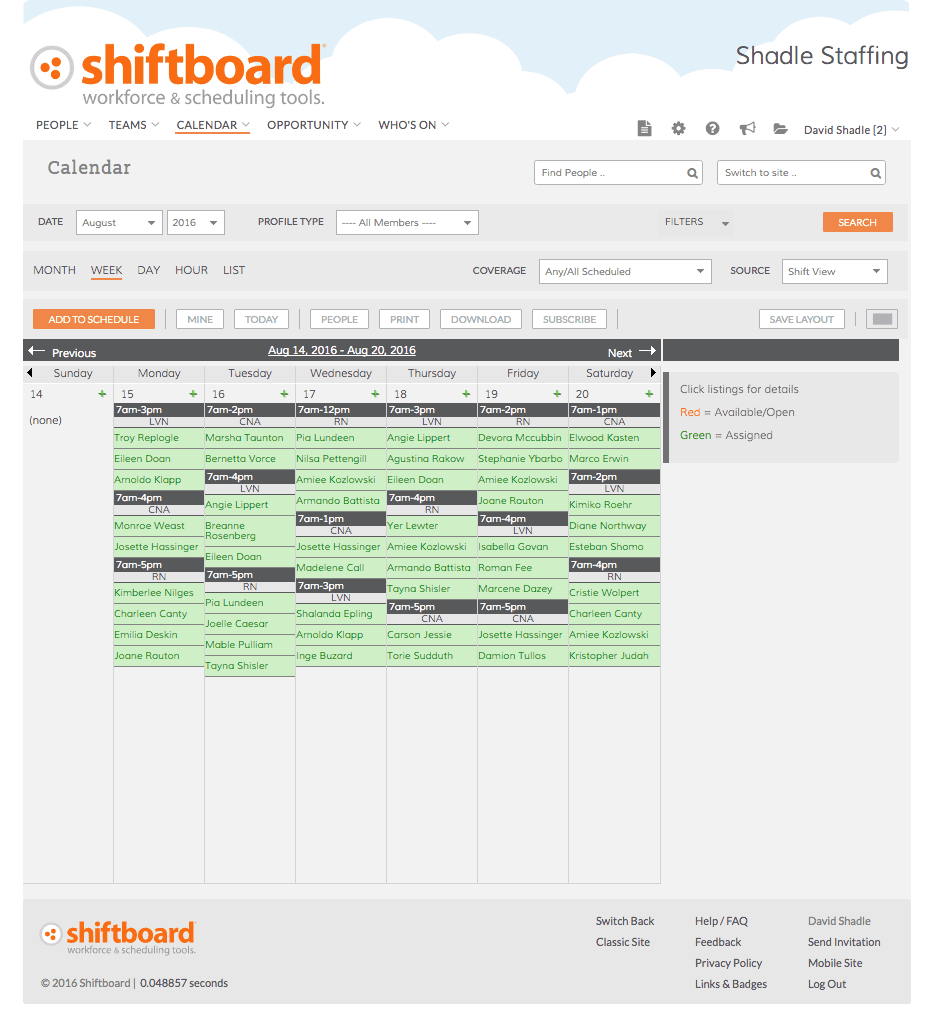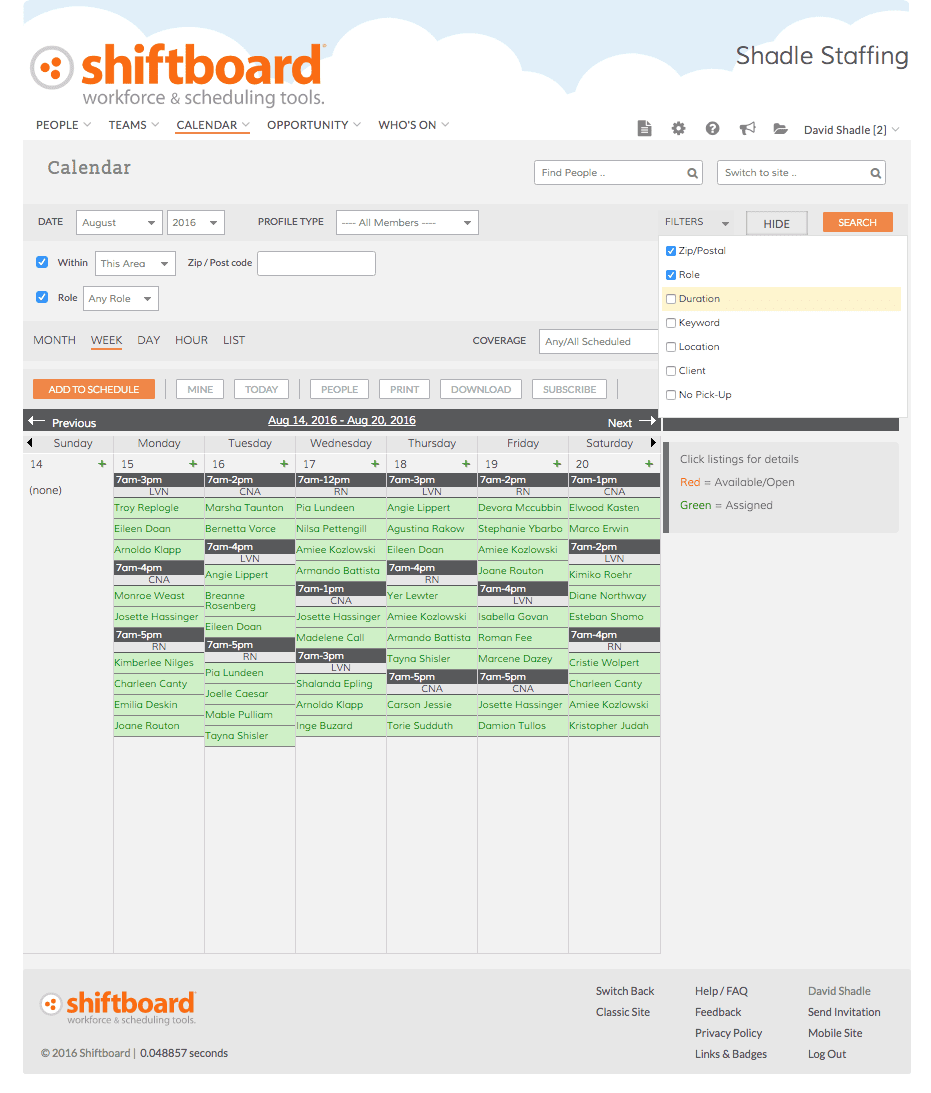 A more visual calendar layout makes adjusting your calendar, adding new schedules, and applying new parameters fast and easy.
Team Management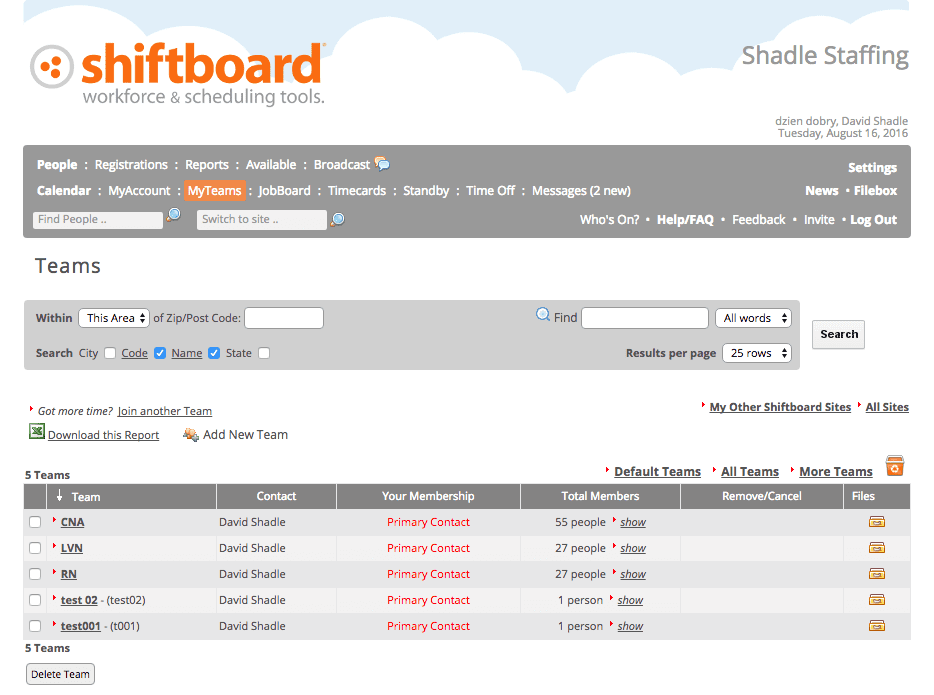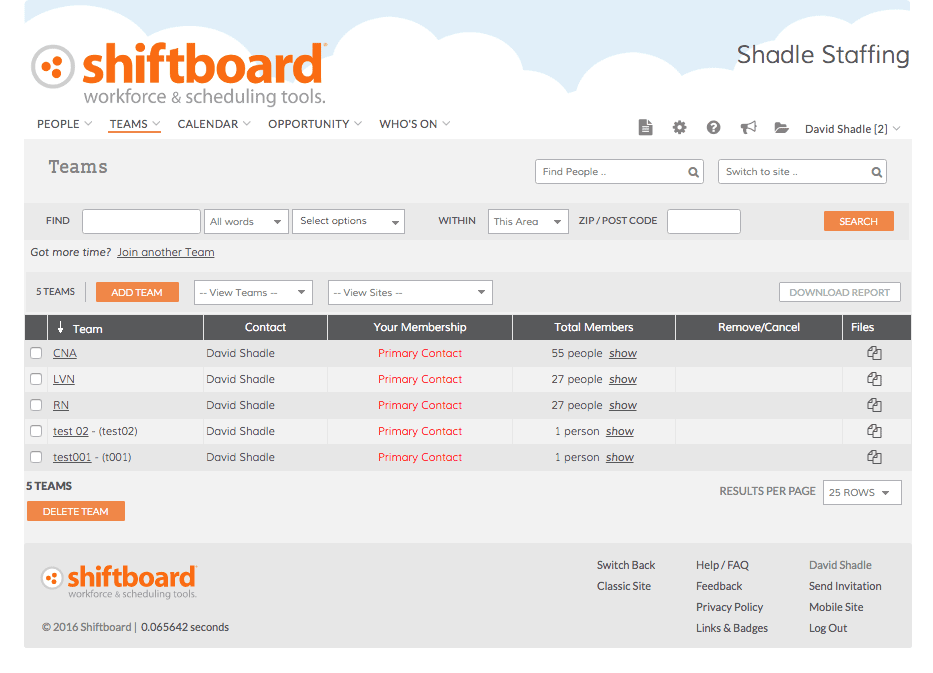 Your navigation and filters are now more streamlined and customizable. So managing teams, settings, adding or subtracting members, and more is easier than ever.
But Wait, There's More
This is just the beginning. There's a lot more where that came from, so stay tuned for more exciting upgrades coming your way. In the meantime, follow us on Twitter and check back here soon for additional updates as well as instructional videos to introduce your enhanced user experience.
As always, we're here to help guide you every step of the way so your transition goes as smoothly as possible. Any questions? Email feedback@shiftboard.com or call 1-800-746-7531, ext. 2.
Finally, if you like what you see so far and want to begin your upgrade as soon as possible, drop us a line: feedback@shiftboard.com