Employee Scheduling Software
for Manufacturers
Build Adaptive Operations. Reduce Labor Costs.
Improve Employee Satisfaction.
Harness the Power of Intelligent Employee Scheduling Automation
Reduce Labor Costs
Improve cost-efficiency by identifying cost-effective workers for assignment. Reassign underutilized workers to areas of need to avoid resorting to overtime.
Meet Production Targets
Align labor demand, skill-mix requirements, and production plans to create accurate employee schedules and maintain operational efficiency.
Quickly Find Coverage
Use an auto-generated list of available, qualified workers to quickly and efficiently assign and fill shifts when your operating plans change.
Increase Employee Satisfaction
Accommodate worker availability & preferences, balance overtime distribution, and offer self-serve features such as online access, shift trading, and leave requests.
Proven Customer Impact of Shiftboard
86%
Higher Worker
Satisfaction
16%
Decrease in
Turnover
88%
Higher Shift
Coverage
30%
Faster Schedule
Creation
21%
Lower Labor
Costs
Want to learn more about employee scheduling software?
Trusted by the World's Most Recognized Brands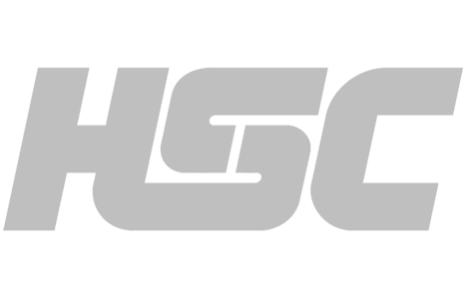 The Workplace Has Changed.
Work Scheduling Should Too.
Employee scheduling in manufacturing has become increasingly challenging, but Shiftboard's software simplifies the process with robust data intelligence. Create worker-friendly, cost-effective schedules that maximize shift coverage and ensure Overtime equalization — even when operating plans change.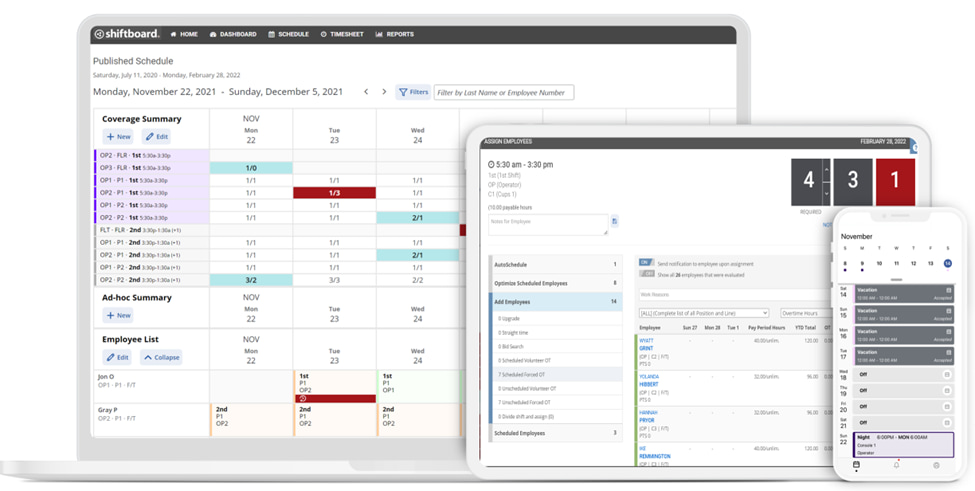 Tailor-Fit Scheduling Automation
Maximize scheduling efficiency with highly configurable automation that matches each plant and unit's operating process.
Continuous Coverage Optimization
Unlock more coverage possibilities with smart suggestions powered by a robust, always-on optimization engine.
Agile Change Management
Tap handy day-of management tools to quickly identify last-minute coverage gaps and fill open shifts with qualified, available, and willing workers.
Proactive Worker Engagement
Improve worker satisfaction and retention with versatile tools to proactively engage workers to understand and accommodate their scheduling needs.
What Customers Say about Shiftboard
Shiftboard has really helped our employees gain visibility into their schedules. The feedback we've received so far is that it's very easy to use, easy to see what time they're scheduled each day, and what machine they're going to be working on, both immediately and out into the future. Shiftboard has really helped with the communication between managers and employees regarding their schedules.

Tyler Blake, HR Generalist
Daisy Brand