Intelligent, Secure Staff Scheduling Software
Put Students First, We'll Handle Your Schedule
Educational institutions are diverse, with staffing needs as unique as they are. Shiftboard knows—we provide smarter scheduling for schools of every kind. Top-ranked universities worldwide trust us with their staff scheduling, credential tracking, communication, and more so they can focus on their students. Why not let Shiftboard do the same for you?

Maintain secure, accessible schedules—Shiftboard supports Shibboleth SSO and partners with InCommon
Manage class turnover with easy application and onboarding tools, along with student details saved to online profiles
Cut time spent creating and managing schedules—allow staff to sign up and swap shifts using criteria that work for you
Communicate instantly with anyone on our iOS and Android apps, and get alerts when certifications near expiration
Customize Scheduling & Visibility
From Harvard's library, to MIT's help desk, to Cal Athletics, and beyond—Shiftboard's smarter staff scheduling is peer-tested.
No matter what kind of scheduling puzzle you have, we can provide an easier solution. Shiftboard has organized research projects, work-study students, hourly staff, volunteers and more. Sync schedules, reserve lab space, and find qualified last-minute subs fast!
Secure, Manageable Student Records
You take student privacy seriously. Get a scheduling solution that's both secure and easily accessible.
By supporting Shibboleth SSO, Shiftboard allows your staff to sign on with a single password securely. We also know how sensitive private student data is. And our partnership with InCommon means that we're committed to keeping the same lofty security standards you are.
Communicate Clearly, Improve Accountability
Staff coordination is simple with 24/7 online schedule access, real-time updates, and instant communication. Multiple locations? No problem.
Always know exactly who's working, who cancelled, and when. Automated shift alerts get the right people to the right place, on time, every time. Improve communication with text alerts to immediately update staff when schedules change or new shifts are available.
Higher Standards of Education Scheduling
Gain a sense of security from knowing Shiftboard maintains the highest data privacy standards
User-friendly means no software to install, easy onboarding, and lifetime support—in staff emergencies, we've got you covered
Track attendance anywhere, on any device—Shiftboard is mobile, so anyone from work-study to event staff is at your fingertips 24/7
Shiftboard can handle staff and student scheduling for educational institutions of all kinds, including:
Higher Education  •  Primary & Secondary School  •  Trade Schools & Services  •  Tutoring Providers  •  Exam Preparation  •  Business Training
Discover Smarter Scheduling

"Gathering data for the CHEERS research project was incredibly people-intensive, and the timeframe was highly condensed. Shiftboard was able to replace our slow, unfair, makeshift scheduling method with a solution that not only saved time, but resulted in 99% of shifts proactively chosen by study participants."
– Sara Wuellner, CHEERS Coordinator & UIC Graduate Student, UIC School of Public Health
Shiftboard powers research at the University of Illinois–Chicago.

Shiftboard can also schedule your on-campus security team.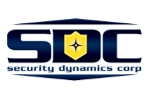 Shiftboard streamlines elementary school parent volunteering.