Elite Security Starts in the Command Center
Focus on Security, We'll Handle Your Schedule
Effective security goes beyond "observe and report." The best firms know on-site success starts with proper preparation and workforce management at HQ before boots ever hit the ground. Unfortunately, details like scheduling and attendance can take valuable time away from other mission-critical tasks. Why not let Shiftboard's security scheduling app handle the logistics so you can focus on running the show?

Know when and where your staff clocks in and out at any post
Track licenses and certifications to flag expiration dates and remain in compliance
Instantly alert employees of changes in start time, location, uniform, role, etc.
Fill shifts quickly and accurately online—let staff sign up, auto-schedule, or assign shifts yourself
Move your security company's schedule online and forget phone calls, spreadsheets, whiteboards, and post-it notes.
With Shiftboard any employee schedule maker can easily organize vacation requests, shift swaps, and instantly find last-minute subs. Save money with coverage charts and scheduling forecasts detailing overtime, under time, and time off.
Simplify People Management
Easily view staffing needs based on post or client and make sure each site receives the right mix of skill sets and training.
Track performance ratings for better evaluation and client service. Scan and store licensing and certification documents on officer and guard profiles to limit human error, ensure compliance and send out alerts for upcoming expiration dates.
Communicate Clearly, Improve Employee Accountability
Your security staff doesn't report to a central office, verify where and when they clock in with advanced location reporting.
Always know exactly who's working as well as when and where they clocked in. Automated shift alerts get the right people to the right place, on time, every time. Improve communication with instant text alerts. Keep tabs on expensive company equipment with asset tracking tools.
Take Command of Your Workforce
Pricing to fit your budget, with no up-front licensing fees or extra customer support costs
Right-sized solution to meet the unique demands of the security services industry, with no installation required
Run your company from anywhere, on any device—Shiftboard is mobile, so your entire operation is accessible 24/7
Discover Smarter Scheduling

"Shiftboard brought our efficiency to a whole new level. We have significantly reduced scheduling time and costs, while drastically increasing accountability."
– Michael Recupito, Chief of Operations
Security Dynamics Corp.
Many security firms already know the benefits of Shiftboard.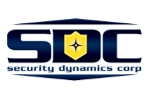 See how easy it is to schedule employees with Shiftboard.