Highly configurable, cloud-based automation technologies are disrupting the staffing industry as more executives turn to scheduling automation to improve operational efficiency, drive higher value, and grow their business in transformative ways. Whether your organization is in the beginning stages of research, or you're ready to join other industry leaders championing the movement toward automation, this webinar provides you with impact statistics and the customer experience data you need to better understand how scheduling automation tackles staffing challenges head-on, across multiple fronts.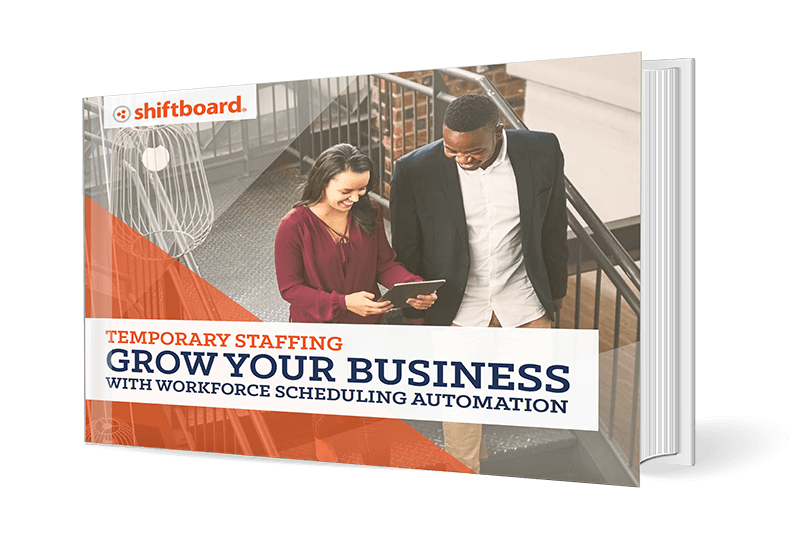 Scheduling is essential for temporary staffing firms. But assigning placements and communicating shift changes can be time-consuming and difficult. When there's a problem with scheduling, it's hard to meet and exceed client expectations. That's where scheduling automation comes in.
In this ebook, we explore how scheduling automation can benefit recruiters, workers, and clients with these results:
Recruiters perform at their best
Work satisfaction and retention increase
Worker engagement improves
Client satisfaction increases
Communication improves significantly
Download the ebook today to start growing your business with scheduling automation.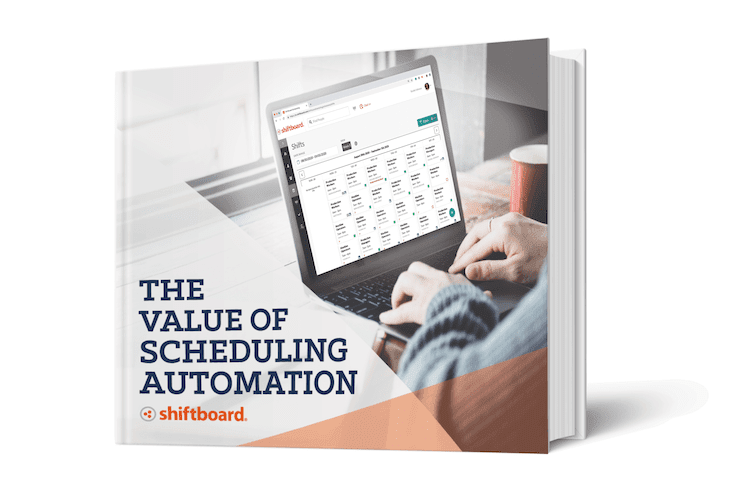 Scheduling automation is more than replacing spreadsheets and post-it notes with a better tool. Armed with the right solution, organizations, across multiple industries, are realizing bottom line benefits by automating manual tasks and adopting a strategic approach to scheduling.
This guide will help you see how scheduling automation can truly transform your business. You will read how automating employee scheduling leads to:
Reduced labor costs
Streamlined operations
Improved worker retention
Happier customers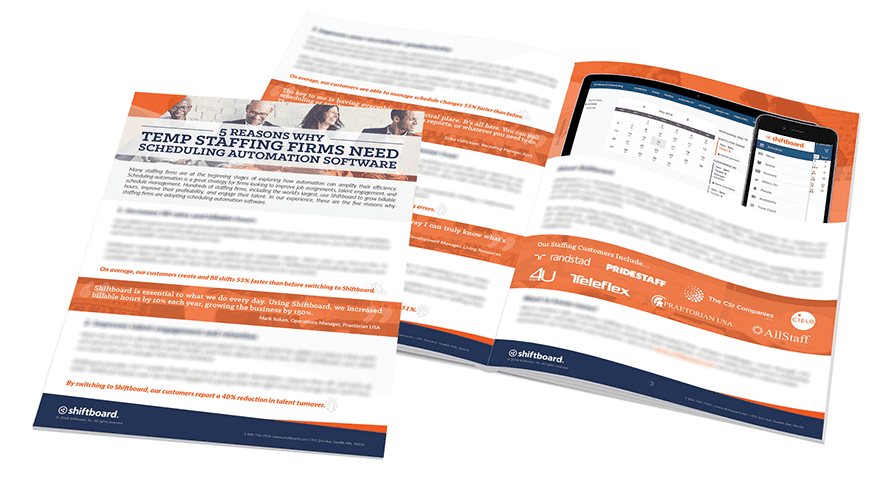 A growing number of staffing firms are looking beyond spreadsheets to improve how they schedule and engage workers to better their bottom line. While this idea is gaining a lot of new attention, we've spent nearly a decade helping staffing firms develop scheduling into a strategy that automates and streamlines their operations.
Learn how scheduling automation is transforming the way staffing firms manage their workforce and the results of it, including:
Improved talent engagement and retention
Positive impact on fill rates
Increased competitive advantage
Download the guide to learn more!
Scheduling and managing mobile workers is complicated and if you aren't using scheduling automation technology, you are missing out on a huge opportunity to be more efficient and provide better communications for your workers. Learn the common challenges organizations face when managing mobile workers and how to overcome them with better scheduling.