Pharmacy Staffing: Shift Scheduling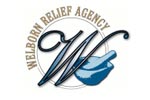 Welborn Relief Agency provides temporary relief work for pharmacies in need of professional and responsible pharmacists in the greater Seattle Area. Welborn works with a staff base of more than 40 independent contractors who have experience working in 200+ pharmacies in the Pacific Northwest.
Welborn pharmacists have a wealth of industry experience, including familiarity with several of the most widely used pharmacy software systems in the industry.
With a growing staff base of pharmacy professionals and an increasing number of large regional clients, Welborn needed a solution to manage a staffing schedule that was constantly changing.
But their previous method of coordination — phone calls, emails and spreadsheets — could not meet the growing demands for communication, scheduling, and recruiting a large pool of contractors.
"You could say it's a good problem to have, but it was obvious our old system wasn't going to be able to keep up." said Josh Welborn, owner. "We'd be waiting for email to go back and forth, and had people up making phone calls in the middle of the night… it was costing more and more just to keep up."
Specifically, Welborn needed pharmacy scheduling software that could:
Allow contractors the flexibility to select shifts 24 hours a day
Provide access from anywhere
Give contractors the freedom to choose shifts based on needs and schedule
"Everything is becoming automated these days, so we thought there must be a solution out there that can do all of this online," Welborn said. "That's how we found Shiftboard."

"Our old system wasn't going to be able to keep up."
Joshua Welborn,
Owner & Co-Founder
Welborn Relief Agency
Shiftboard deployed a hosted software solution that provides round-the-clock scheduling and communications for Welborn contractors. Branded with Welborn's look and feel, the system includes:
Color-coded schedule views for upcoming pharmacy shifts
Contractor's contact information, and the location of the shift, included with each assignment
Access to scheduling 24 hours a day, seven days a week
Client administrators have access to real-time staffing reports, filters, search tools, schedule reminders, and hours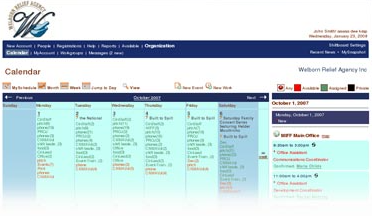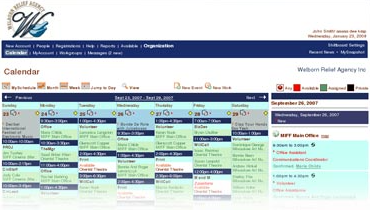 For Welborn, the system also provides a single-source for communicating to all contractors with new shift postings, company news and events, and other updates.
"We were amazed, to be honest," Welborn said. "We started out looking at it just as a cost savings measure, but our contractors are actually happier in their jobs now because they have more control. Shiftboard has turned into a competitive advantage, and then some."
Welborn Relief Agency has realized the following benefits using Shiftboard:
Savings of an estimated $7,000 per month on overhead expenses
50% reduction in total man hours spent on managing schedules
24-hour access—Contractors can select shifts around the clock based on needs and availability
Reports that give Welborn quick visibility into scheduling activity, to provide to clients
Discover Smarter Scheduling

"Shiftboard has eliminated the need to email schedules to our entire staff and wait for responses to notify everyone else that a shift is filled. With Shiftboard we don't have to be the middleman."