Green Valley Elementary in Danville, California is a public school serving children from grades K through 5. With a total enrollment of around 620 students, Green Valley stresses the importance of volunteering for everything from the everyday tasks to their largest annual events.
Before finding Shiftboard, Green Valley's volunteer efforts were segmented by classroom, making it extremely difficult to communicate and organize for school wide events.
Vince Chow, Green Valley's PTA president explains, "Everybody was on their own, there was no way to communicate with each other and coordinate things especially when it came time for larger school wide events. We weren't able to solicit volunteers and we needed to."
Green Valley needed a program that would:
Increase volunteer participation
Be easy to use
Allow for better communication between classrooms

"There was no way to communicate with each other and coordinate things especially when it came time for larger school wide events."
Vince Chow, Green Valley PTA President
Green Valley Elementary
Shiftboard School Volunteer Scheduling Software for Green Valley Elementary
Shiftboard was brought to Vince's attention by another involved Green Valley parent, Cecilia Brear. With a background in educational technology, Cecilia was able to sit in on a meeting in which parent volunteers described what worked and what didn't in terms of volunteer organization and coordination.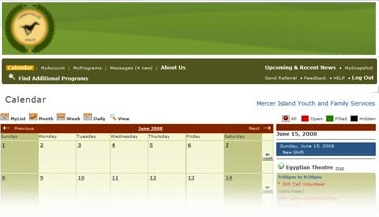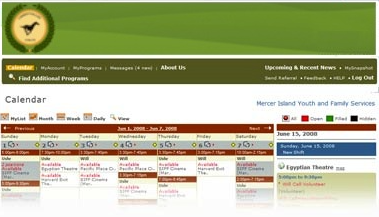 Shiftboard school volunteer scheduling software is now being used to schedule Green Valley's classroom volunteers, field trip volunteers, and several school wide events that require coordinating 60-80 parents across all grades and classrooms.
After using Shiftboard for one month, Green Valley PTA members were more than pleased to find that 720 volunteer hours had been recorded, and a few weeks later they were already at 895 hours scheduled for their second month. These numbers have far surpassed hours worked in previous years and it is clear that with the help of Shiftboard, Green Valley Elementary will continue to have success in engaging and maintaining parent volunteer support.
Key benefits of Shiftboard for Volunteers in Education:
Managing a volunteer base of over 600 parents, day-to-day and school wide events using the system.
Largely automated a month-long scheduling process.
Volunteers can select shifts 24 hours a day, 7 days a week.
Ability to notify volunteer staff with project details and schedules quickly and easily.
Coordinator has visibility into volunteer and organization level reports on project shifts filled and available.
Discover Smarter Scheduling

"So far it's been really good, room parents have taken on the role of promoting Shiftboard and signing up a lot of the other parents. Our parents are adapting and accepting Shiftboard after only 2 months."
Vince Chow, Green Valley PTA President
Green Valley Elementary