Shiftboard is proud to be helping the 2010 Alltech World Equestrian Games manage and schedule over 6,000 volunteers.  Anyone who has volunteered at a large event can relate to the volunteer life cycle: recruitment, registration, selection, training, uniform and credential distribution, scheduling and ongoing communication during the event. For some, this may seem like a lot of work, but for those who are passionate about the cause, it can be a rewarding opportunity.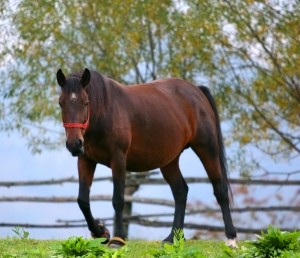 We love to hear stories about volunteers who enjoy their experience like Sister Beth Howe. Below is her story complements of an article in Kentucky.com.
Sister Beth Howe of the Sisters of St. Francis of Philadelphia is a full-time emergency room doctor and a horse lover. So she used a week of vacation to volunteer at the Games taking tickets, giving directions and talking to lots of folks.
"I like to volunteer," she said, adding that she also has some tickets for events.
The trip is very expensive, but "I love horses, and it's my trip to Rome."
She's enjoying Lexington, with special praise for Mass at St. Paul Parish and for LexTran.
"I rode the bus out here and met the nicest people," Howe said. "It was the nicest experience."