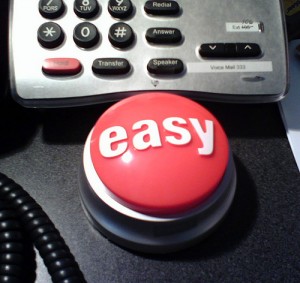 Shiftboard was recently featured in a Federal Times article about the importance of streamlining and simplifying all the processes that need to happen from date of hire to the first day of work to the first major task/event for any new or seasoned employee.  Any new hire can tell you that the first hours spent in their new job are almost always dedicated to filling out dozens of different forms, specific availability, tax information, emergency contact stuff…the list goes on and on.
It's never easy on the other end either, HR managers have to keep track of not only the new forms, but past resumes, notes, and references, to name a few key pieces.
Many Shiftboard users don't realize that they can actually input and store all of this information in their Shiftboard site.  Yes, Shiftboard is useful for the obvious reasons-online scheduling-but there are many other workforce management benefits to using the software.  Users are able to upload their resume's upon registration to your organization that can be stored and viewed in their user profile.  Emergency contact information as well as basic personal information is also stored within Shiftboard, and can be exported into an Excel report at the click of a button.
Shiftboard clients can customize information fields that need to be kept with each employee's profile–from experience levels and certifications to T-shirt sizes and their favorite bar.  Probably the best part of all of this is that as long as you have an internet connection you will always have access to this information in a secure spot–you will be able to control who sees it, who can change, and it will always be password protected.
If you have any questions about how to access the features mentioned above give us a call at 1-800-746-7531 or shoot us an email by clicking Contact above.
–Nahid