One of the many tools Shiftboard offers to members of our many customer sites is the ability to upload a photo (an "avatar" in the SaaS/social networking parlance).  That's right – just like Fa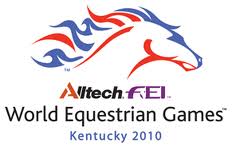 cebook or LinkedIn.  Ho hum, roll eyes now if you are looking for "real business value".  Sometimes, however, I love a concrete example that can change perceptions immediately.
World Equestrian Games (WEG) the largest horse show in the world ran from September 25th-October 10th in Kentucky.  WEG had some big requirements – an integrated online volunteer registration system, real-time communication, and of course event scheduling for an estimated 12,000 volunteers.  They looked around a long time, as I don't think there is another system out there that handles their scale (research for yourself, however, I'm a sales guy).  Buried in all those requirements was an item they only mentioned as an afterthought:  the ability to export photos and contact information from Shiftboard to their security badge system.
Our system exported a file every week  of new volunteers pictures and associated contact information.  The security badge system requires a high resolution photo (ie not the Facebook/Twitter variety), but our avatar file system supports the beefed up requirements.  Where does the rubber hit the road, you ask?  In 2 weeks, WEG's Shiftboard site  exported files of over 100 MB holding high res photos and associated contact/security information for more than 5,000 volunteers.
Talk about business value and ROI from a distributed online system.  All those 5,000+ folks uploaded their own photos from their own web browsers at all hours of the day and night (after also applying online in the same fashion, of course).  Most event managers try to coordinate that effort – managing times when volunteers can come in to get their photos taken and badges made.  Or they need to bring a passport photo (which 25% forget to bring along).  Try to imagine the number of managers, length of lines, volunteer frustration, and massive costs if WEG had done things the old fashioned way.  Instead, they have thousands of volunteers uploading pictures to the Shiftboard cloud service. Wow!  Any operations manager will tell you, it's not just for social networking anymore.