November is "University Month" at Shiftboard.  Why, you ask?  We just decided here.  It is fall of course, my favorite quarter when I was in school.  More importantly, this is time of year when high school students are doing campus tours with their parents to decide where they want to apply.
We're going to take the Give-a-Shift College Tour in that spirit over the next few posts, because here at Shiftboard we love working with universities.  And we do work with a lot of them.  They are great examples of the multitude of ways Shiftboard can support a very flexible workforce of staff, work-study students, and volunteers with highly variable hours.
My last few business trips, I have noticed how easy Southwest has made it to hopscotch around the country with the ability to buy one-way tickets anywhere without paying ridiculous fees.  So, after taking the new light rail from our office to SeaTac Airport, let's catch a red and brown Boeing 737, the only plane Southwest flies, to the Oakland Airport and head over to Cal-Berkeley.
Unfortunately we're a couple weeks late for homecoming, or I would have my wife (a Cal grad) in tow.  Never fear, however, as Cal's Events and Ceremonies Department scheduled the staff and shifts for all the events of homecoming on Shiftboard.  The weekend went off without a hitch.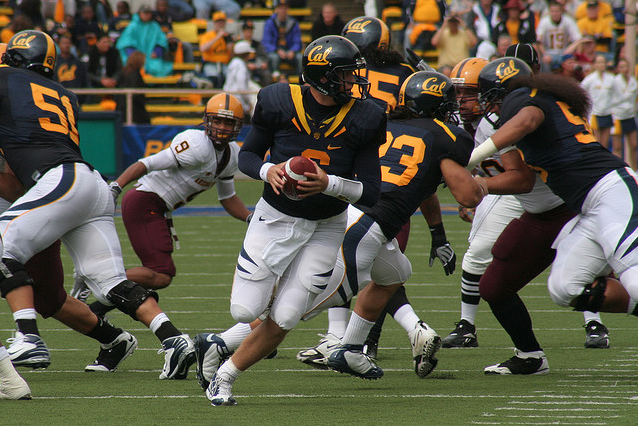 Instead, we'll head over to Memorial Stadium to watch Jeff Tedford's football team tee it up.  The tickets we buy to get in?  They'll be sold by student workers who all self-scheduled on Shiftboard.  Assistant Ticket Manager Stephanie White explained the new dynamic within her group. "The students can access the schedule at any time. They pick up shifts at 1 or 2 in the morning. I now have kids who are frustrated they don't get events because they wait until the last minute. They learn quickly, because the schedules fill up fast."
From Oakland, Southwest offers a non-stop to Denver, where we can hop a rental car to head north about 90 miles to Laramie, Wyoming.  Up there, we are going to find the University of Wyoming Survey & Analysis Center.  Their call center does all sorts of political polling.  As we have just passed Election Day, those folks are finally getting a breather.  We won't stay long, but it will be fun to say hi since the entire call center scheduling effort is managed on Shiftboard.  Let's pick up our tour next week from Denver.
-Rob