Well its official, the holidays are here and in full swing.  Since this time of year is all about giving what you can to those who need it most, it only seemed fitting that we highlight just a few of the many wonderful non-profit organizations that Shiftboard works with over the course of December (and trust me, it was not easy to just pick a few).
First up, the American Red Cross Metropolitan Atlanta Chapter Disaster Action Team (DAT).  Part of a national network of around 730 different local chapeters, The Red Cross Atlanta DAT team is made up of brave and generous men and women who, like super heroes, respond to the chaos caused by fires, fl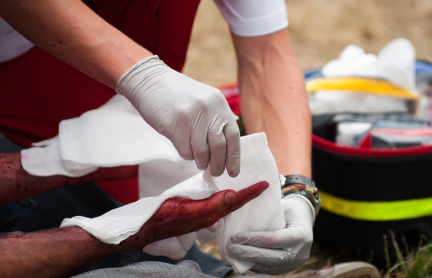 oods, natural disasters, and many other high stress, dangerous, and tragic situations.  Volunteers provide first aid, medical attention, clothing, food and shelter in situations both local and internationally.  They were there for the millions of people affected by Hurricane Katrina in 2005 and continue to provide comfort and aid to those who need it most.  Last January, after the devastating earthquake in Haiti thousands of Haitians were transported to metro Atlanta hospitals where Red Cross volunteers were there waiting to help.  From disasters overseas, to fires down the street, this group of volunteers will always be ready to jump into action and put their individual skills, training, and time to good use.
One of the most impressive things about these DAT volunteers?  They have day jobs!  The volunteers in Atlanta use Shiftboard to self schedule their on-call shifts allowing them to sign up and help whenever they can.  With their generosity, flexibility, and willingness to help at the drop of a hat, ARC Metropolitan Atlanta volunteers are proving that you can make a huge difference while still maintaining a busy lifestyle.
Want to get involved?  Contact the nearest Red Cross chapter in your area or visit www.redcross.org.