Thankful for Your Volunteers? 10 Things to Consider – Part II
Shiftboard | November 21, 2016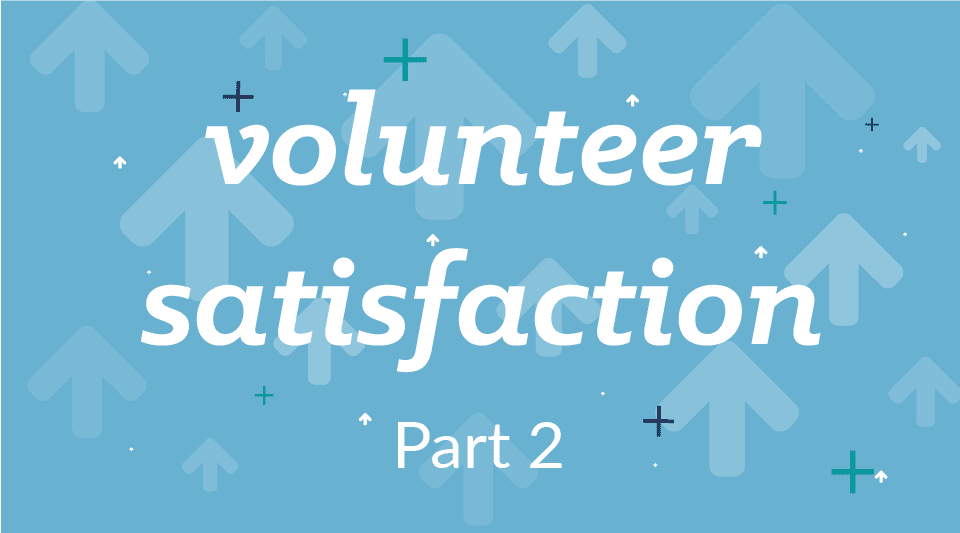 Showing volunteer gratitude is always in season.
This is the second in a three-part series on optimizing relationships with your volunteers. Check out Parts I & III for additional insights on taking care of the people who power your organization.
When you depend on volunteer labor, it's never too early or often to say "thank you." But showing them how much you care has an even greater impact. Following up on my first post, here are a few more things to keep in mind to show your volunteers you're grateful for the time and talent they dedicate to your organization:
5) Effective Time Management
Paid or unpaid, you always want the best people for the position. The thing about great people is that their time is typically in high demand. Crazy, I know.
That means getting the people you want becomes an exercise in convenience. Can they easily access an application form on your website? Do they receive a welcome email confirming that they've been accepted? How do they know when they can start picking up shifts?
Efficient application and onboarding processes are a crucial part of your recruiting. This generally represents your first interaction with prospective volunteers. You know what they say about first impressions, so set yourself up to start your relationships off on the right foot.
6) Seamless Processes
Demands on your volunteer's time are constant, even after onboarding. Don't let them down by making the initial engagement easy and then dropping the ball on the rest of their volunteer experience. You need a smooth transition to maximize the time they're willing to give to you.
Vital elements like picking up shifts, identifying best available times, viewing the schedule, and swapping shifts if circumstances change need to be consistently seamless and easy. Do everything you can to transition from makeshift procedures to coherent processes.
Patchwork approaches such as coordinator voicemails, email chains, outdated spreadsheets, and sticky note references unnecessarily tax volunteer's efforts and time.
Streamlining the volunteer process may also encourage more participation per person. If it's easy to pick up one shift, why not pick up 2, 3, or 4? Plus, you can show them a variety of volunteer openings within the same app ecosystem, exposing people to opportunities they may not have considered otherwise.
7) Stronger Connections
Now that you've made it easier to be your volunteer, make sure they remember that they agreed to it in the first place. If they're signing up a month out (or more) it would be very easy for that obligation to slip through the cracks. Out of sight, out of mind – so continue to engage them beyond the immediate signup confirmation email.
I know I feel more responsible for shifts I've committed to when it's physically on my schedule, so give them a link to add that info to whatever calendar app they prefer. Automate shift alerts to remind them about the approaching date(s). Just keeping it on their radar can do wonders for accountability.
Also be sure to communicate all the details they will need to prepare for their shift. That way they have time to alert you of any questions or issues, and they're more likely to show up prepared, and in the right place at the right time. Bonus: setting volunteers up for success increases the likelihood they'll come away with a positive impression.
Finally, adopting real-time communication capabilities helps you manage better under almost any circumstances. Volunteer coordination requires good preparation as well as the agility to handle the unexpected. And a key component to navigating unpredictability is the ability to communicate instantly and accurately at all times.
Updates, notifications, reminders – when you need to get the word out to a person, team, or group precision and reliability are critical. Because when things change at the last minute, you can't afford to assume the right people got the update.
For additional insights on showing the people you depend on most how thankful you really are, check out Parts I & III in this series on optimizing relationships with your volunteers.
ABOUT THE AUTHOR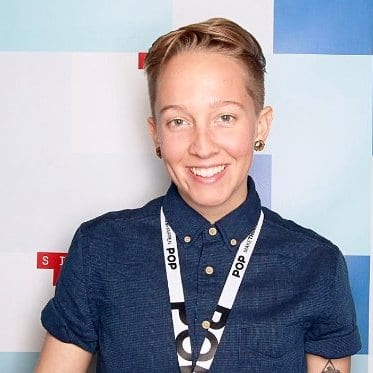 Fueled by a passion for conferences, events, festivals, and non-profit volunteering, Ash Kuscsik has dedicated herself to researching the inner workings of their operations. She now channels her experience into advising organizations worldwide on strategies for improving their staffing and volunteer management.
Her full bio is available on her LinkedIn profile.