Thankful for Your Volunteers? 10 Things to Consider – Part I
Shiftboard | November 16, 2016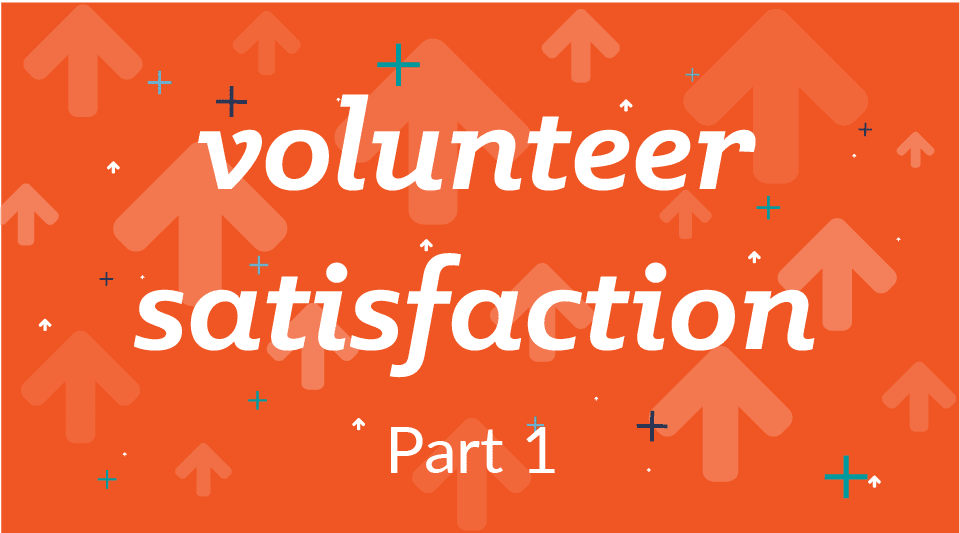 When you rely on volunteers, gratitude is appropriate any time of the year.
This is the first in a three-part series on optimizing relationships with your volunteers. Check out Parts II & III for additional insights on taking care of the people who power your organization.
Trying to organize anything – such as putting on an event or serving a cause – relying on volunteer labor is a unique, multifaceted, and sometimes chaotic task. Yet countless organizations do exactly that every day. The idea of basing your success, failure, and (in some instances) very existence on a volunteer workforce is fascinating to me.
That's why I've been observing and engaging with these sorts of organizations going back as far as I can remember, and I've yet to see anything else quite like it.
From attending large conferences to giving time to support various causes – each situation has its own quirks. (As you'd expect.) However, I've noticed that the value of a positive volunteer experience is one factor that unites them all. Which makes it all the more interesting that organizers often overlook several areas that could easily help them better care for the people who give their time and talent.
Often times, these steps aren't that difficult to implement. Even something as simple as showing volunteers you value their time can help you increase satisfaction with your organization.
Here are a few things to consider to help take your volunteer well-being to the next level:
1) Shifting Priorities
The workplace dynamic has evolved greatly in recent years. Employees are motivated by way more than just salary, insurance, and PTO. Lifestyle fit is now a key criteria workers consider when weighing employment options. This sentiment extends to their extracurricular activities outside work as well, including volunteering.
In response, businesses have found it necessary to rethink their workforce management and culture. And, off the clock, these same workers are just regular people with countless activities competing for a slice of their free time.
As such, volunteer coordinators must also adopt more innovative thinking to rise above the noise and better appeal to the people they depend on to get things done.
2) Streamlined & Attentive
Organizations that depend on volunteer labor – like events, festivals, and non-profits – are often operating with fairly limited resources. Those tasked with managing volunteers typically wear many hats. If time is money, the exchange rate for their attention is astronomically high.
So enhancing your volunteer's experiences starts inside your organization. Properly allocate your human capital and streamline operations to help encourage better time management.
Consider updates like automating volunteer engagement, in-depth reporting, mobile timekeeping, and smartphone apps for redeeming food or SWAG vouchers. These can save a ton of admin time while making life easier for volunteers.
3) Active Engagement
Convincing 1 qualified person to give their time away is hard enough. Now multiply that 100s or 1,000s of times. Whether you depend on volunteers to power your non-profit every day, organize an annual festival, or staff an event every 4 years – reaching out and engaging the people you need is key to attracting and retaining the best talent.
The more they feel connected and are exposed to positive experiences, the more satisfaction they're likely to feel. And those good vibrations can pay off well for you too.
To do this properly, you must be able to easily organize and access volunteer details like preferences, contact info, and qualifications. Then get creative. Basic correspondence like "thank you" emails are a must, but you can really set yourself apart by going the extra mile (or 2).
Build excitement and momentum with a pre-festival kickoff, encourage relationships among your volunteers with regular networking meetups, or keep your organization top-of-mind with a reunion party. The possibilities are endless.
And when you foster a sense of camaraderie, build community spirit, or create an enjoyable atmosphere the benefits can be limitless.
4) Emotional Attachment
Hours of service often represent a point of pride for people and can help strengthen your relationship with your volunteers. Making historical work records easily accessible can breed a sense of loyalty and accomplishment – a small reward for their unpaid labor.
These kinds of reports also help managers track accountability, monitor performance, and identify who is worthy of recognition. Praising recurring service or community involvement represents additional opportunities to engage your people and encourage future participation.
Check out our second and third installments on optimizing relationships with your volunteers, for additional insights on showing the people you depend on most how thankful you really are.
ABOUT THE AUTHOR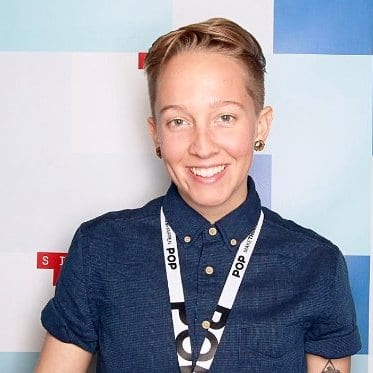 Fueled by a passion for conferences, events, festivals, and non-profit volunteering, Ash Kuscsik has dedicated herself to researching the inner workings of their operations. She now channels her experience into advising organizations worldwide on strategies for improving their staffing and volunteer management.
Her full bio is available on LinkedIn.