Not to toot our own horn here, but the Shiftboard mobile website is pretty darn spiffy. Have you checked it out yet? If not you absolutely should! Head on over to m.shiftboard.com and login with your account information. Voila! Our updated and super functional mobile site is available for you!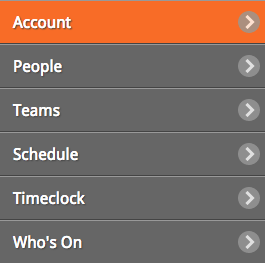 You'll see a number of different sections are visible on the left hand side. View all your staff in the People section and check out your calendar in Schedule. A number of different filters are available so you can look at only the information you need to. Your members can even clock in/out right on their phone! Handy huh?
Give the mobile website a try and bask in the glory of convenience right on your smartphone device!