Did you know you can create other things besides shifts on your Shiftboard site? You better believe it! We offer other choices when it comes to shift creation. Create Holiday or Special Date events whenever you need. Or create RSVP lists for events that need a guest count. We know that there are times when non shift-like assignments are needed.Whether it's for a company picnic or training event, it's very easy to post these on the Shiftboard calendar.
To create a special event go to the Settings and select New Event on the right hand side.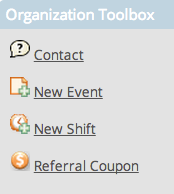 You can choose the level of event, who has access to it, and the type of event needed.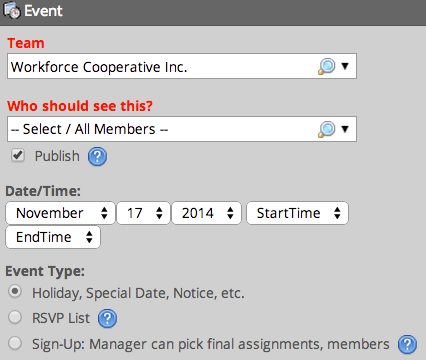 Employees can easily sign up for events and RSVP with number of guests allowed.