On-Site or at HQ, Effective Operations Are Crucial
Security is a tough business where success can hinge on the smallest detail and precision is mandatory. Running a security firm like a well-oiled machine means overcoming obstacles on a daily basis—both on-site as well as back at HQ. Ensuring client peace of mind is a difficult task, requiring top-notch officers and guards that are accountable, organized and effective. However, effectiveness on site starts with quality leadership and a properly equipped command center.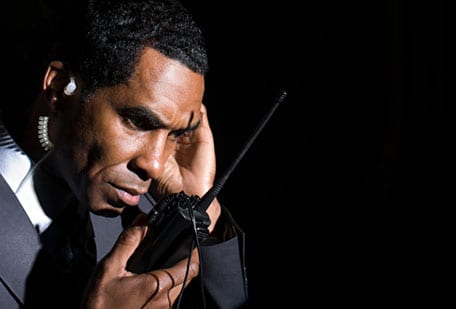 Shiftboard works with elite security firms around the world to help them meet the demands of the modern security services industry. We've learned that a big key to their success is supporting their leaders by streamlining their command center processes. This includes using tools to simplify important tasks—like scheduling, people management, and communication—allowing HQ to handle more mission-critical duties effectively.
While no two firms are alike, we've collected an overview of the tactics the top 1% use to manage their workforces in this field manual to highlight factors to consider when outfitting your command center.
Eliminate Accountability Headaches
It's no secret that, unlike most businesses, security firms don't have the luxury of managing employees in one central location. This makes it difficult to monitor and verify the activities of officers and guards on-site. Late arrivals or no-shows make any security firm look bad, but you have a business to run and no time to babysit unreliable staff. That's why you need software you can rely on to track when your employees clock in and pinpoint where they clock in from using advanced location reporting tools.
Manage People and Compliance
To err is human, but in security the stakes are high, regulations are tight, and errors can cost you. It's crucial that your officers and guards are properly trained and qualified to meet the unique requirements of each post. Stop taking chances and install fail-safe measures by scanning and storing licenses and certification documents to staff profiles online. Doing so can limit human error by matching credentials with on-site requirements and automating alerts when expiration dates are near. On top of compliance and financial liabilities, unqualified staff can threaten your client's safety and peace of mind—and damage to your reputation can cost far more than any fine.
Practice Efficient Scheduling
There are only so many hours in the day, and running your security firm well likely takes up most of them. So why waste time trying to organize staff schedules using spreadsheets, post-it notes, whiteboards, and phone calls?
Think of the many hours automating scheduling, time and attendance, and reporting could free up for you to focus on revenue generating activities like finding new business and keeping current clients happy. Make sure this system gives you the flexibility to allow employees to sign up for or swap shifts based on guidelines that work for you. It should also provide both you and your staff 24/7 real-time access to the latest version of the schedule anywhere, on any device—meaning mobile-friendly is a must.
Practice Effective Scheduling
Exceptional security isn't just about getting warm bodies to cover each post. It's the right people for the job that set the top 1% of firms apart from the rest. In addition to identifying specialized skill sets, you should be tracking performance ratings and field notes. Knowing who belongs on your "A" team will help you better staff tough assignments and impress new clients.
Any solution should also help you affect your bottom line by providing up-to-date reports, coverage charts, and scheduling forecasts as well as cost factors like overtime and time off. You're running a business; you should demand a technology partner that allows you to plan financially as well as strategically.
A Workforce You Can Trust
You're accountable to your clients. Make sure your workforce technology partners are accountable to you. Data security is no laughing matter, so insist that anyone you trust with your sensitive information has the capabilities to take that trust seriously. After all, no matter who's responsible for a security breech, it's your reputation on the line.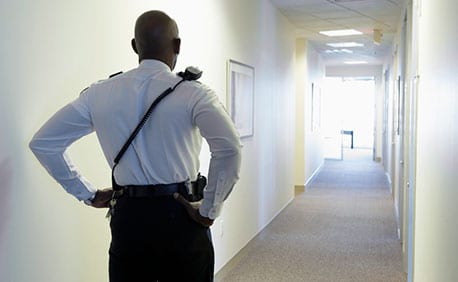 Maintain a Friendly Work Environment
You expect your staff to treat clients and each other with the utmost respect and courtesy. Expect a similar experience from your workforce management system. If scheduling software doesn't easily work with existing systems like payroll and billing, can you really call it a workforce "solution?" Your employees should be focused on security training, not computer training.
Balancing the many client and business objectives facing a security firm is a heavy burden. Coordinating a large staff of officers and guards without the right tools can leave even the best manager feeling outgunned.
With so much at stake, why not discover the benefits of a well-equipped HQ for yourself? Drop us a line and we'll outfit your operation.