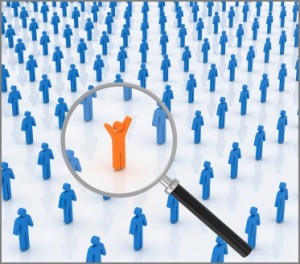 Nearly all managers agree that referrals are the best and most effective way to recruit your workforce.  Generally, a lead referred from Jim, whose wife walks with Karen, who works for Kim, turns out to be a much better lead than a newspaper listing or online job post.  Utilizing the referral tools within Shiftboard will increase the quality of employees or volunteers you recruit and decrease the headache associated with these tasks.
How do Referrals work?
Shiftboard users can send a referral and personal message via email to anybody who may be interested in your organization. The potential candidate receives an email invitation and personal message from their inside contact.  Using Shiftboard, an interested recipient can click on the link provided to register and/or apply.  A huge bonus for managers is the ability to track and view all past and current referrals.  Managers can see which employees and volunteers are advocates for their organization and also track which referrals have been "redeemed" or have produced actual registrations.
Who uses Referrals?
•  Employee attrition at call centers is often high.  Many of our customers utilize Shiftboard not only for call center scheduling but also for the constant ability to network, attract, and grow workforces 24/7.
•  Event scheduling often requires hundreds and even thousands of workers.  Tracking the number of referrals submitted allows managers to provide incentives and reward employees accordingly.
•  Volunteer scheduling ranks top among market segments using Shiftboard's referral tools.  The power of volunteers mass messaging and inviting their friends and family members to volunteer with them is significant.  Managers are able to sit back, relax, and watch their most enthusiastic volunteers advocate, recruit and build their organization's volunteer database.
Get Started!
If you're a current Shiftboard customer and have not been using Referrals it's time to start! The process is very simple and already built into your current site.  Contact your account representative today with any questions.
-Alison J.