Wouldn't it be nice if once a schedule was made, cosmic forces would conveniently align and you wouldn't have to change it, for whatever reason? Dream on schedulers, dream on. If you're scheduling college students, your schedule is beholden to the professor, who on a whim, decides to throw in an extra essay. If you're working outdoor events, crowds can be dampened by inclement weather — or buoyed by the summer rays.  Being able to communicate quickly to specific groups is paramount to making sure the correct workers show up, and that they show up prepared for the task.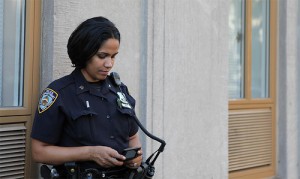 Updates to our SMS/TXT feature make it easier than ever to communicate schedule changes to your workers.  Until recently workers had to add their SMS/TXT email address to Shiftboard.  This caused quite a bit of confusion, as most users don't know they have an SMS/TXT email address, let alone what theirs actually is.  We did our research and now track each provider and their SMS/TXT email address.  Users (or their managers) simply select the correct service provider (Sprint, AT&T, T-Mobile, etc.) and enter the cell number.
The number of text messages being sent through Shiftboard has exploded thanks to this recent update. Thousands of workers are staying connected 24/7 via text messaging.  Users always control which messages they wish to receive and can make updates to their preferences at anytime.  Text messaging is just one additional way Shiftboard makes online scheduling and communication an excellent match for many different types of organizations. To find an organization similar to yours, check out our Case Studies.
– Alison