Great company culture is a huge part of what makes coming into an office enjoyable. We definitely have that at Shiftboard. Another big part is having a  great office space to go to every day. We have both  at Shiftboard. We are located within the historic Smith Tower and love the charm and character of the building. Here is a (short) list of things we love – we don't want to brag.
1. Our view. Seriously, it is basically the best in town. Bonus points because we have a bird's-eye view of what is going on in downtown and Puget Sound. Do you know how interesting shipping yards are? Because we do.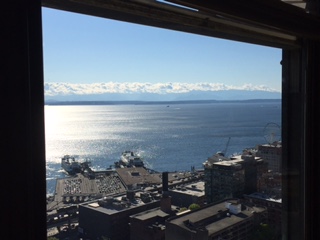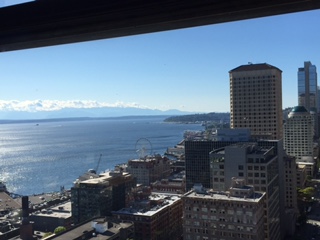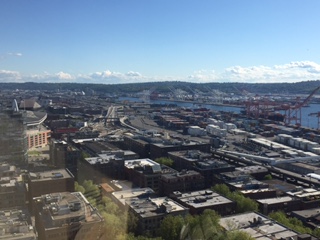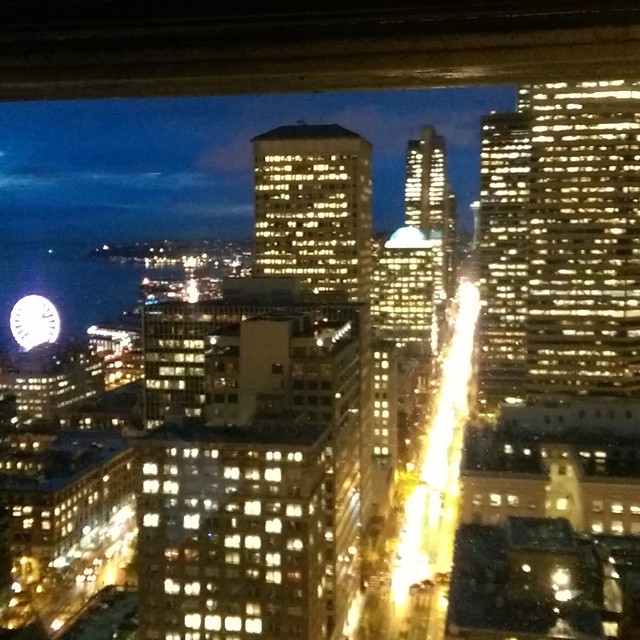 2. High Ceilings. Who wants to feel closed in at work?
3. Natural Light. We have it in abundance – when the weather cooperates.
Another notable thing about our building is we have  real, live, human elevator operators! No. We aren't kidding. Yes, there are still buildings that have them. You learn something new every day.
Now before you think we work in an urban utopia, there is a downside of having a build full of charm and character: There can be a line for the elevator.