Can you think back to one of those times when something seemingly trivial actually was an indicator of something important?  I had one of those moments yesterday morning, when I was least expecting it.  I walked out of the company kitchen with my first cup of joe (certainly not the last) and into the middle of the following conversation.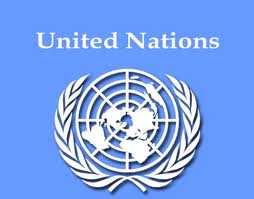 Alison: " . . . didn't have time to get to that yesterday.  I had a bunch of trial followups, plus I skyped with that company in Japan and Vikram in India."
Michael: "Did that Tokyo call center convert their trial to a paid account yet?"
Alison: "Not yet, but they're a great fit.  I'm pretty sure it will happen by the end of this week."
Michael:  "What about that school in Beijing?"
Alison:  "Haven't heard from her in 2 days.  I gotta prep for this security demo in 15 minutes.  See ya."
I started back to my desk like my normal drone self in the morning, taking a sip of coffee while thinking deep thoughts (ie should I check my email or voicemail), when I stopped in my tracks to mentally dissect that seemingly everyday conversation.
* I remember  a few years back when a couple of us spent four days wrestling with computers, testing amongst ourselves, and trying to get skype to work.  Now the Account Services team uses skype for overseas customers as seamlessly as me making a cell phone call.
* I remember our first call center customer, a small singer office facility with 20 employees.  Now we have customers like VoiceCurve, with multiple locations over the globe and Managers like Vikram in India providing call center scheduling coverage for hundreds of employees in multiple time zones.
* I remember high-fiving in the office when our first international client came abroad in the UK.  Now we're working with organizations in 3 Asian cities in a single day, and I don't even know 2 of them.
With that little revelation, I resolved to really savor my morning java . . . at my desk, just to be sure to stay out of the way of progress.
-Rob