A big part of the Shiftboard culture is healthy living – both on a large and small scale. Healthy people are happy people and happy people and happy people are productive people.
Shiftboard supplies all staff with an ORCA card so that we can take public transportation (bus, train, water taxi) to get to work. It is just one of the great perks of working at Shiftboard. The entire staff uses their passes regularly for commuting. It makes life easier! Just another perk.
The encouragement of healthy living continues when we get to work. This spans from (mostly) healthy snack choices to our work spaces. Staff are able to choose between ergonomically correct chairs, exercise ball chairs or standing desks.
Sakina uses a standing desk and she says she likes it because it makes her feel more energetic. When she sits all she wants to do it take a nap. That's why she sounds so happy and upbeat on the phone.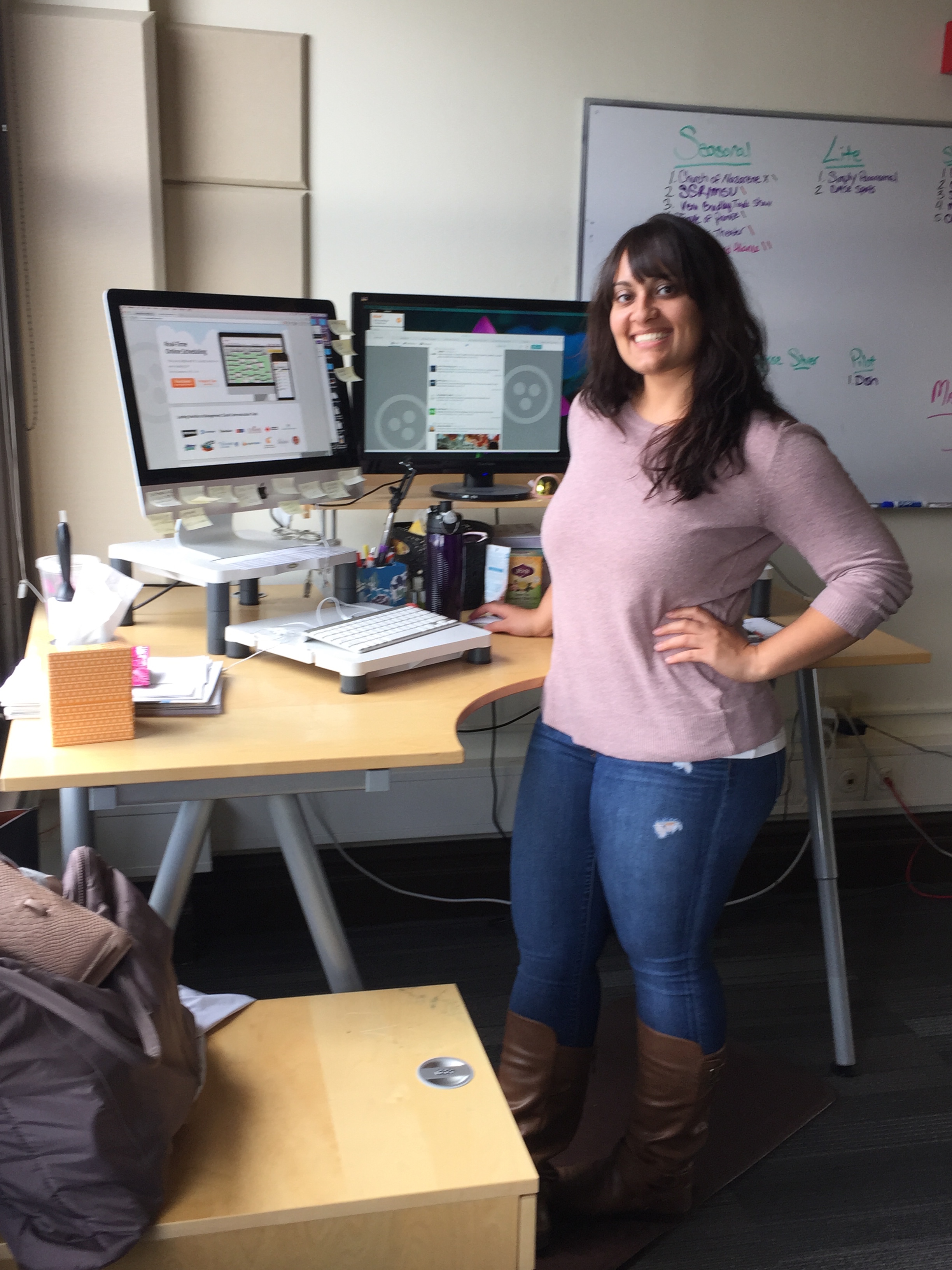 Personally, I swear by my exercise ball chair. It has all the known benefits like encouraging good posture and activating core muscles all day. But I think it really promotes movement throughout the day, which helps with my energy levels and focus.