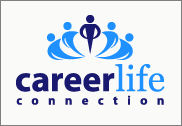 Not too long ago, in my research around scheduling software and flexible workplaces, I met Leanne Chase.  Leanne is the founder of Career Life Connection and someone who is deeply passionate about helping companies and workers understand the new world of work:  flexible work.  I listened to her on an internet radio program talking with another guest about work-life balance and they insisted that no such thing existed. They preferred the term: work life blend.
Leanne explains that "With 76% of baby boomers wanting to work flexible jobs as they enter retirement and 79% of mothers wanting to work fewer than 40 hours/week it is no wonder that flexibility has become a hot topic in the workplace. Companies that have heeded their workers requests are winning… "
What this translates into is that workers are more loyal to companies that offer some form of flexibility.  Option like reduced work weeks, telecommuting, job share programs, sabbaticals and generous maternity and paternity leaves.
The part that really struck me was Leanne's counter point aimed at the employee, which is something not often talked about:  "Flexibility cannot be a one way street…  Employees need to understand that with flexible work conditions come expectations… that work will be completed well and on time, that a reduced salary may be needed in return for reduced hours, and that employees need to be available when they say they will be," she said.
At Shiftboard, we see that requirement on employees translated by companies of all types who use our scheduling software.  They want their employees to have flexibility, but they want them to be responsible for their commitments and their schedules.  Self scheduling. From security guard services to event management companies,  volunteer coordinators to large HR departments scheduling interviews,  the need to offer employees access to their schedules from any place at any time is what the new workplace is asking for.
-TJ M