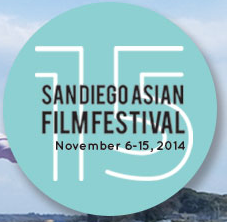 First held in 2000, the San Diego Asian Film Festival is an annual event celebrating the rich diversity of Asian Pacific Islanders through the media arts. The opening night film, "Revenge of the Green Dragons" was the official selection at the 2014 Toronto International Film Festival. Be sure not to miss the opening night party after the screening where the cast/crew of the film will be!
SDAFF counts on the enthusiasm of their passionate volunteers to help make this festival a success. Please consider donating your time and volunteering! You can find out more information here.
We are giving away free movie tickets for the festival! Just follow and tweet us @shiftboard about which movie you are most excited to see to be entered to win!