You probably already know that when you assign a shift to an employee, an email gets sent immediately informing them of their schedule time. Sometimes, however, you might prefer to schedule a large number of shifts at once. In that case, sending one email for each shift all at once might become overwhelming for your staff members. Shiftboard has a solution for this! (As we do for everything right?)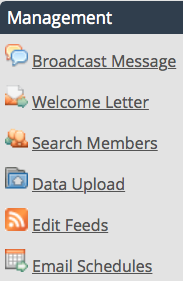 When you are finished with the shift assignments, to send out all schedules in bulk, go to Settings and on the right hand side under the Management section select the Email Schedules link.
You can also Email Schedules per team. Go to the MyTeams section and select the team name. In a similar way on the right hand side, select the Email Schedules link.