There was a day, not so long ago, when most business software was bought from the likes of SAP or Oracle or Siebel Systems.  It came on a disk that needed to be installed on a server with a whole lot of customization by some very high priced consultants.  Sit back, take a deep breath, relax, and take a walk down memory lane with me.
Let's just say, for example, a CIO of a big manufacturing or services business led a committee that decided to buy SAP as an ERP system.  He and his team commit the company to a 7 figure purchase price and 2-3x that again in consulting fees.  Something like a year passes, and this company is rolling out SAP.  Finally going live.
What do you think that CIO says to a couple of operations-types from the warehouse or manufacturing floor who knock on his door and complain that the screens are quite busy and complex, that the work-flows are unintuitive, that they can't figure out what to do even with the user manual (roughly the size of phone book) right in front of them?  He tells them to pack sand, only not so nicely.  He says, "Suck it up and figure it out.  We just spent $7 million on this package.  Either that, or try not to let the door slam your gluteus maximus on the way out."
The times they are a changin'

I remember as a CRM sales guy in the late 1990s Siebel Systems touting 135 screens in their marketing literature.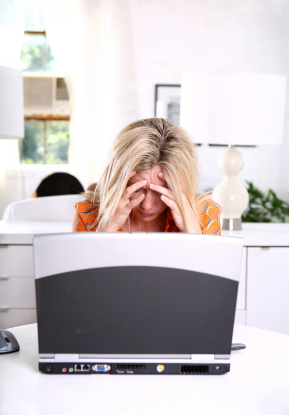 Oh, what a great software concept – confuse the crap out of your user community.  Can you imagine any software-as-a-service (SaaS) company marketing like that today? It wouldn't just be slitting the company's throat.  It would be the VP of Marketing filling entire office building with jet fuel and then grabbing a smoke.
What has changed?  Seven million handcuffs were removed, that's what.  The massive upfront lock-in costs are gone in SaaS.  The business buyers pay as they go, a month at a time.  The software has to perform its function well, very quickly, and it has to be extremely intuitive.  If it's not, the user community really does hit the road.  They vote with their feet, and fast.
Online scheduling driven by the user base

A couple of years ago, I was preparing to meet Shiftboard's founder, Bryan, for the first time.  I was doing my homework on the online scheduling market which was new to me.  I have studied a fair number of markets in my day, and I figured I had the big picture of this one.
Somewhere in the first 15 minutes of that meeting, Bryan says, "Most scheduling software is built from the scheduler out.  But Shiftboard was built first and foremost for the users, the workers checking schedules and picking up shifts, in other words designed from the worker in.  Because in online scheduling software over the next decade, the users will ultimately have the biggest collective say in what software is used."  I was off my game.  That nugget of information got under my skin.  I thought about it a lot over the next couple of days.  I met him a couple of more times, talked to some customers, laid awake at night chewing on it.
Here was the product manager of the future, not the past.  Here was a guy who designed the product around ease of use above all things.  It didn't take me too long.  I decided to get on the train . . . pushed all my chips to the middle of the table . . . because I knew from more than a decade in the business that his kind of software product design was where the whole software industry was going.
See what you think about our online scheduling software – literally tens of thousands of users who have logged in for the very first time and figured out what to do without a lick of training.  There ain't no 135 screens, I can promise you that.
— Rob E