No matter how excellent the bones of your office are (and ours is awesome) it is always necessary to be sprucing it up a little. Since our office was already full of character this didn't take long. Here are some of the things we have on our desks and our walls that make Shiftboard feel like our home away from home.
This guy greets everyone as they step off the elevator. He even followed us from our last office location. Meet our guard lizard – he is silent and not so deadly.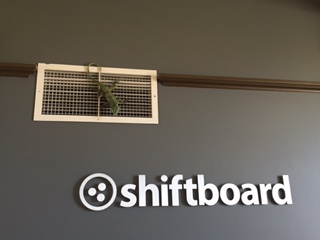 Green Thumbs are abundant here. We have a number of plants in the office and not only do they help us by being aesthetically pleasing but they help keep the air fresh too!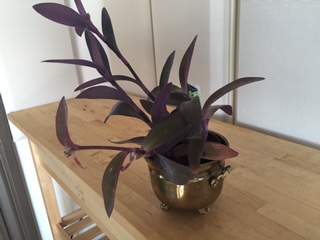 The Jeopardy questions of the day calendar is our daily 4pm break. Our office LOVES trivia (and frequently show up at trivia night at the bar downstairs). Whoever guesses the question first wins bragging rights!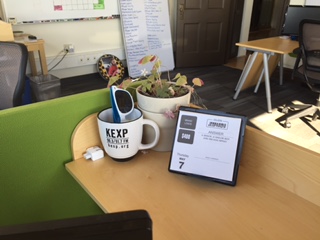 Sharing is caring. At least we were told that as kids. Our dev office is a supplier of a little sugar kick for the mid afternoon pick me up. Dark chocolate of course!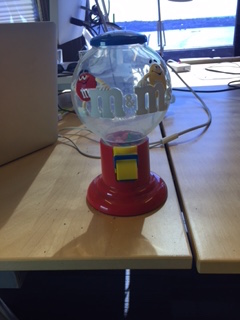 Shiftboard is all about balancing work and play. Sometimes you just need to play.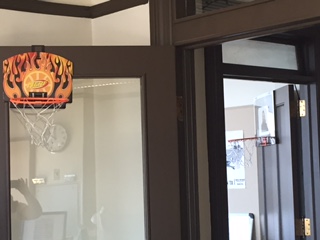 We love art (and SIFF). Check out this amazing poster they sent us.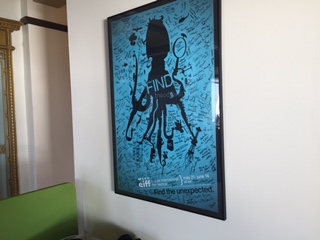 Feeling infirm? Have dry hands? Desperately in need of a selfie stick? We all know to go see Sakina to solve our ailments. She's got everything we could ever need right here!