Have you ever needed to track certain equipment for different shifts? Say you schedule drivers and want to know exactly which truck they are driving. Shiftboard can accommodate a multitude of options to choose from in a multi-pick list.

First, customize your label for the field! Next, add items to the list in your list settings.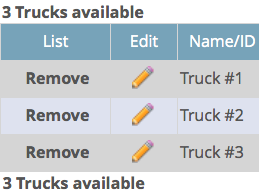 When creating shifts, you'll see the new field available. Select as many options as needed to include with the shift details.