An Insider's Guide to Staffing Agency Technology
I still remember the sinking feeling of walking into my office on the bleary side of 5am each morning to a blinking red light on my desk phone. How many messages this time? 2? 20? Who called in today? What's their story? And – most importantly – how am I going to find backup labor?
Good morning.
Who needs coffee when you have the adrenaline shot of a looming deadline with a last-second quota to fill?
Unsung Heroes
I always tell people that working as an on-site specialist for a staffing agency was one of the toughest challenges I ever faced. The pressure was intense, change and unpredictability were the only constants, and if you couldn't think on your feet you were dead where you stood. I'll never forget the endless threat of competitors waiting in the wings to take my business if call-outs left me unable to fill our shift requests.
However, filling a variety of positions – including worker dispatch, scheduling, billing, and payroll – at a wide range of organizations across the staffing world also taught me that the stress doesn't end at the on-site specialists. The industry as a whole now exceeds $256 billion, and there's no shortage of overworked and underappreciated employees at each of those staffing agencies.
Technology Assistance Needed
Today, 40% of US workers have contingent jobs. The recruitment, timekeeping, bookkeeping, and people management requirements necessary to effectively supply that temporary workforce is already unreal. Throw in fluctuating client demand with a turnaround cycle under 24 hours and it becomes a monumentally difficult undertaking. In fact, the complexity involved redefined my view of what it means to be truly underappreciated.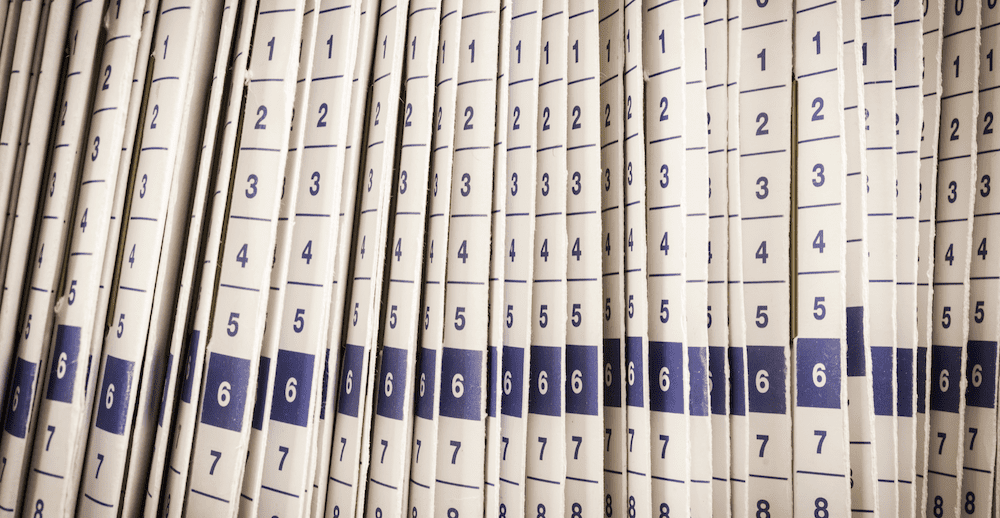 Ever heard insanity defined as doing the same thing the same way over and over, but expecting a different result? The inefficiencies I experienced in contingent staffing are too numerous to list. Let's just say that episodes like trying to find weekend subs on short notice armed with only a telephone and spreadsheet gave me have a healthy appreciation for that definition. The futility and uncertainty associated with the analog way of running a staffing agency was a recipe for frequent burnout and slim margins. Fortunately, solutions exist that can help you automate your organization.
Technology to the Rescue
Even the most basic research will show that basic tools offering operational visibility and streamlined processes like billing, registration, time tracking, and communication to staff a weekly work ticket are out there. But, like many others, I quickly learned that adopting tech just to adopt tech was not the answer either. It's easy to find basic software that doesn't adapt to the individual needs of your agency, or lacks the control and visibility you need to operate more effectively.
So, to actually solve your staffing puzzles it's important to become familiar with the software out there, the level of functionality to expect, and what a dynamic solution can do for your agency. Here are a few issues to consider and features to look for when shopping for a solution to streamline your staffing operation.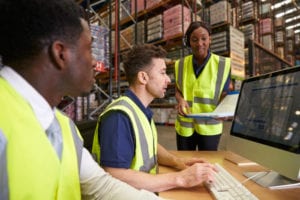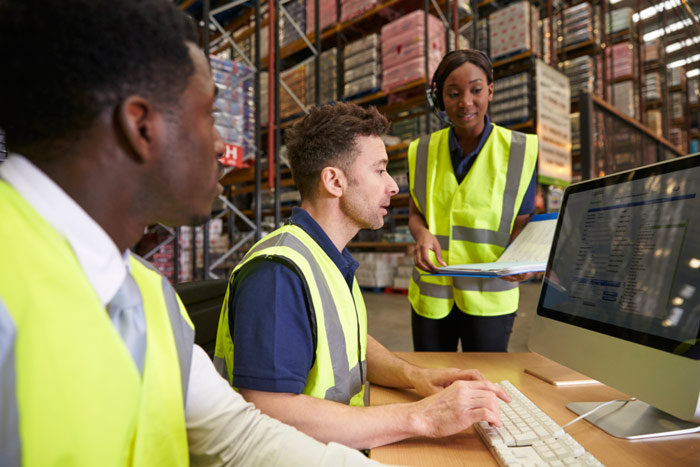 Plan B & Beyond
Ah yes, back to that constantly blinking red light. Seems like daily call-outs are right up there with death and taxes in terms of consistency in the staffing world. And since all agencies face the same reality, it's how well you overcome this labor variable that sets you apart from the competition. Demand a solution that gives you dynamic tools to plan for the unexpected and the agility to act on those plans right now.
Better Backups
Your solution should also help you organize and filter your labor so you know exactly who is available to sub at the last-minute. Grouping by location is important to get replacements on site quickly, while skills and rankings help you identify the most dependable and qualified people who can do the best work. Look for advanced features that allow you to release blocks of shifts for worker sign-ups, and the control to manage how each shift and standby list is filled.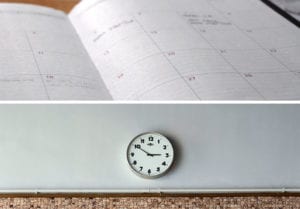 Time is of the Essence
Too many call-outs can cost you shift requests any given day. Fall short too often, and you risk losing that business to your competitors permanently. The perfect standby list doesn't do much good if you're stuck calling potential subs one-by-one. You need advanced, targeted, and instant communication tools to get backups on site ASAP. And remember, 70% of workers want to receive job opportunities via smartphone, so powerful text messaging functionality is key.
Insight & Accountability Everywhere
Visibility into what's going on at each client location is vital to effectively managing your dispersed workforce. Online time and attendance tools that adapt to the unique needs of each situation help ensure accountability and alert you of labor shortages. A comprehensive solution will cut paperwork and streamline workflows to make it easier to ensure the right people and bills are paid on time, helping client and labor relations.
Accurate Data
The right recruiting functionality is essential to managing high turnover. It saves time by eliminating redundant data entry, and helps you avoid inaccuracies and integration errors. Powerful labor profiles are important too. The ability to classify and sort workers based on factors like background and location as well as track performance keeps you organized to optimize your efforts.
Overtime & Compliance
With constantly changing regulations, overtime is just one of the many tricky compliance concerns that agencies must address. With a widely dispersed workforce, it's nearly impossible to stay on top of hours worked at each client site – much less the differing requirements of various state and local regulations. Unbillable overtime is also a very real financial concern that requires accurate visibility into, and effective management of, hours to date.
Make sure your solution empowers you to effectively manage compliance and labor details – like OT, PTO, and pay rates – across all industries, projects, and locations with a central, real-time view of your business.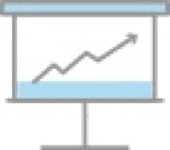 Profitability & Planning
Contingent workers are on the rise. Staffing Industry Analysts estimates they currently represent 18% of the total workforce, and that percentage is projected to more than double by the end of the decade. With industry forecasts pegging revenue at $347 billion by 2019 in the US alone, it's easy to see why more and more businesses want to get in on the action. Increased competition means already tight agency margins are at risk of shrinking further.
A dynamic solution can provide a competitive advantage with insights like historical trends to help you better anticipate demand as well as advanced billing functionality to decrease DSO and increase payroll efficiency. Out-performing on-site competition builds top-line revenue and cutting overhead increases profitability. As competition intensifies, the dual benefits of being more responsive to client needs while improving cash flow will become critical.
Manage the Unexpected Your Way
No matter what types of workers or contingent labor you're dealing with, every element of your staffing organization needs to be on point, all the time in order to succeed. But trying to keep pace in such a viciously competitive cycle could easily run even the best personnel ragged. With so many variables, you can't expect one-size-fits-all software to help you succeed. Demand a dynamic system that adapts to your needs and provides the workforce visibility and staffing functionality to equip your agency to take on the unknown.
Don't just take my word for it. Discover for yourself what a dynamic workforce management system can do for your staffing agency.
ABOUT THE AUTHOR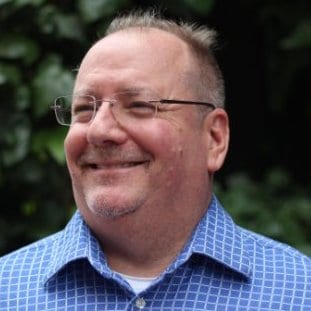 Steve Stoffel is a staffing agency veteran who has taken on a wide range of responsibilities at a variety of organizations across the industry. No stranger to the demands of daily labor coordination, his 10+ years' experience also includes managing workers on-site, recruitment and onboarding, and back-office duties like accounts receivable and timesheets. His client list covers an array of businesses – from large corporations, to major events and athletic venues – such as AT&T, Waste Management, and Aramark.
He now channels his extensive expertise into helping all kinds of organizations overcome their workforce management challenges. Steve's full bio is available on LinkedIn.