Have you ever checked out our manager notes feature? This is a great way to keep track of any kind of employee specific information. Did someone show up late to their shift? Did they do an exceptionally great job that day? Shiftboard allows you to track all of this information and pull reports on it as well.

We added a couple extra features to make manager notes even better! Now, when you create a manager review, you have the option to assign the review to a specific shift. If that employee has any shifts assigned to them on the calendar, you'll see that in the list here.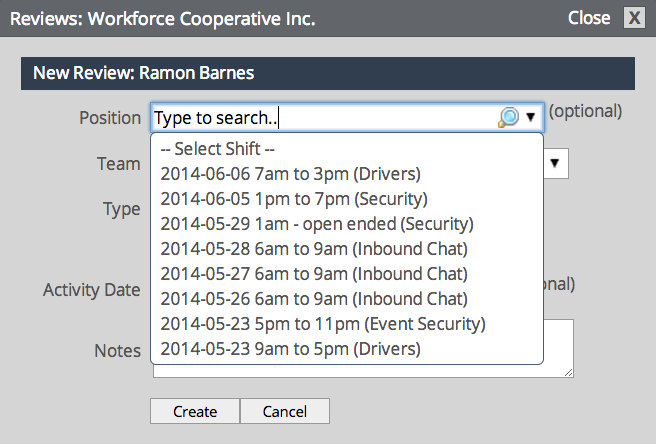 We also added the option for manager review types. You can create customized review types in your list settings and assign reviews based on these types. Do you have monthly reviews? Semi-quarterly? Do you want to organize reviews based on positive or negative comments? All of this is possible now! To edit the manager note types, select Settings – General Settings – Application Settings and choose Manager Notes. On the right hand side you'll see the option to Edit Review Types.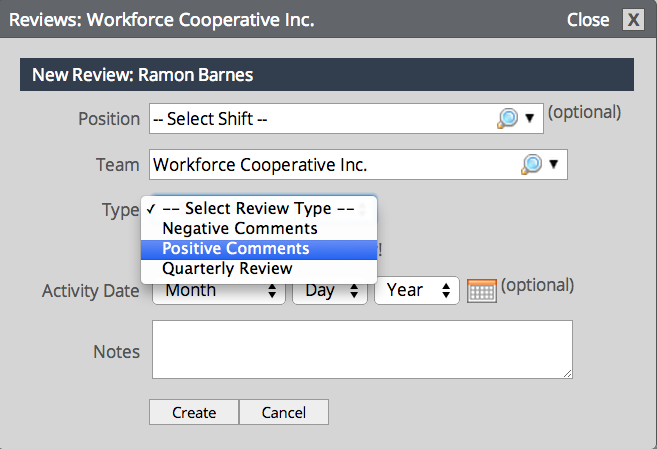 Check out the fantastic additions to our manager notes and let us know what you think by emailing us using the feedback link in your dashboard!