Seattle Public School's 2010-2011 school year is in full swing.  Here at Shiftboard the number of schools that we work with continues to grow at a quick rate, and it's made me realize just how much planning and organization really goes into planning for a school year. I guess when I was in 2nd grade I sort of just assumed that all 30 of those sparkly gold stars with cutouts of each student's name on them were just…there.  Well, I now know, they don't just magically appear – someone has to make them.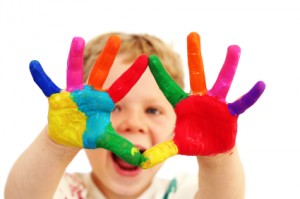 Whether it's public or private, high school or day care, planning is key to setting up a successful and efficient year of learning because really, no one wants a cranky, stressed-out faculty.  Hundreds of hours go into the preparation of a new year, quarter, or semester—whether from parent volunteers or the teachers and school staff themselves.  So I decided to take a closer look at how some schools are using Shiftboard and it's now clear, they are using it to organize EVERYTHING. From who is working a school lunch to scheduling volunteers for their biggest, fanciest auction to making sure teachers are scheduled in the right rooms at the right times.
So to all the teachers and parent volunteers, I hope you are enjoying this school year!  You all have one of the hardest jobs out there, but with some good old-fashioned organizing hopefully you'll never let them see you sweat.
-Nahid