Understanding Strategic Advantages
Can you name a strategic or competitive advantage your company enjoys?
It's tempting to look to your products and services, whether infon the sales floor shelves or in your website's landing pages. After all, strong businesses tend to share a keen customer focus.
What if you look elsewhere?
Strategic advantages do one or both:
Increase Revenue
Reduce Costs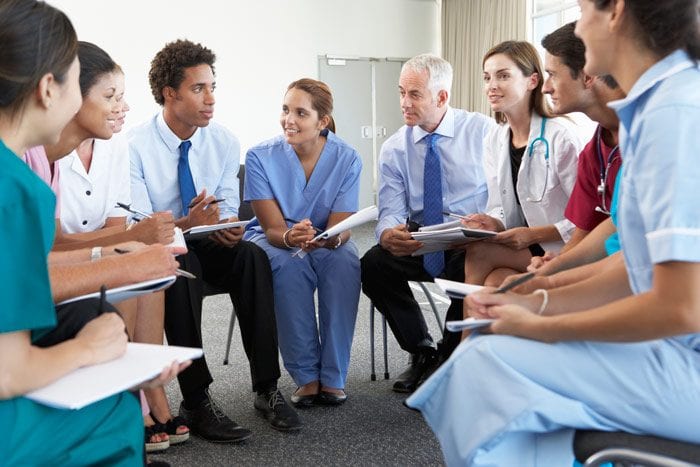 Test it for yourself. Ask Why?
Our ability to maintain a happy and engaged workforce is a strategic advantage?
Why?
Employees like working here. They perform better and sell more. They're loyal, which reduces turnover.
Why?
Selling more increases revenue. Low turnover reduces costs.
A competitive advantage doesn't have to come from just having cheaper products or better service. Your business can have powerful competitive advantages long before customers ever step onto the sales floor or land on your homepage.
Two of my favorite examples are Walmart and Amazon.com. Each company demonstrates, in very different ways, how getting products into customers' hands can create a strategic advantage, so big, that these retailers have become two of America's largest companies.
Walmart built its strategic advantage by figuring out how to economically move products between vendors and stores. Since the opening of its first distribution center in 1971, few businesses have come close to Walmart's low supply chain costs. That means the company can undercut competitors in its bid to compete on price.
Amazon.com eliminated the sales floor completely by shipping online orders directly to customers. Beginning with books, then expanding to pretty much every consumer good imaginable, Amazon.com continues to perfect a business model that's taken it from an oversized street side mail box to $427 billion in market cap.
Want to Become the Expert in Your Company?
View Shiftboard's Complete Employee Scheduling Guide
When Does Employee Scheduling Become a Competitive Advantage?
It should come as no surprise that smart staff scheduling can be a competitive advantage. Companies that use software are:
60% more likely to cite above industry average staff engagement
80% more likely to have below industry average turnover
Organizations with workforce data are nearly twice as likely to report above average employee engagement. Companies with above average engagement are almost three times as likely to meet or exceed their revenue goals!
Those are convincing numbers!
How does staff scheduling software save money and increases revenue?
Solving complexity can create a business advantage.
Once an organization reaches 50 employees, producing workable schedules on a paper template or in an Excel spreadsheet becomes horribly time consuming, if not impossible.
What if you have 1,000 employees? Or 10,000? Or 100,000?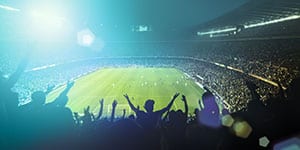 Schedulers must balance numerous factors:
Company needs
To operate the business
Demand generation
For workforce optimization
Employee preferences
Like time-off and vacations
Company policies
Such as overtime limits
Union agreements
When applicable
Regulations
To achieve legal compliance
Growing headcount, newly minted laws, time-off request… Everything adds to the complexity. I tell friends it's like looking for a shrinking needle in an ever-growing haystack.
Businesses need help. Except, too many fail to get it. They reject any assistance at all or they rely on the outdated, inadequate tools that they already have. That creates opportunity for competitors.
And, it doesn't end with great staff schedules. Businesses get predictive analytics. Managers receive real-time alerts for overtime. Workers have mobile self-service access. From time and attendance to shift scheduling to workforce planning, having the right software tools can deliver measurable benefits throughout the business.
Who would have thought that mundane responsibilities like distribution and staff scheduling could create such big strategic advantages?
Learn More About Transforming Shift Scheduling Into a Strategic Advantage
What is Predictive Scheduling?
Predictive scheduling rules are laws and policies to protect the work-life balance and financial stability of employees by mandating fair-minded shift scheduling practices. The ideas behind predictive scheduling go by several names such as predictable scheduling, secure scheduling and fair workweek.
Reasons behind Predictive Scheduling:
21% of food service staff and 29% of retail employees receive irregular "just-in-time" or on-call schedules.
41% percent of workers, ages 26 to 32, receive a week or less notice before their schedules begin.
Workers earning less than $22,500 per year are most likely to have irregular schedules, raising the probability of work-life conflicts from 11% to 26%.
The New York City Council is considering five ordinances that are good examples of predictive scheduling:
For retail employees, prohibit on-call scheduling and provide advance notice of work schedules.
Require certain fast food employers to provide advance notice of work schedules to employees and to provide a schedule change premium when hours are changed after required notices.
Ban consecutive work shifts in fast food restaurants involving both the closing and opening of the restaurant.
Require fast food employers with available hours to offer shifts to existing employees before hiring new employees.
Establish a right for employees to seek flexible work arrangements and to establish a "right to receive" flexible work arrangements in certain emergency situations.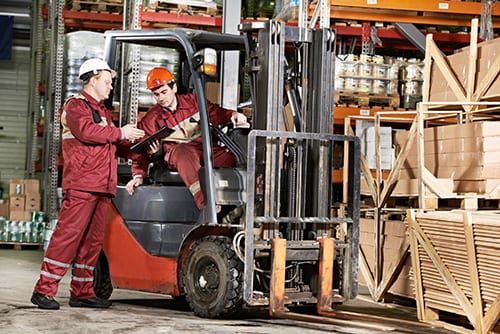 Why do Irregular Schedules Happen?
Volatile work schedules occur because of over scheduling and under scheduling.
Over Scheduling
Over scheduling occurs when companies over estimate customer demand or workload, then send scheduled, but unneeded, employees home.
A version of over scheduling that's been in the news and the subject of prominent lawsuits is on-call scheduling. On-call scheduling requires that employees be available and ready to work a scheduled shift. However, before reporting to work, the employee must call to see if they are actually needed, and if the answer is no, they forego the hours and pay.
It's widely accepted that on-call scheduling for low-wage hourly workers is unfair. Over the last five years, many large retail chains announced they were voluntarily ending the practice of on-call scheduling, helping them avoid legal action by states attorneys who are increasingly cracking down on this predatory practice. Voluntarily ending on-call scheduling also avoids class action lawsuits by employees, which have become increasingly common and have recently been won or settled in favor of workers.
Over scheduling and on-call scheduling remove the security normally associated with employment. They deny promised income, making it difficult to plan finances and spending. For example, parents may arrange costly, nonrefundable childcare only to discover that they don't need it.
Predictable scheduling rules prohibit on-call scheduling or limit the financial consequences workers endure. For example, a new Seattle law addresses over scheduling by requiring that employers provide half-pay to their workers when their assigned hours are withdrawn.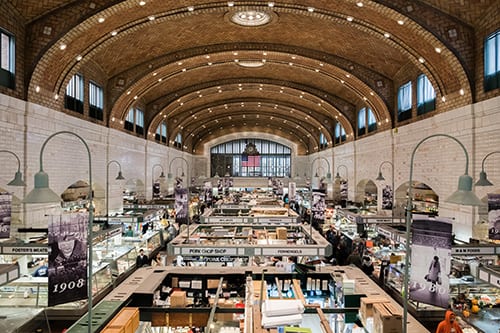 Under Scheduling
Under scheduling happens when employers do not give eligible employees available hours they're willing to work.
Frequently, employers give frontline managers, who are responsible for scheduling their departments, a monthly or weekly budget of work hours. For example, a manager may have 175 hours to divide among staff, but, without tools to calculate schedules, it's easier to create flexibility by hiring fewer full-time employees and more part-timers.
Some businesses perform just-in-time scheduling. They wait until the last possible moment to calculate how many workers they will need, and when. Also, managers often put off creating the schedule in anticipation of time-off requests or other late-breaking factors.
Work schedules published less than two weeks in advance impact the under and irregularly scheduled the most. Without adequate notice, employees find it difficult to hold a second job, attend school, or plan their personal and family lives. Everything from booking childcare to arranging family outings must wait until the work schedule arrives.
For the people making the schedules, dealing with complicated variables, like availability, number of employees, budgeted hours, covering breaks and lunches, and avoiding overtime is a time-consuming and stressful task. Without good planning tools and flexibility, it's impossible to build effective and fair schedules.
Poor scheduling results in events like clopenings, where an employee works a closing shift followed by the next morning's opening shift. This leads to lack of sleep and fatigue, which can result in poor work performance and health issues. Notably, in 2014, Starbucks promised to eliminate clopenings. And a new Seattle law gives workers the option of declining closing and opening shifts that are separated by fewer than 10 hours.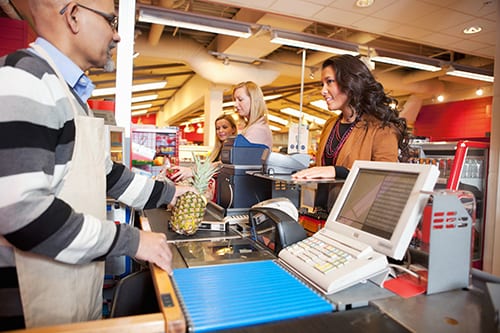 Fair Workweek Laws
Fair workweek laws have become a hot topic among legislators at all levels of government.
San Francisco adopted the first U.S. laws, which went into effect last year, followed by Seattle, WA and Emeryville, CA. Last year, more than a dozen states and municipalities considered the topic. A federal Schedules That Work Act was introduced to both the House and Senate this session and last.
Because predictive scheduling rules affect businesses, cities and towns are most likely to adopt them. At the state legislature level, where it can take many years before an idea becomes law, fair scheduling, as a collection of unified rules, is a somewhat recent phenomenon.
Even if your business does not operate under fair workweek mandates, it's important to understand that changing laws could affect your scheduling practices.
Corporate Policies
It's not just laws that are changing. So are attitudes. More and more companies, of all sizes, are adopting predictive scheduling policies. For some, it's as simple as ethics or that they value their employees. As big data and new technologies streamline operations and reduce costs, these businesses wish to avoid placing unfair burdens on their personnel.
Other organizations recognize the importance of employee engagement and strengthening morale. Lowering turnover and absenteeism can make fair scheduling profitable. And, as the U.S. approaches full employment, fostering a positive reputation becomes more and more important for attracting new applicants.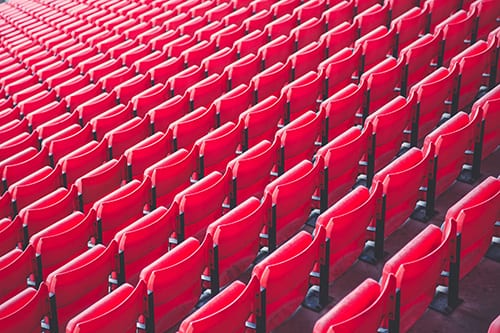 Incorporating Predictive Scheduling into Shift Scheduling
Effective staff scheduling
Makes the best use of your workforce
Fulfills operational requirements
Ensures law and policy compliance
Optimizes the roster (when demand forecasting is used)
As already touched on, operations and compliance each have many requirements, and every new factor increases the difficulty of creating good schedules, while at the same time reducing the number of workable schedule solutions. Demand forecasting—intended to ensure good customer service and sales during busy times, and save money when things slow down—complicates scheduling even further.
In short, the more complex your scheduling needs, the harder it will be to find the right solution.
Navigating all the variables to create fair workweek schedules is largely a difficult math problem. Paper templates and spreadsheets are useful, but limited. However, cloud-based applications, designed specifically for crunching complex employee shift scheduling, put workforce utilization, operations, compliance and even demand forecasting within reach of nearly any organization.
Perhaps one reason businesses, labor organizations and governments are paying greater attention to predictive scheduling and fair workweek policies is because sophisticated scheduling technology is available across companies, locations and departments. And, employers can publish schedules right to workers' smartphones and personal devices.
Fair workweek, it's an issue that's not going away. But, technology makes it easier to solve.
With Integrated Solution, Service Providers Can Save Thousands Through Optimized Labor Scheduling
SEATTLE, WA JUNE 12, 2017
Shiftboard, Inc. and Integrated Services, Inc. (ISI) announce the formation of a strategic partnership that brings intelligent employee scheduling to the automotive oil change business. Shiftboard is the top-rated staff scheduling solution provider according to PC Magazine and Capterra, a Gartner company. ISI is the market leading provider of software point-of-sale and back office solutions in the automotive fast lube Industry.
Shiftboard and ISI will co-market an integrated labor optimization scheduling solution for automotive oil change businesses. The SaaS solution automatically schedules the optimal number of employees throughout the day to reduce operating cost without compromising quality of service. Shiftboard analyzes customer traffic and labor data from ISI systems to forecast future demand, then applies intelligent, rules-based scheduling automation to create an optimized staff schedule. Initial customers have realized significant labor efficiencies, and are saving thousands of dollars annually. In addition, Shiftboard/ISI customers report improved relationships with their employees thanks to more timely schedules and enhanced employee communications.
"We're confident the Shiftboard/ISI relationship will appeal to our customers by helping optimize one of the two largest controllable costs in running their business," said Steve Barram, CEO of ISI. "Shiftboard complements our point-of-sale solution by enabling auto service retailers to improve their ROI, reduce costs by scheduling the ideal number of employees at all times, and improve relationships with their employees."
Shiftboard President and CEO Sterling Wilson added, "Partnering with ISI, the leading software point-of-sale vendor for automotive oil change outlets, affords Shiftboard the opportunity to deliver a unique value proposition, substantial cost savings generated by smart staff scheduling."
Shiftboard is available now to all ISI customers. To learn more about the integrated Shiftboard/ISI solution, contact ISI Sales at (800) 922-3099.
About Shiftboard
Shiftboard is a leading SaaS staff scheduling and workforce management solution that easily solves complex staffing challenges. Shiftboard's offering includes applicant tracking, staff on-boarding, credential management, automated scheduling, staff communication, time-and-attendance, back-office system integrations, financial reporting, schedule optimization and more. From small businesses to 100,000 employees and beyond, organizations of all types rely on Shiftboard to handle their diverse staffing and scheduling requirements. For more information, visit https://www.shiftboard.com.
About ISI
Integrated Services, Inc., is the leading provider of software point-of-sale and back office solutions for the automotive fast lube industry. Over 2,500 lube centers throughout the U.S. and Canada use LubeSoft® to power over 22 million oil changes per year. Visit http://www.ints.com for more information.
See what automated employee scheduling can do for your organization.
Managing employees on a shift, project, or event basis can take a lot of coordination. That makes scheduling a necessary part of every workday. So much so, that it's easy to overlook the effort and importance of the activity. Kind of like breathing.
As with any constant in our lives, we tend to discount the time and effort that go into scheduling. We write off any energy directed towards the task and simply accept inefficiencies. If you ignore it, it will go away… Right?
Well, we live in the information age. If you want to know something, chances are someone has done a study on it – including employee scheduling. Trust us; we looked.
And we found that automated scheduling can pay off big. So big, in fact, that we highlighted a tiny sample of these findings in a handy infographic.
Unfortunately, there is a catch. While these sorts of stats are appealing, all they give you is the result. No one tells you how you can to reach that goal.
Or, more accurately, they didn't tell you before.
Now we're here to shed a little light on the how-to of return on your employee scheduling automation investment:
Reduce unplanned overtime costs to below 4%.
Summaries

of hours worked and alerts as employees approach weekly time limits can help you control overtime costs. That's obvious. But the benefits don't stop there. Real-time visibility across your organization can help you lower countless expenses.
Our guide to assessing operations can show you how.
Increase revenue per employee nearly 2x higher than the industry average.

Preparation and coordination are key elements of efficient production. But surprises can derail the best-laid plans. To get the most out of your employees you must handle unexpected roadblocks effectively.
Head over to our introduction to change management to learn how.
Improve productivity by an average of 12%.
Effective r

esource allocation is a core component of productivity. But you need to know what you have to work with before you can decide how to use it. Try building a framework for evaluating resources and applying them to meet your needs.
Our resource assessment guide will help you get started today.
6x higher rate of employee satisfaction.

In shift-based workplaces, the schedule affects your whole workday. So your scheduling had better address the factors linked to employee satisfaction. But trying to balance staff requests & preferences while assigning shifts by hand can be impossibly complicated.
Check out our shift assignment guide to learn how to select the right people, the right way.
There's more…
This just scratches the surface. The benefits of employee scheduling automation extend far beyond the limits of one article. To find out how to maximize your ROI, check out our full guide on scheduling shift-based employees. There we provide additional data, as well as in-depth insights to help you lower costs and increase productivity.
Rated 4.5/5 – Nobody Does Employee Scheduling & Shift Planning Better
Over the last 30+ years, PCMag has established itself as the leading authority for technology buyers. Each year, they review more than 2,500 products and services – providing consumers with trusted, unbiased assessments so you can make smarter, more informed purchasing decisions. To kick off 2017, they turned their focus to finding the best employee scheduling and shift planning software.
And Shiftboard scored. Big.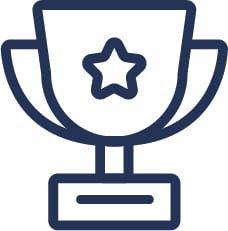 Under the scrutiny of their rigorous testing methods, and the intense analysis of their experienced staff, Shiftboard earned 4.5/5 stars. No solution scored higher. You can read the full endorsement for yourself here.
However, for your convenience, we've summarized some main takeaways below.
A Comprehensive Solution
Above all else, Shiftboard is comprehensive and versatile. It's a complete solution that configures to your unique and complex organizational challenges. Pivot, sort, and get insights on different aspects of your employee database simply and quickly. Filtering by categories like workforce segments, locations, and shifts is no problem.
No Limits
The ways you can configure Shiftboard are virtually endless. Number of teams, people per team, teams per employee, and beyond – add as many as you'd like. And if your organization exceeds 10,000 people, there's no scheduling solution that can equal Shiftboard.
Plus, the software has your back, with extensive availability conflict checking to keep you from double-scheduling your staff.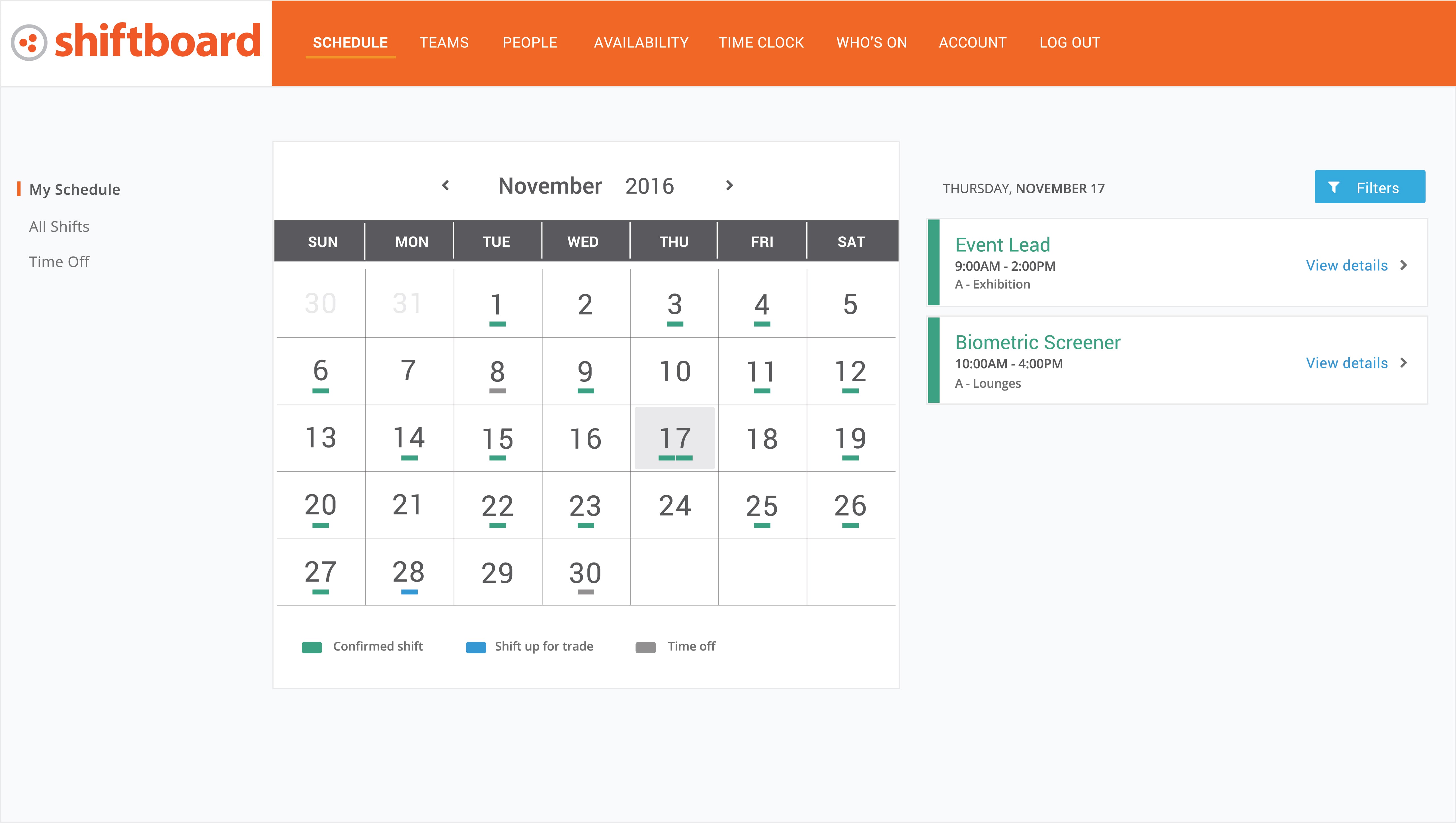 Excellent User Experience
With a beautiful user interface, Shiftboard enables you to do your job better in style. The navigation is intuitive and one click gets you to the features you need, so functionality won't slow you down. An abundance of details, filters, and buttons at your fingertips give you the tools to complete the task at hand more effectively.
Unmatched Functionality
No other scheduling solution considered can match Shiftboard's applicant tracking features. This built-in tool populates applicants to your scheduling database automatically. After hiring an employee all you need to do is point, click, and you've added all their info. And once onboard, you can adapt employee access and functionality to fit your needs. Our employee portal lets you configure staff engagement to further optimize your scheduling process.
A Helpful Solution
Shiftboard's extensive functionality helps you work smarter. Templates give you a framework to easily build schedules, with options to adapt rules and parameters to your needs. The system can account for compliance, skills, regulations – whatever you require. Forecasting tools allow you to map labor to demand and budget better. And it's easy to set alerts to avoid unwanted OT, and manage overall costs.

There's More
With all these features, what's to dislike? And we're just scratching the surface. Communication tools, mobile schedule management, employee availability tools, visibility into who's clocked in – the list goes on. Shiftboard has far more to offer than we can list here.
Finally, at Shiftboard we know you need a cost-effective solution. Check out our pricing page for additional details.
There you have it. A sparkling recommendation from a technology authority recognized around the world for the highest quality reviews and product insights. In light of such an endorsement, you may want to learn more about what Shiftboard can do for your organization.
You're in luck! We'll show you Shiftboard in action for free with a quick demo. Drop us a line today to get started.
When you need to staff 12 locations – plus mobile blood donation units – to handle 800 donors a day, every minute counts.
Bloodworks Northwest is a unique healthcare organization. Established in 1944, they are one of the first independent, non-profit community blood banks in the US. Their founders wanted to create a local organization to support the community in times of need.
However, through persistence, research, and innovation, BWNW has grown into much more than that. Today, they serve as a regional resource for blood and specialized lab services for 90 hospitals across three states. But keeping up with that demand means meeting a daily quota of 900 units of blood sourced from Washington, Oregon, and Alaska.
Meeting Demand
Keeping such a large supply pipeline full means BWNW tries to service about 800 donors a day at their 12 locations, plus mobile units. And all of that blood must be tested within 5-8 hours, so efficient transportation is crucial. That's a lot of moving parts to coordinate for a non-profit. Without community volunteers to help staff their various donation sites, BWNW would have a tough time keeping up with demand.
Enlisting Help
Imagine coming into work one morning and learning you're tasked with coordinating 100 volunteers across 30 locations. That's a pretty normal day at BWNW. Now start stringing those kinds of days together, and incorporate a roster of 3,000 active volunteers. It's easy to see how managing all those contacts and shifts became difficult and time consuming.
So they started exploring high tech options to help ease their organizational burden.
Finding a Partner
Using the demands of their unique situation to guide their search, BWNW chose Shiftboard to meet their scheduling needs. And that choice has paid off.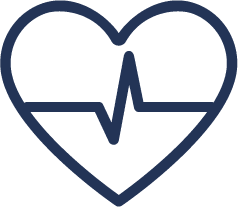 "Shiftboard has been indispensable for our volunteer program," explained Jeremy Vollman, BWNW Volunteer Coordinator. "Giving volunteers access to a place where they can view existing opportunities and sign up based on their interest and availability has been a game-changer for us. Now we're able to gauge a volunteer's level of commitment based on their activity in the system."
Getting Results
For BWNW, the results speak for themselves. Since teaming with Shiftboard, they've reduced time spent coordinating volunteers by 50-70%. To get the whole story on how they reached their operational potential, check out the full case study.
Interested in optimizing your operations? Just drop us a line, or call 1-800-746-7531.
Will new scheduling legislation affect your business? What you need to know.
Across the US, over a dozen cities and states – as well as the federal government – have considered employee scheduling legislation over the past few years. And a few cities have already signed new regulations into law. It's the most popular labor initiative following the push to raise the minimum wage.
With roughly 60% of Americans employed on an hourly basis, this popularity isn't a mystery. And as the hourly labor segment continues to grow, scheduling will remain a major point of discussion in the business and political communities.
If your organization depends on a portion of this 77.2 million-person labor pool, it's important to stay on top of this issue as it develops. Legislation on the ballot on the other side of the country today, could affect you tomorrow. So it's a good idea to understand these lawmaking trends, and the issues behind them, just in case.
But preparing for future compliance requirements isn't the only benefit. Researching these issues allows you to weigh your options and find the best solution for your organization. Set your business up for success by getting familiar with these common themes in scheduling legislation:
1) Scheduling Estimates
This requirement is often positioned as a good-faith estimate of work hours or predictive scheduling. These laws require employers to provide a rough projection of the hours an employee can expect to work at the time of hire. The time period of this forecast can vary (e.g. 3 months, a year), along with how it's calculated (e.g. average, range).
2) Scheduling Input
Laws guaranteeing workers the right to provide input into when they work are also gaining popularity. The intent is to provide more work-life balance. These rules allow employees to identify availability, make requests based on time (e.g. specific hours, length of shift) and location, or indicate preferences.
3) Over-Scheduling Protections
The push to protect employees from overworked or exhausting conditions is also gaining momentum. From regulating "clopenings" (a closing shift followed directly by an opening shift) to mandating a minimum time limit between shifts, this statute can take many forms. Different worker consent rules and pay rate surcharges associated with this protection often apply.
4) Advanced Schedule Notice
Similar to scheduling estimates, requiring advanced notice of work hours is aimed at enhancing stability for workers. The timeline can vary, but planning requirements of one to two weeks are common. Finding an online solution to automate your schedule and streamline communication can help you meet these types of notice obligations.
5) Schedule Changes
Change happens, and some regulations now require timely communication and compensation for last-minute changes. Examples include pay for half the work time cancelled, or extra pay for last-minute additions. We've also seen financial protections for on-call workers and rights for workers to refuse changes on short notice.
6) Schedule Access
Some new laws guarantee current employees first access to additional hours or shifts before managers bring in new labor. A key aspect of this rule is giving workers easy access to schedules and available shifts, so they can decide if they want to pick up extra work. Meeting these specifications is difficult to do manually. Look for advanced communication tools and real-time schedule access to ease the burden.
Details aside, the larger legislative goal here is to ensure consistent, sustainable working conditions for shift-based employees.
But your organization can benefit too.
Schedule volatility hurts staff satisfaction, reducing motivation to stay. With the cost to replace one employee averaging $4,000 and over 60 hours of training, worker loyalty is a valuable asset.
And the advantages beyond preparing for any regulation changes down the road don't stop there. Using this extra lead time to investigate and find a solution that fits your needs best can improve your productivity and bottom line.
Ready to start your research? Shiftboard enables you to respond quickly to changes in scheduling and workforce management legislation. Find out what we can do for your organization today.
Experienced technology executives will drive market expansion and revenue growth
SEATTLE, WA – January 31, 2017 – Shiftboard, Inc., the leader in dynamic, mobile scheduling and workforce management, today announced the appointment of Steve O'Brian as Vice President of Marketing, and Hal Mady as Vice President of Sales. The executive additions follow a banner year, during which the company set records for revenues, new customers, and new hires.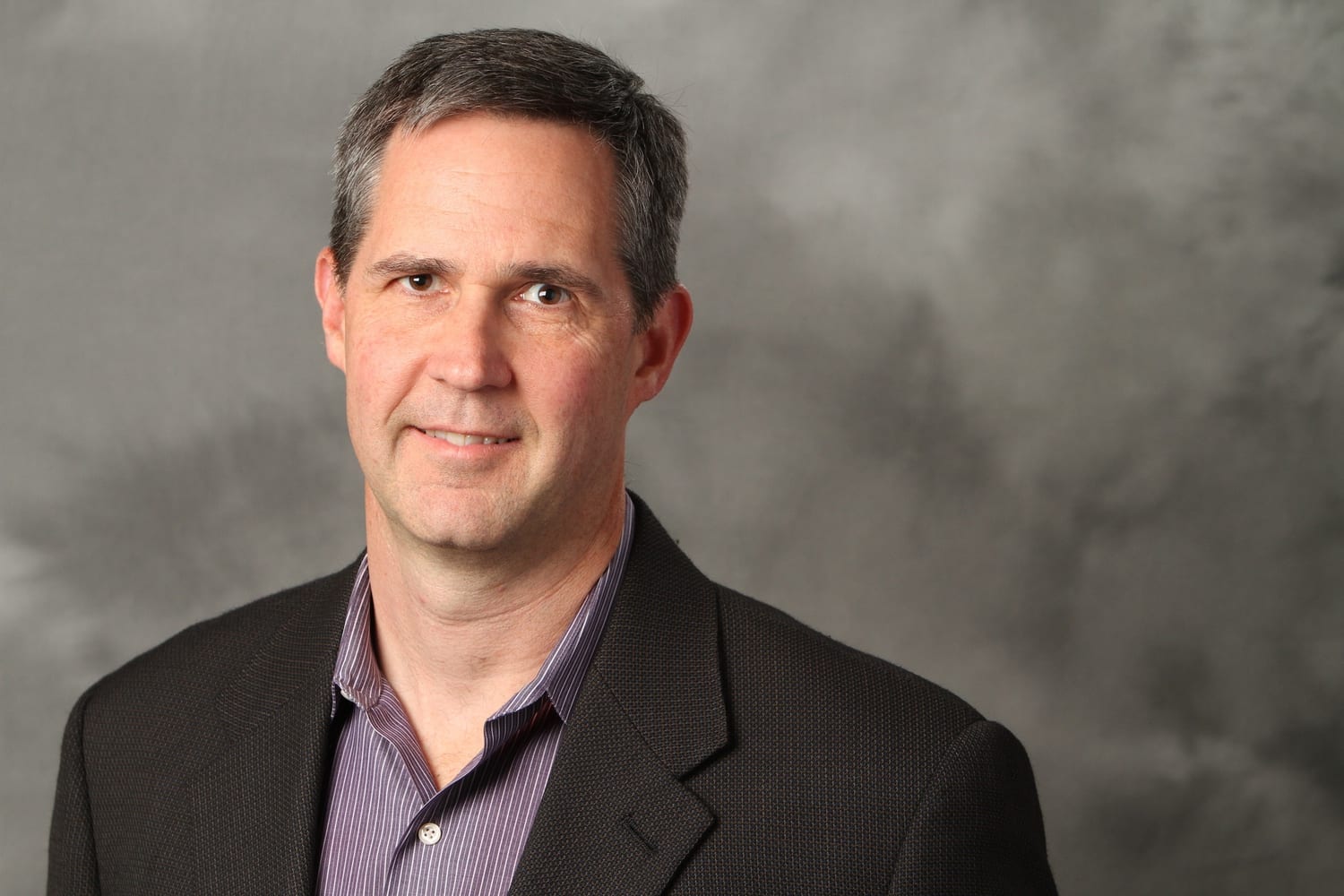 Mr. O'Brian is a startup and B2B SaaS veteran with more than 20 years of marketing experience. Before Shiftboard, he was VP of Marketing and Customer Success at Chronus, where he was instrumental in the company's evolution from early stage startup to market leader. Previously, he served as VP of Marketing at startups Troika Networks (acquired by QLogic) and GraniteEdge Networks. His experience includes 10 years in product management/marketing roles at 3Com and McDATA, as well as helping double revenues while leading marketing at University of Washington Professional & Continuing Education.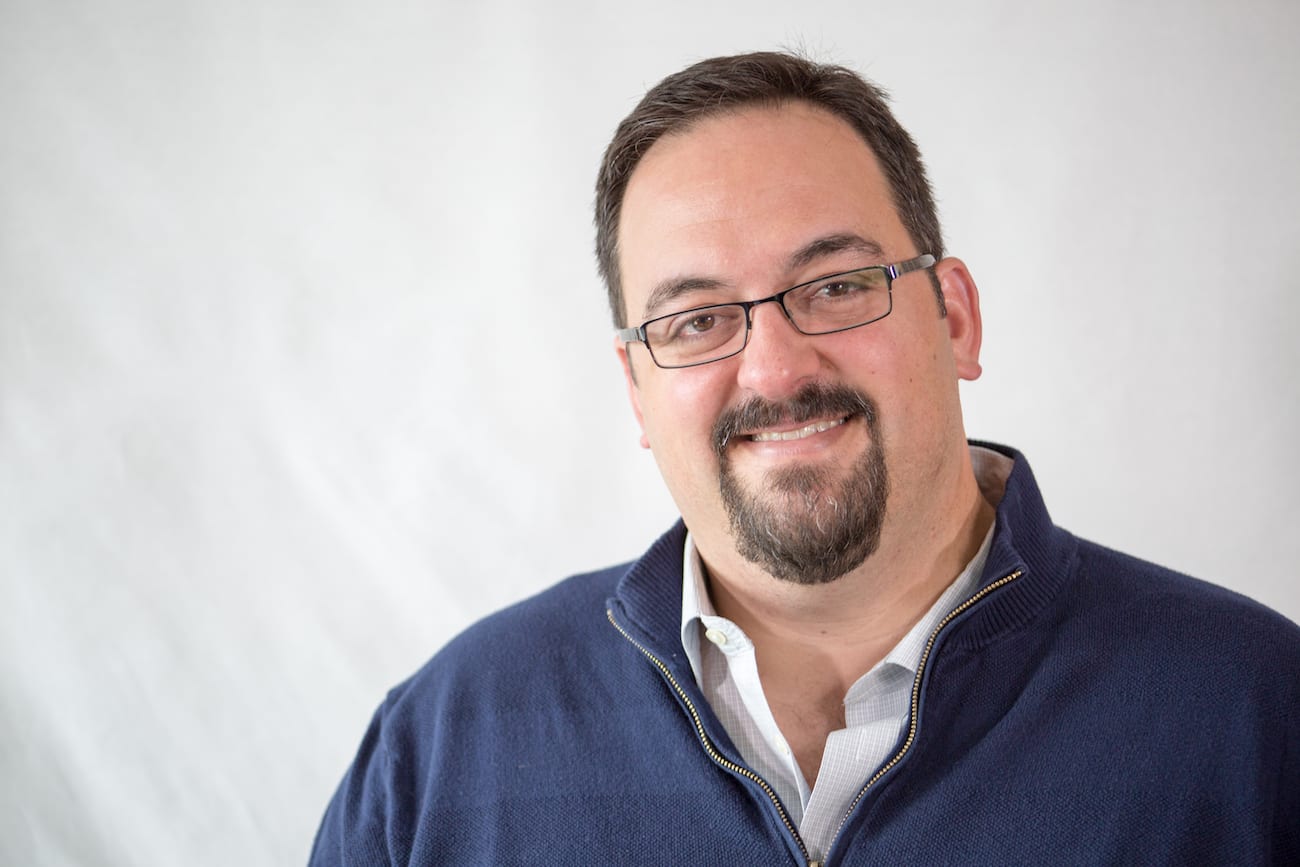 Mr. Mady joins Shiftboard from K2, where he was VP of Sales and Business Development responsible for North American sales and business alliances. During his tenure, SaaS business growth exceeded 200% and the sales organization more than tripled in size. Hal earned DocuSign's 2014 Executive Leadership Award for leading multiple sales teams to 80%+ year-over-year growth as an AVP. Other sales leadership successes include driving revenue growth and navigating an acquisition with Wolters Kluwer Health, as well as more than a decade spent in sales positions at a variety of world-class healthcare and life science organizations.
"We're excited to welcome Hal and Steve to our leadership team," said Shiftboard President and CEO Sterling Wilson. "As proven winners with outstanding track records, their knowledge and experience will help Shiftboard further our mission to revolutionize the way the world works."
Shiftboard's industry-leading, mobile SaaS solution automates and optimizes scheduling and workforce management across shifts, projects, and events. Its powerful functionality spans application tracking, onboarding, staff scheduling, credential tracking, time and attendance, communication, reporting, and more.
The growing roster of customers who use Shiftboard for staff scheduling and management includes SXSW, Major League Baseball Networks, Harvard University, National Australian Bank, University of Pittsburgh Medical Center, CrossFit International Games, Wellness Corporate Solutions, and Security Industry Specialists.
About Shiftboard, Inc. 
Shiftboard is a leading provider of cloud-based, mobile workforce scheduling and management solutions for tackling large, flexible, and complex staffing challenges. From 25 people, to 100,000 – organizations of all sizes choose Shiftboard's Dynamic Scheduling System to coordinate in real time, and get the best people on the job every time.
No matter the industry, Shiftboard makes it easy to set shift-based schedules in minutes and manage people at a moment's notice. For more information, please visit Shiftboard.com and follow @Shiftboard.
6 commonly overlooked factors, and tips for addressing them in 2017.
On December 15 we hosted a webinar to discuss some of the major scheduling complications organizations frequently overlook. Highlights for identifying and overcoming these hidden complexities of staffing and people management include:
1) Impact of Scheduling on Your Organization
First, take the time to consider the various ways scheduling can affect your organization. While these possible influences can take many forms, here are some common examples:
Lost revenue – is understaffing costing your business in the form of long wait times or poor service?
Overtime – for some companies, one hour of overtime can eliminate the profit margin for an entire shift.
Customer satisfaction – poor service can impact future revenue if enough negative customer experiences damage your reputation.
Distraction – keeping track of details like who's available, who's on vacation, or who's sick can steal time away from the core responsibilities of your job.
Employee churn – morale directly affects your company culture, and dissatisfaction with hours or lack of advanced shift notice can create a toxic environment that hurts retention.
Stress – issues like last-minute call-outs or poor demand planning can increase anxiety levels for managers, employees, and customers.
2) Simple vs. Complex Scheduling
Recognizing the different types of scheduling is essential to properly coordinating your organization. Unfortunately, it's easy to underestimate the complicating factors that you must account for when setting a schedule. If staffing needs go largely unchanged from week to week, then your needs are simple.
However, most organizations have to take more than a few vacation days into account each week. And many of these important elements are unique to your organization and can vary by the day. There is an art to dealing with these fluid circumstances, but they also require a lot of detailed planning. Identifying how much work you're doing, and what can be delegated, is central to optimizing your efforts.
3) Managing Schedule Complexity
After working with several organizations to overcome complex people management obstacles, here are a few steps we've found helpful for organizations to take:
Understand costs – record the expenses tied to things like overtime and churn will help determine how best to approach simplifying your scheduling.
Discover your process – before you try to systematize your schedule, walk through and identify the steps you take to get the right people to the right place at the right time.
Get a fresh perspective – having someone else build your schedule helps pinpoint things you may be talking for granted, so you can map out your needs and processes more accurately.
Document processes – as you flush out the steps necessary to build your schedules, put them down on paper so it's easier to separate out the tasks you can automate.
Consolidate inefficiencies – another benefit of documenting your scheduling is a big picture overview that can help you identify and eliminate redundancy.
Automate where possible – now that you better understand your schedule, take advantage of tools that can do some of the heavy lifting for you. This frees you up to tackle bigger challenges.
Engage your team – a consistent connection with your people helps keep everyone on the same page, enhancing all the prep work you've done.
4) Defining Your Scheduling Needs
When facing a complicated issue, we've found that reducing the situation to its essential elements is an effective way to set the problem-solving process in motion.  That's why it's important to pinpoint the aspects of your schedule that are most important to your organization. Start by determining the following:
Understand who is building the schedule
Build a profile of the people you're scheduling
Identify what a great schedule looks like for you
Recognize your biggest scheduling issues today
Find out your employee's biggest scheduling frustrations
5) Communicating
Maintaining a real-time connection with among group of people is a difficult proposition – no matter what type of organization you're talking about. However, the ability to instantly connect with your staff is key to handling complicated situations with agility.
Communication is a two-way street. So keep that reciprocal relationship in mind when handling your scheduling. Think about how your staff prefers to communicate as well as the most effective way for them to get in touch with you. Catering communications to the channels your people use most, you're more likely to find a more receptive audience.
Additionally, determining your communication needs allows you to send and receive messages more efficiently, and in a format that works best for you. The more connected your organization is, the more effectively you can operate.
6) Evaluating Solutions
Once you have a deeper understanding of the demands of your organization, you can assess what you need in a scheduling solution. Does the solution address your needs? What is the financial value of paying for scheduling software? How quickly can you get up and running with a new scheduling solution? The list goes on, and there are countless options out there for tackling scheduling challenges. That's why it's important that you find a solution that can adapt to the specifics of your operation.
For additional insights around discovering scheduling complexities and evaluating options for solving your people management challenges, check out the full webinar.
Discover which overlooked details might be creating needless work for you.
Coordinating people and schedules is deceivingly complex. You exert a lot more effort when deciding what name to assign to which shift, at which time than you'd think. Often, you're so deeply involved that it's easy to discount how complicated the process really is.
The excessive time and energy required for many scheduling tasks all blend together, and pretty soon you don't even notice how much extra effort they require. Or that much of that added work is avoidable.
The long list of details schedulers commonly overlook includes managing overtime and time off – both of which are highly relevant duties this time of year.
For many organizations, the holiday rush produces a sharp increase in demand for workers and extra shifts accompanied by a surge in employee time-off requests. Balancing these dynamic, opposing factors with the fiscal year end rapidly closing in can create a perfect storm of logistical chaos for managers.
It's amazing how many scheduling details – like hours worked, OT rules, tracking accrued PTO, and who's available to sub – rely solely on specifics that managers "just know." Manually juggling so much complicated data is a recipe for a staggering amount of unnecessary – and unappreciated – work.
Think about how much more you could accomplish in your job, just through freeing up the time and brainpower these avoidable tasks consume.
So, how do you eliminate these hidden complications?
Well, before you can take steps to relieve your people management burden, it's important to identify a few things:
Which challenges are more complex than they seem?
How much extra work are you already doing in your head?
What are your organization's unique scheduling requirements?
The better you understand these basic questions, the more effectively you can streamline your scheduling.
Next, consider the following elements of overtime and time-off management to build on these foundational insights:
1) Effective Communications
How are you confirming timekeeping with managers? Using a phone tree to find subs? Handling work requests through email chains? Can you receive updates like availability changes and workload increases in real time? Better productivity starts with efficient communication across your organization.
2) Overtime Monitoring
Who's at risk of going over 40 hours this week? Are you accounting for time split between multiple departments or locations? Does overtime pay seem inescapable? Mentally logging hours worked is exhausting. Standardize timekeeping records and processes to offload that burden, avoid fatigue, and better control costs.
3) Time-Off Visibility
When considering time-off requests, how do you confirm how much vacation was already taken and how much remains? When are they scheduled to work? Do you have enough people to cover their shifts? You don't need to keep track of these things in your head.
4) Overtime Standards
Who is eligible for overtime? How is overtime calculated? What is the overtime pay rate? How do you treat shifts that start and end in different pay periods in terms of overtime accrual? Once you enact these rules, set up a system to easily reference and apply them fairly.
5) Time-Off Standards
Who handles time-off administration? Do certain approvals require authorization from different managers or HR? Are time-off requests processed quickly? Systematized time-off management lets you set uniform guidelines and automate approvals to meet your needs.
Remember, structured overtime and time-off management can benefit your organization beyond operational effectiveness and financial considerations. Employing tools that allow you to equitably manage workload distribution and provide channels for voicing availability and shift preferences can help improve workplace atmosphere and morale as well.
It's Time for a Comprehensive Scheduling Evaluation
Hidden scheduling complexities don't end there. OT and time-off complications only provide a glimpse into the many underlying challenges managers face. So before attempting to solve your people management problems, be sure to take a step back and consider the big picture. Using a full assessment of your organization to guide your search will help you identify the solution that best fits your unique needs.
Speaking of big pictures, we will talk you through the whole thing during our webinar on Thursday, December 15 (Q&A session to follow). So tune in for additional insights on commonly overlooked scheduling difficulties as well as evaluating solutions for your organization.
In the meantime, if you'd like an expert scheduling assessment today, drop us a line.