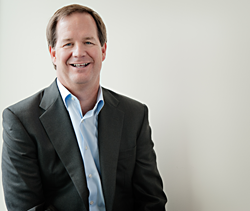 Building the next generation workforce management solution for such a diverse, wide ranging set of awesome clients, well, let's get one thing right – actually, we've got to get a lot of things right: The people we hire, the team and the culture we build, and the relationships we manage – these are key.
Check out the full story here:
http://www.prweb.com/releases/2015/12/prweb13118915.htm
Our staff, Board of Directors, and I have spent the last several months working alongside of Sterling and he's also had a chance to meet with several of our key clients, partners, and other colleagues in Seattle – many of whom already know him from one of his many past adventures beyond the Seattle-Austin-New York-Boston tech universe.
In case you have not already crossed paths, Sterling is a well-known entity in Seattle. He was the fifth employee, CFO and EVP of Operations at Concur, the leader in travel and expense management, and took the company public well before its recent acquisition by SAP. After Concur, Sterling was the president of another well-known Seattle company – Qpass – for eight years, leading it through a major turnaround and successful sale to Amdocs in 2006. Did you ever use Act! software? Sterling worked at the company that developed and sold that product too – Contact Software Int'l as CFO, through its acquisition by Symantec.
Sterling is an active supporter of the Seattle arts community and is a member of the board of directors at the 5th Avenue Theater.
For those of you who know me well, or perhaps, use our products everyday, you may agree with my sentiments, reiterated in today's public press announcement: "As businesses increase their dependence upon flexible, dynamically organized, skilled, and schedule-driven workers, their need for responsive solutions to optimize and manage them efficiently is growing."
With Sterling on board, I'm very excited about the future of Shiftboard, and for our staff – and greater community here and around the globe.
 "Yes, we can do that too".
People despise needing to remember lots of passwords – it's a pain – especially inside large organizations that could have hundreds (or thousands) of web, mobile, and other network-based systems.
Single Sign On, (or "SSO") lets users authenticate once for simple and secure access to everything else they might need.
Shiftboard makes life easier for people, especially those within large organizations, by supporting a wide range of options for Single Sign-On rather than needing to remember yet another password.
For years, Shiftboard has supported multiple, standardized SSO options including Google, Facebook, OpenID/OpenID Connect, and several SAML2-based identity management service providers such as OneLogin, Centrify, Okta.
One of the most popular SSO technologies (based on SAML) used within many of the largest universities and local governments is Shibboleth, an impressive, multi-national federated identity management initiative.
Like other SSO options, Shibboleth gives your members the chance to sign into Shiftboard using their school IDs and passwords.  It can also do a whole lot more.
From the wiki page:
"Shibboleth is a single sign-on (log-in) system for computer networks and the Internet. It allows people to sign in using just one identity to various systems run by federations of different organizations or institutions. The federations are often universities or public service organizations."
In addition to Shibboleth support, we are thrilled to announce our active participation as a Sponsored Partner of the InCommon Federation, a secure and privacy-preserving trust fabric for research and higher education, and their partners, in the United States.
The Massachusetts Institute of Technology (MIT) has sponsored Shiftboard participation within the InCommon federation.
As a workforce management and scheduling system service provider (sp) and now, a member of the InCommon identity management federation, Shibboleth SSO options are now incredibly simplified and available as a free service for any other InCommon participating organization.
From the InCommon website:
"InCommon, operated by Internet2, provides a secure and privacy-preserving trust fabric for research and higher education, and their partners, in the United States. InCommon's identity management federation serves 8 million end-users (IPEDS data; October 2014). InCommon also operates a related assurance program, and offers certificate and multifactor authentication services."
Does your organization use Shibboleth or other SSO technology options?
Today, getting SSO, now including Shibboleth, set up with your Shiftboard service is now easier than ever!
Nursing and nurse scheduling is an industry we serve. From hospitals to clinics to nurse staffing firms, we talk to a fair number of nurse managers. Every profession that comes to us has a scheduling challenge they need to solve. We solve scheduling in a way that makes a nurse manager's life easier and existing customers refer us to their colleagues.
Part of how I started this search is from reading a post on the "Nurse Scheduling Problem" at Wikipedia. I was surprised to find a specific entry (and we didn't start it) on this focused topic. Since I don't head to the gym very often these days like Rob does , I had time on my hands one night after work.
But I often wonder, particularly with nurses, how they manage it all. My mom was a nurse and a manager and I often listened to the tales of how they managed to staff all the shifts, scrambling to fill a shift just in time nearly every day. Now when I go to the doctor's office, and I have to wait, I think who is scheduling the doctors and nurses? I decided to do some research and see if anyone had written a book (or two) on how to be a good nurse manager or nurse supervisor.  What sorts of resources would I find?
Nurse Scheduling for Managers
That was the title I hoped to find so we could buy ten copies and share them with customers. I didn't find that title, nor do I think we're going to write it any time soon, but I did find a few five-star rated books (and a few that just had good titles) that I thought I'd share.
1. Nurse Manager's Survival Guide: Practical Answers to Everyday Problems
by Tina Marrelli. This one was out of stock, but it seemed to be one that was high on the buy list.
2. A Charge Nurse's Guide: Navigating the Path of Leadership (Paperback)
This one had two five-star reviews. Book by Scott Allen.
3. Effective Leadership and Management in Nursing (6th Edition)
This textbook had nine reviews and if you had to keep one on your bookshelf, this was it.  By Eleanor Sullivan.
Nurse Manager Books on Amazon
If you search Nurse Manager, you won't find loads of titles, but you will find 15 or so useful nurse staffing, nurse manager, nurse leadership books.  If you have some favorites, or know of some good resources that we should review and list, please share them with us by email.  We are also combing the web to find good nurse discussion groups and social networks specifically for the professional nurse.
-TJ M