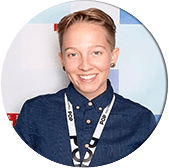 Ash Oliver – Event Staff Scheduling Expert
Ash is a globetrotting conference speaker, festival volunteer and event enthusiast. As a client advocate, she helps Shiftboard users simplify complex staff scheduling challenges and achieve extraordinary results.
Improve Quality of Service and Meet Regulatory and Policy Obligations
Tracking credentials to avoid non-compliance penalties can bog down an organization. Most companies still use separate processes to manage credentials and schedule employees. This necessitates going back and forth between two systems, a task that becomes more and more complicated with every additional staff member. Combining the two functions makes it easier to stay within necessary compliance standards, will save money and offer competitive advantages.
Credentials 101
Credentials fall into two categories:
Hard Credentials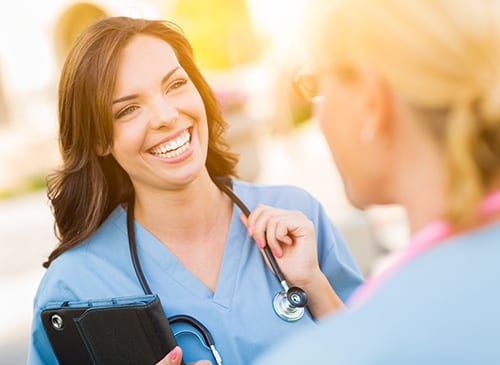 Hard credentials are certifications or licenses required by law or company policy. Typically, they require training followed by the successful completion of testing or examination. Many, if not most, hard credentials are good for a limited time and will expire without renewal or recertification. Examples include:
Medical/Nursing license
Commercial driver's license
Food worker license
Soft Credentials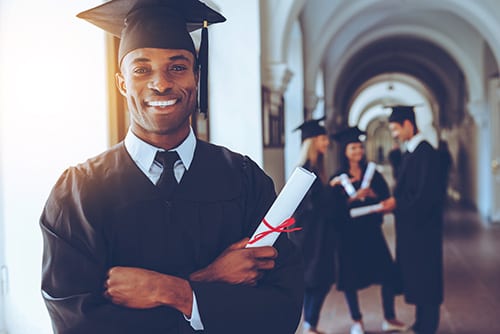 Soft credentials demonstrate knowledge and experience that adds to a staff member's skillset or proficiency. While they can influence hiring, salary level and promotions, soft credentials are not required by law or company policy. Examples include:
Bachelor's or master's degree
Professional certifications
Fluency in multiple languages
Organizations may also use seniority and individual performance ratings as soft credentials that affect scheduling.
Credential Tracking Methods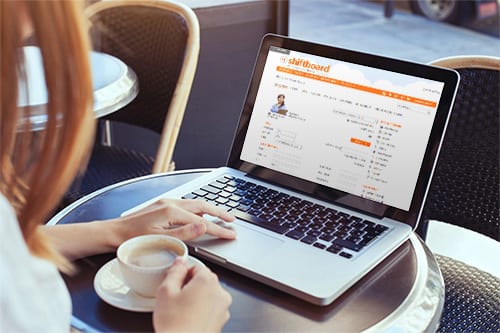 There are numerous methods to track credentials. Organizations run the spectrum from relying on employees to police themselves to using complicated tools focused just on credentials. Common ways people manage credentials include:
Verbal — Company asks, "Hey, do you have your license?" Employee answers, "Yes!"
Email — Company emails, "Please reply to this email to confirm that you have your license and it is up to date." The company may go the extra mile and request a picture of the license.
Excel — Some organizations keep a spreadsheet detailing name, license name, number, expiration date, and even hyperlinks to an image of the license.
Software — There are talent management systems, acquisition systems, scheduling systems (like Shiftboard), and human resource management systems that can all be used to track credentials.
Why are Credentials Important?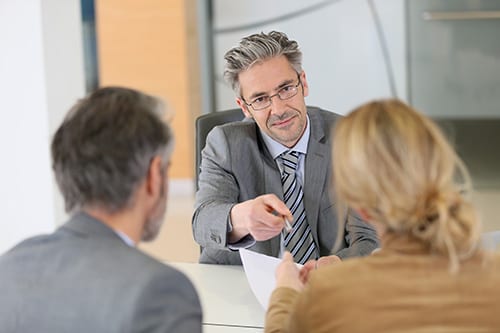 It's important to have a clear understanding of which hard credentials are required, as well as what soft credentials might be desirable in order to meet a number of legal, contractual, and customer requirements. More on this later, but first, a few words about scheduling…
Scheduling 101
At the most fundamental level you have employees, you have shifts to fill, and a schedule that brings those two things together. Scheduling is at the core of day-to-day operations. It affects productivity, operational efficiency, and costs. Scheduling methods range from pencil and paper to whiteboards to spreadsheets to scheduling software.
But proper, strategic scheduling is more than an Excel sheet with names matched to roles and shifts. Scheduling has its own lifecycle that begins with onboarding, then moves to creating the schedule, followed by managing the change that's inherent with scheduling, and finally using analytics to improve your process. Handled properly, scheduling can be a strategic tool that integrates with other business systems and requirements to propel your organization forward.
5 Reasons to Integrate Credential Management with Staff Scheduling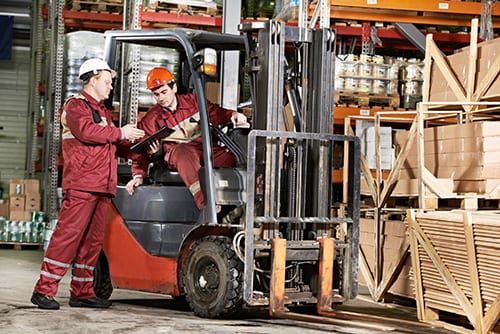 Integrating credential management into your staff scheduling will ensure you only schedule people with correct and current credentials. It also gives insight into your talent pool, allowing you to base schedules on a long or complex list of preferences or requirements. Integration provides five significant benefits:
1 Stay in Contractual Compliance
When working with unions and labor organizations, collective bargaining agreements often include terms that require specific credentials. In other cases, customers may stipulate they need workers with multiple skills. For example, a restaurant may want a worker who is capable of doing bartending and waiting tables, while another customer may need someone who can operate both a forklift and backhoe. In order to avoid fines and lawsuits, put tools and processes in place that track both hard and soft credentials, and that can match those credentials against contractual requirements.
2 Meet Legal Requirements
The healthcare and finance industries provide good examples of legally required credentials. For example, you need a nursing license to work as a nurse, or a Series 7 license to work in investment planning. Expired licenses can lead to severe penalties or fines, both for employees and organizations. By integrating credential management and staff scheduling, you can set up your system to automatically suspend a person when a hard credential expires. Take prevent this from occurring, your software app should notify, ahead of time, employees whose credentials are about to expire, and their managers.
3 Ensure Quality of Service
This is where hard and soft credentials come together. Let's take nursing as an example: A nursing license is a hard credential and minimum bar that all applicants must meet. But a critical soft credential is performance and rating, which you can layer on top of the hard credential to help determine which nurse will deliver the highest quality of service to patients. Ratings and grades can apply to both hard and soft credentials, and can be used to greatly increase your organization's overall quality of service. Also, pay attention to how the person's actual experience aligns with the hard credential and the tenure of that credential. For example, take a person with a hard credential from the mid-90s (indicating long work experience), but the person only started working in the field 6 months ago (soft credential). This kind of qualitative information helps paint a clearer picture and better match workers to positions.
4 Improve Operational Efficiency
When choosing between two people with seemingly similar credentials, in-depth credential tracking and analysis can help identify one who may be faster, more effective, a higher performer, or a better match in any number of areas. For example, nursing credentials include RN (registered nurse) and BSN (bachelor of science, nursing). Both are nurses, but since the two credentials represent different financial and performance expectations, one organization may specifically want RNs while another may want only BSNs. As you layer on other soft credentials like performance ratings, language skills, and years in service, you deepen your operational efficiency.
5 Create a Competitive Advantage
As part of monitoring the competitive landscape, you want to look at what credentials your competitors are advertising for and how that differs from what you are seeking. It's important to understanding the market wages and values for a particular credential to ensure that you're meeting that bar. For example, if you are under-paying for a credential, it's more likely that individual will move on when they find a better opportunity. However, when you pay the appropriate market wage and add some additional benefits (perhaps non-financial perks), you gain a strategic competitive advantage by keeping those credentialed employees for a longer time. By layering hard and soft credentials, you begin to target the very best talent, giving you a much deeper bench with overall better capabilities, performance, and success than your competitors.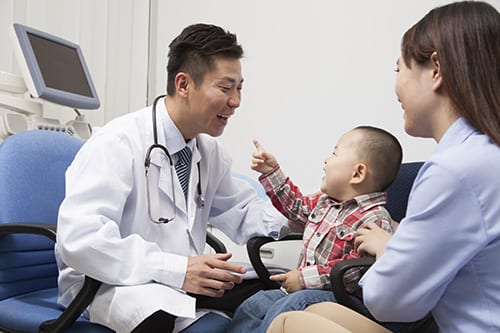 Credential management is all about having the right information at hand to match the right person to the right job, meet legal and contractual obligations, provide the highest quality of service, and optimize your operations. By integrating credential management with scheduling, using software to automate the process, you can turn credentials from a check box into a competitive advantage.
This article is offered as general information only. It is not legal advice. When making decisions about compliance, seek counsel from a qualified attorney.
A Tale of Two Similar Events with Two Different Outcomes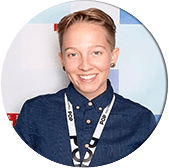 Ash Oliver – Event Staff Scheduling Expert
Ash is a globetrotting conference speaker, festival volunteer and event enthusiast. As a client advocate, she helps Shiftboard users simplify complex staff scheduling challenges and achieve extraordinary results.
Recently, I volunteered at two major events. Both were fun and run by great people. Yet, I had vastly different experiences, all because of the way they onboard and schedule volunteers.
One was seamless, the other cumbersome.
As a career advocate for staff onboarding and scheduling automation, being on the receiving end gave me a renewed appreciation.
The Breakdown
These are the events I volunteered at:
The Festival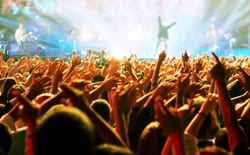 The Festival
uses scheduling automation. You can probably guess this was my positive experience. Full disclosure: The festival uses the Shiftboard staff management and scheduling application.
The Conference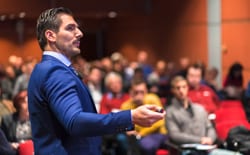 The Conference
is a well-known annual event where endless, eager volunteers perform amazing work. Unfortunately, the organization's manual staff management process is inefficient and, ouch, painful.
The Comparison
Let's look at three areas that exemplify the difference between The Festival and The Conference, registration, onboarding and acknowledgement.
Registration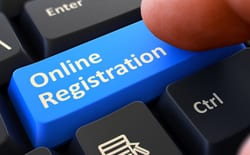 Volunteer registration starts with learning where and how to sign-up, then the registration itself and, lastly, receiving a message explaining the next steps in the volunteering process.
For The Festival I visited their website, clicked on a link and filled out the form. It took all of 5 minutes.
The Conference is the signature annual event for its parent organization. They have a Mail-Chimp powered "Get Involved" form on the parent org's website, but there is no option to volunteer for The Conference. Volunteer opportunities are not listed on the event website either. I had to research and dig for a likely email contact.
Here's how that went:
Feb 21
I send an email to Person #1: "I'm interested in volunteering."
No Reply
March 2
I email Person #1 again: "I'm still interested."
Reply: "I'm forwarding you to Person #2."
March 3
Person #2 replies: "I'm forwarding you to Conference Person #3 who is the right person."
March 11
I email Persons 1, 2 and 3: "I'm still interested in volunteering."
Person #3 replies: "I'll send another email soon with details."
Person #3 sends: "Here's a link to the volunteer application (Google doc)."
I reply: "The link is broken."
Person #3: "Here's the correct link."
March 12
Person #3 emails: "Thank you for signing up. I'll be in touch soon."
…nearly a month goes by…
April 10
I email: "I'm still interested in volunteering."
Person #3 replies: "Sorry. Email was broken. You are assigned to work on April 19 from 7-11 a.m. as an usher."
Onboarding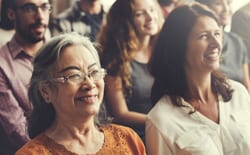 Once you volunteer you need:
Training
Shift assignments
Directions of where to go
Guidance on what to do
Supporting information and documents like parking passes or food vouchers
This list will change from event to event. It's all about orientation and preparation.
The Festival
 The Festival delivered all the information I needed, in a timely and organized fashion. No need to search through long emails looking for important data. There was never a question about where I was to go, what I would do, how to dress or what to bring.
Communication included:
An automated thank you for registering
A thoughtful welcome letter explaining how to sign into my online volunteer account.
A link to the festival's volunteer information book. The book lists exactly how to volunteer, expectations, how volunteers earn benefits, and where to go for additional information.
An online info page with breaking news and updates.
An easy-to-read FAQ with common questions and answers.
An interactive calendar where I could find and volunteer for open shifts.
Whenever I signed-up for a shift I received an email confirmation containing my contact person and how to get in touch.
 The Conference
You already know I received an email telling me to show up on April 19. That was it. Nothing about:
Where do I go?
Who do I report to?
What are my duties?
Where do I park?
Is there a dress code?
I had to fend for myself. I went online to the event site and found what seemed to be the right location. I took it upon myself to dress in business casual and showed up at 7 a.m.
They threw me into setting up tables and chairs. While I was happy pitching-in, I wondered what would have happened had I not shown-up or been physically unable to help? Would they have asked the first guests who arrived?
Acknowledgement
Appreciative organizations don't leave you hanging. They thank you for volunteering, get your feedback to incorporate next time, and invite you to volunteer again. Great organizations make you feel wanted.
The Festival
The Festival sent timely, personal communications that made me feel valued.
From the moment you apply, and at every step, The Festival showers you with appreciation. I know these emails are automated. Still, someone took the time to select when to say thanks and to write all the different messages. Caring shows.
The Festival asked for my feedback about my volunteer experience and their event logistics. A simple online form made it easy to respond.
Would you like to sign-up for next year? With their final thank you email The Festival invited me to return as a volunteer next year, and supplied an online registration form.
The Conference
By this point you won't be surprised that I received no thanks or acknowledgement.
Looking Back
Remember, I'm a professional staffing expert. I know all too well just about everything that can go wrong, or sour the volunteer experience. But to having such dissimilar encounters first hand was jarring.
Volunteering for The Festival was a joy. Seamless, easy to volunteer, easy to stay informed… and always feeling appreciated.
I'm not saying you need a scheduling application to run a great event, or to keep your volunteers informed and happy. Lots of organizations still do a great job the old fashioned way, even though it's time consuming. While most volunteers won't notice the tools you use, they'll definitely experience the results.
Of course, The Festival used modern automation tools, including Shiftboard, to make it easy for their employees to deliver a tremendous experience. Their volunteers line-up to come back.
I enjoyed volunteering for both organizations. Okay, I enjoyed the actual volunteering part at The Conference. What I am sure of is that I want to volunteer again for The Festival.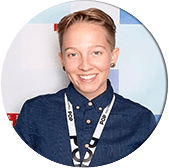 Ash Oliver – Event Staff Scheduling Expert
Ash is an active speaker, volunteer and participant at conferences and festivals around the world. As a client advocate at Shiftboard, she helps users achieve exceptional results by simplifying their complex staff scheduling challenges.
Running an event, festival, or conference is hard work, especially if you are trying to onboard, schedule, and communicate with hundreds or thousands of paid and volunteer event staff.
Whether your workforce is all new or mostly returning experts, getting them ready to work the event can be a challenge. Add in the need to train and onboard different roles and you've got yet another tricky element to manage.
One of the most common problems that I hear from event managers, volunteer coordinators, and crew leaders is that they have too many things to take into consideration:
People's skills, preferences, and availability
Diverse job and shift requirements
Various and geographically distant venues
Subevents with special requirements
Subteams within the volunteer workforce
and more…
If you are struggling to coordinate a diverse workforce, consider this list of event staff management tips that are based on my experience with event management and scheduling for some of the biggest festivals and corporate events in the country.
I guarantee that there will be at least one new staff onboarding technique that you'll learn and be able to implement straight away.
Manage your entire applicant tracking & onboarding process online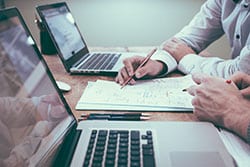 Events require onboarding a lot of people through what can be a very segmented process—food workers, security guards, ticket takers, stagehands, drivers, and dozens of other jobs each have special requirements that need to be tracked.
Manual systems like paper applications, photocopied certifications, paper checklists for tracking training, and paper concessions vouchers are a pain to manage. Plus, data from one paper-based source can't be easily cross referenced with another, making the information more cumbersome to manage and less useful.
Moving to an online applicant tracking and onboarding system will help you to:
Eliminate manual processes and paperwork; automation supports a relatively seamless workflow.
Easily access applicant data throughout the onboarding process and through to gameday and post-event follow-up.
Minimize human error.
Increase happiness and productivity among applicants and event staff. (After all, no one likes to fill out paper applications and manually enter data!)
Access historic data on applicants, their performance, and growth over time

Review comments about the staff member's performance last year.
See if they are a super star or someone you want to avoid bringing back.
Track staff preferences, retention, and feedback from year to year, so you can really understand the effectiveness of changes you've put in place.
Ensure great communication with staff and volunteers throughout the process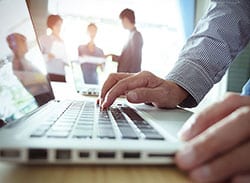 Your application process is often the first impression that applicants have with your organization. Great communication right from the start encourages engagement, inspires confidence, and helps to provide a seamless experience.
Part of GREAT communication is sharing exactly what the person needs to know, not more, not less. Too little information risks leaving event staff with unanswered questions and without the information they need to get ready to do their jobs. Too much information risks already overloaded staff missing a key detail in a mass of emails.
The automated and powerful nature of an online staff management system allows you to target your communication. For example, you can quickly identify everyone who still needs to provide food handling certification, and re-request the information only from that subset of people. This avoids cluttering inboxes for the rest of your workforce.
As event day rolls around, rapid communication becomes even more vital. You may need to notify the security team that a surprise VIP guest artist is arriving in one hour, or perhaps let the audio engineers know misplaced equipment has been delivered to a new location.
Be sure you have processes and tools in place to effectively communicate one-on-one or to groups about changes, updates, no-shows, and the host of last-minute troubleshooting issues that are part of every event.
Use your application as a strategic tool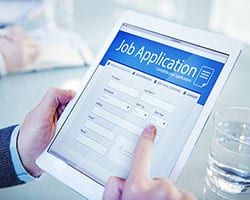 Your application or registration form is a key strategic tool that does much more than just collect names and phone numbers. Successful event organizers recognize the staff and volunteer application as a recruitment tool and use it to convey a good first impression, kick-off great communication with their workforce, set expectations, and, of course….collect key data.
Represent your organization well
Demonstrate your organization's competency on the application form. Since staff and volunteers are giving you their time and energy, it's important to give them the sense that their time will be productive and useful. Consider the tone you want to set—do you want it to be more formal and legal, or do you want to create a more casual and welcoming environment?
Keep it short and sweet.
The longer the application, the fewer people who will complete it. Every extra question takes time to fill out, and every extra minute that it takes to fill out the application can lower you response rate.
Capture actionable information
Actionable data is information that you can do something with. While it might be nice to know more fun and unique information about your applicants, if the information will not influence their onboarding, scheduling, or participation in the event, it might be worth leaving those questions off of the application.
There is a temptation to make every question required, since you probably want answers to all the questions that you're asking. But, if everything is required on a page and applicants don't know the answer to a question, they might abandon the application altogether. If you are going to make some responses required, limit them to those that are truly necessary.
Gather downstream information
The initial application is your best opportunity to find out everything you need from your workforce. While you want to keep the application as short as possible, you also want to avoid having to go back to people and ask for additional information. For example, if you anticipate needing interpreters, then add a question to your application asking if people speak other languages.
Onboard event staff by role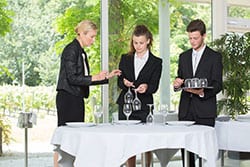 If you only need to fill a single basic role, then choosing questions for the application can be straightforward, but this is rarely the case with larger events with many advanced roles to fill. Trying to mix questions for a number of different roles often causes applicants to be confused, which can reduce your response rate.
Many event managers default to having one application and onboarding process across the board. However, if you have specialized staff, like a security team or sound engineers, you should create separate application processes for each role. This allows the applications to be processed by the team lead for each job area. It also allows you to reduce the number of questions across all applications, since each application will only have the questions needed for the specific role.
Monitor applications as they come in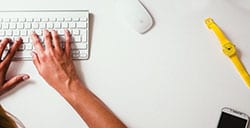 Many event organizers wait until the end of the application period to review the applications all at one time, especially if the application window is short. Instead, review applications as they come in, so that you can respond in real time to what's going on. For example, if one staff position is very popular, you can remove it from your application form once the slots are full. Likewise, for a less popular staff position, you can move it up in the list of positions to call attention to it.
Additionally, it's useful to identify and avoid application processing bottlenecks as they happen. An efficient system can help when your application process is multi-staged and multiple people are responsible for processing applications. You can gain visibility into where an application is being held up or where the processing is working smoothly. You can also track where individuals are in the application process, identify issues, and resolve problems.
Incorporate assessments into your onboarding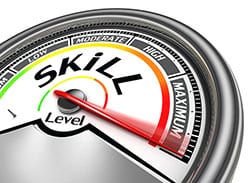 You've had great success and 1,500 staff and volunteers have signed up to help. You even have a great checklist and know who has and hasn't completed their training sessions. But what you don't know is if they learned what they need to know to do their job on gameday. Training is incomplete without assessment.
Assessment is obviously critical for essential roles, like medics or security guards. But even ticket takers need to understand what to do with the tickets, like punching holes versus ripping tickets in half, and knowing if they need to retain part of the ticket. Even with simple processes, you don't want to discover there was a miscommunication halfway through your event.
Incorporate assessments into your training process. After explaining how something works, test for comprehension. Validate that your staff understand the training material and that they know what they are supposed to do. And remember to ask them if they have any questions! 
Seek feedback from event staff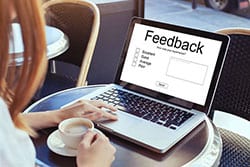 This is a simple, but often overlooked step…ask for feedback from the people who process the applications as well as from the applicants. No process is perfect, and asking for and considering feedback is one of the best ways to improve your onboarding and communication processes. Soliciting input also shows your team that you value their input and that you are committed to improvement.
Provide a good and holistic onboarding experience
The onboarding experience for applicants as well as applicant facilitators is often overlooked. Devoting time to preparing and executing a good and holistic onboarding experience will provide substantial gains.
The onboarding process has a significant impact on applicant speed to productivity, the quality of work performed, staff and volunteer retention, as well interest in your organization.
Matching people with the right skills to the right tasks can involve coordinating paid staff, volunteers, vendors, contractors, and seasonal employees, along with tracking important onboarding details like orientation, training, and credential verification. Creating event staff schedules is an obvious component of corporate events, conferences, local festivals, and sporting events that can make or break a great onboarding experience.
To help you produce a flawless event, take advantage of scheduling software with applicant tracking capabilities.
Taking care of your volunteers is beneficial any time of the year.   
This is the third in a three-part series on optimizing relationships with your volunteers. Check out Parts I & II for additional insights on taking care of the people who power your organization.
When you depend on a volunteer workforce, saying "thank you" is a year-around activity. That said, showing them how vital they are to your organization can leave an even more positive impression.
Following up on my first and second posts, here are some final thoughts on things to keep in mind when showing your volunteers you care:
8) Access On-The-Go
Major events, like conferences, are rapidly adopting tech solutions for increasingly unconventional uses. I recently attended a convention that provided their attendee agenda in an interactive app.
The ability to preview all their sessions, select the ones I wanted to attend, and have them automatically populate in my own personal agenda right there on my phone was awesome.
The impressiveness of simple, yet clever conveniences like this really stuck with me. Now I'm excited to attend next year's event to see what new innovations they have in store.
Volunteers are no different. Innovations that ease someone's volunteering experience with your organization will enhance their overall impression of your event and stick with them.
Benefits like real-time visibility into schedules and which shifts are available, the freedom to sign up for or swap shifts, clock in or out, and get complementary food or SWAG – all from their smartphone – can really set your event apart from the volunteer's perspective.
9) Better Referrals
Volunteers talk to each other. A lot. They also talk to others who may be considering volunteering.
That means your people can be your greatest ambassadors, or your worst critics. Plus, with the popularity of social media, the impact of either option is multiplied exponentially. The experience you provide plays a huge part in determining which one they become.
And don't stop at organic word-of-mouth referrals. Once you have secured positive reviews, don't forget to encourage your volunteers to talk about their experiences on social media and within their networks.
Casting a wider net with tactics like including a link in your email correspondence for sharing volunteer opps with friends can significantly amplify your grassroots recruitment efforts.
10) A Fresh Perspective
This is implied in everything we've already talked about, but it's worth discussing on its own. To improve your volunteer's experience in a meaningful way, you need to look at things from their point of view.
Then ask yourself how you would feel under the same circumstances.
Would your application process frustrate you?
Do you have time to track down a coordinator to swap shifts?
Would you volunteer more if you didn't have to go find a physical signup sheet?
Is your process for indicating shift availability needlessly cumbersome?
Are sticky notes or whiteboards convenient and effective for anything?
I could go on all day.
Point is, it's amazing how much operational clarity you can achieve by simply pivoting your perspective. Viewing everything through a fresh lens can help highlight areas in need of improvement that are specific to your organization. And taking the time to address these pain points can go a long way.
When I give my time to an organization or cause, and they have invested in little things like this that make my life easier, I notice. I can tell they've considered the details and it shows that they value me.
Feeling the love from organizers makes it more likely I'll volunteer again.
So treat your people like you'd want to be treated. These kinds of intangibles can make all the difference in the world.
Finally, whatever you're organizing, certain special qualities are bound to surface that will give it a distinct culture all its own. Staying true to that essence while building a volunteer base and streamlining operations helps keep the spirit of your organization intact as it grows and evolves over time.
So no matter how you approach upgrading your volunteer journey, make sure you stick to solutions and processes that adapt to the unique characteristics of your community.
For additional insights on showing the people you depend on most how thankful you really are, check out Parts I & II in our series on optimizing relationships with your volunteers.
ABOUT THE AUTHOR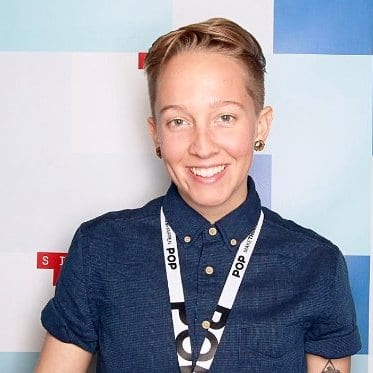 Fueled by a passion for conferences, events, festivals, and non-profit volunteering, Ash Kuscsik has dedicated herself to researching the inner workings of their operations. She now channels her experience into advising organizations worldwide on strategies for improving their staffing and volunteer management.
Her full bio is available on her LinkedIn profile.
Showing volunteer gratitude is always in season.
This is the second in a three-part series on optimizing relationships with your volunteers. Check out Parts I & III for additional insights on taking care of the people who power your organization.
When you depend on volunteer labor, it's never too early or often to say "thank you." But showing them how much you care has an even greater impact. Following up on my first post, here are a few more things to keep in mind to show your volunteers you're grateful for the time and talent they dedicate to your organization:
5) Effective Time Management
Paid or unpaid, you always want the best people for the position. The thing about great people is that their time is typically in high demand. Crazy, I know.
That means getting the people you want becomes an exercise in convenience. Can they easily access an application form on your website? Do they receive a welcome email confirming that they've been accepted? How do they know when they can start picking up shifts?
Efficient application and onboarding processes are a crucial part of your recruiting. This generally represents your first interaction with prospective volunteers. You know what they say about first impressions, so set yourself up to start your relationships off on the right foot.
6) Seamless Processes
Demands on your volunteer's time are constant, even after onboarding. Don't let them down by making the initial engagement easy and then dropping the ball on the rest of their volunteer experience. You need a smooth transition to maximize the time they're willing to give to you.
Vital elements like picking up shifts, identifying best available times, viewing the schedule, and swapping shifts if circumstances change need to be consistently seamless and easy. Do everything you can to transition from makeshift procedures to coherent processes.
Patchwork approaches such as coordinator voicemails, email chains, outdated spreadsheets, and sticky note references unnecessarily tax volunteer's efforts and time.
Streamlining the volunteer process may also encourage more participation per person. If it's easy to pick up one shift, why not pick up 2, 3, or 4? Plus, you can show them a variety of volunteer openings within the same app ecosystem, exposing people to opportunities they may not have considered otherwise.
7) Stronger Connections
Now that you've made it easier to be your volunteer, make sure they remember that they agreed to it in the first place. If they're signing up a month out (or more) it would be very easy for that obligation to slip through the cracks. Out of sight, out of mind – so continue to engage them beyond the immediate signup confirmation email.
I know I feel more responsible for shifts I've committed to when it's physically on my schedule, so give them a link to add that info to whatever calendar app they prefer. Automate shift alerts to remind them about the approaching date(s). Just keeping it on their radar can do wonders for accountability.
Also be sure to communicate all the details they will need to prepare for their shift. That way they have time to alert you of any questions or issues, and they're more likely to show up prepared, and in the right place at the right time. Bonus: setting volunteers up for success increases the likelihood they'll come away with a positive impression.
Finally, adopting real-time communication capabilities helps you manage better under almost any circumstances. Volunteer coordination requires good preparation as well as the agility to handle the unexpected. And a key component to navigating unpredictability is the ability to communicate instantly and accurately at all times.
Updates, notifications, reminders – when you need to get the word out to a person, team, or group precision and reliability are critical. Because when things change at the last minute, you can't afford to assume the right people got the update.
For additional insights on showing the people you depend on most how thankful you really are, check out Parts I & III in this series on optimizing relationships with your volunteers.
ABOUT THE AUTHOR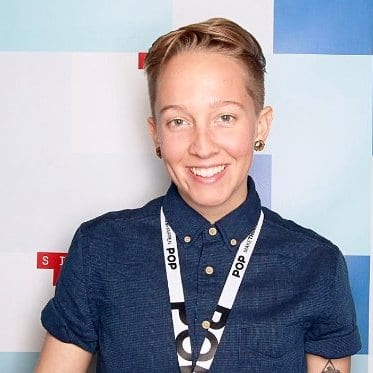 Fueled by a passion for conferences, events, festivals, and non-profit volunteering, Ash Kuscsik has dedicated herself to researching the inner workings of their operations. She now channels her experience into advising organizations worldwide on strategies for improving their staffing and volunteer management.
Her full bio is available on her LinkedIn profile.
When you rely on volunteers, gratitude is appropriate any time of the year.
This is the first in a three-part series on optimizing relationships with your volunteers. Check out Parts II & III for additional insights on taking care of the people who power your organization.
Trying to organize anything – such as putting on an event or serving a cause – relying on volunteer labor is a unique, multifaceted, and sometimes chaotic task. Yet countless organizations do exactly that every day. The idea of basing your success, failure, and (in some instances) very existence on a volunteer workforce is fascinating to me.
That's why I've been observing and engaging with these sorts of organizations going back as far as I can remember, and I've yet to see anything else quite like it.
From attending large conferences to giving time to support various causes – each situation has its own quirks. (As you'd expect.) However, I've noticed that the value of a positive volunteer experience is one factor that unites them all. Which makes it all the more interesting that organizers often overlook several areas that could easily help them better care for the people who give their time and talent.
Often times, these steps aren't that difficult to implement. Even something as simple as showing volunteers you value their time can help you increase satisfaction with your organization.
Here are a few things to consider to help take your volunteer well-being to the next level:
1) Shifting Priorities
The workplace dynamic has evolved greatly in recent years. Employees are motivated by way more than just salary, insurance, and PTO. Lifestyle fit is now a key criteria workers consider when weighing employment options. This sentiment extends to their extracurricular activities outside work as well, including volunteering.
In response, businesses have found it necessary to rethink their workforce management and culture. And, off the clock, these same workers are just regular people with countless activities competing for a slice of their free time.
As such, volunteer coordinators must also adopt more innovative thinking to rise above the noise and better appeal to the people they depend on to get things done.
2) Streamlined & Attentive
Organizations that depend on volunteer labor – like events, festivals, and non-profits – are often operating with fairly limited resources. Those tasked with managing volunteers typically wear many hats. If time is money, the exchange rate for their attention is astronomically high.
So enhancing your volunteer's experiences starts inside your organization. Properly allocate your human capital and streamline operations to help encourage better time management.
Consider updates like automating volunteer engagement, in-depth reporting, mobile timekeeping, and smartphone apps for redeeming food or SWAG vouchers. These can save a ton of admin time while making life easier for volunteers.
3) Active Engagement
Convincing 1 qualified person to give their time away is hard enough. Now multiply that 100s or 1,000s of times. Whether you depend on volunteers to power your non-profit every day, organize an annual festival, or staff an event every 4 years – reaching out and engaging the people you need is key to attracting and retaining the best talent.
The more they feel connected and are exposed to positive experiences, the more satisfaction they're likely to feel. And those good vibrations can pay off well for you too.
To do this properly, you must be able to easily organize and access volunteer details like preferences, contact info, and qualifications. Then get creative. Basic correspondence like "thank you" emails are a must, but you can really set yourself apart by going the extra mile (or 2).
Build excitement and momentum with a pre-festival kickoff, encourage relationships among your volunteers with regular networking meetups, or keep your organization top-of-mind with a reunion party. The possibilities are endless.
And when you foster a sense of camaraderie, build community spirit, or create an enjoyable atmosphere the benefits can be limitless.
4) Emotional Attachment
Hours of service often represent a point of pride for people and can help strengthen your relationship with your volunteers. Making historical work records easily accessible can breed a sense of loyalty and accomplishment – a small reward for their unpaid labor.
These kinds of reports also help managers track accountability, monitor performance, and identify who is worthy of recognition. Praising recurring service or community involvement represents additional opportunities to engage your people and encourage future participation.
Check out our second and third installments on optimizing relationships with your volunteers, for additional insights on showing the people you depend on most how thankful you really are.
ABOUT THE AUTHOR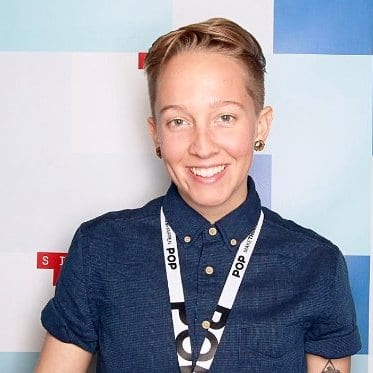 Fueled by a passion for conferences, events, festivals, and non-profit volunteering, Ash Kuscsik has dedicated herself to researching the inner workings of their operations. She now channels her experience into advising organizations worldwide on strategies for improving their staffing and volunteer management.
Her full bio is available on LinkedIn.