Amtrak's Acela was a smooth ride, but we did run into a one-week blog time delay on our last leg of the Give-A-Shift College Tour.  Once arriving in Washington, DC, we are going to head over to George Mason University. George Mason is interesting in that they use the system to schedule coverage for all of their football, basketball, and other major sporting events.  Instead of students picking up shifts, they are all required to keep their own availability up to date online, making it easy for their schedulers to assign only available folks.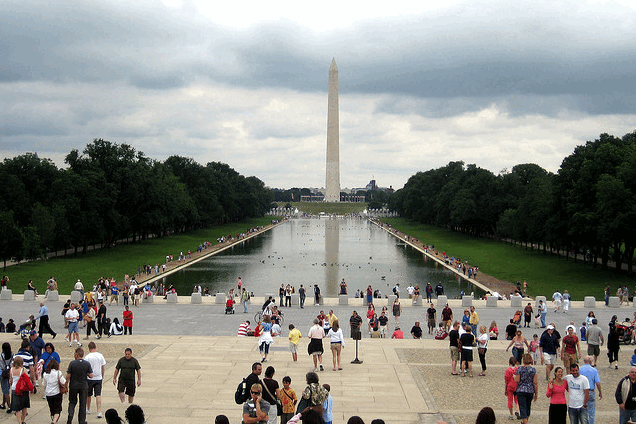 To close things out here, let's do the one thing I always try to do in DC.  Lace up the running shoes, because we're going for a light jog up and down the Mall.  With the new World War II Memorial, we can add even a little more distance to the loop between the Capitol and the Washington Memorial.  That run always lifts my spirits and the faith I have in the nation, so it's worth it even now after a long day.
Since my Navy days down in Charleston, South Carolina, I have always tried to weave seeing Civil War battlefield into my travels when I get a chance.  On this, our last day of the tour, we're going to a spot most certainly worth seeing.  We're headed south from DC to Richmond, and then heading west on Route 24.  We're covering the same ground Robert E Lee's army did in 1865, after finally being flanked by Grant at Petersburg during the long siege.  We'll stop where the carnage finally ended at Appomattox Courthouse and pay our respects to both sides of the bloodiest conflict in American history.

Not much further on is Lynchburg, where a lot of student-workers at Liberty University will recognize my Shiftboard jacket.  After saying hello and getting a solid lunch, it will be back to DC and Reagan National to head back to Seattle.
Whew!  I need some guest bloggers from all you student workers out there next fall.  Thanks to all of our university customers for making this tour possible!  Hope you enjoyed the Give-A-Shift College Tour.
-Rob